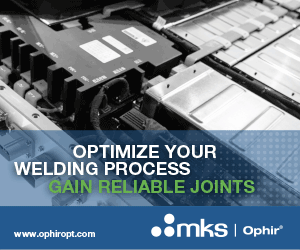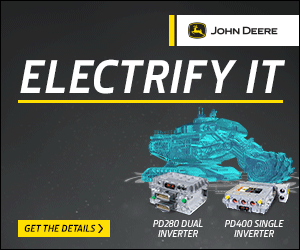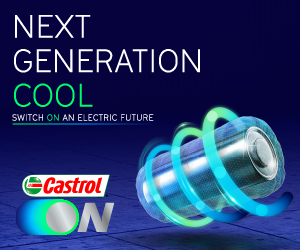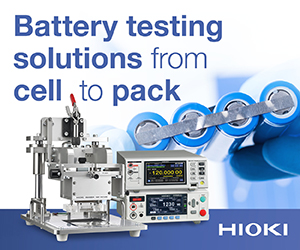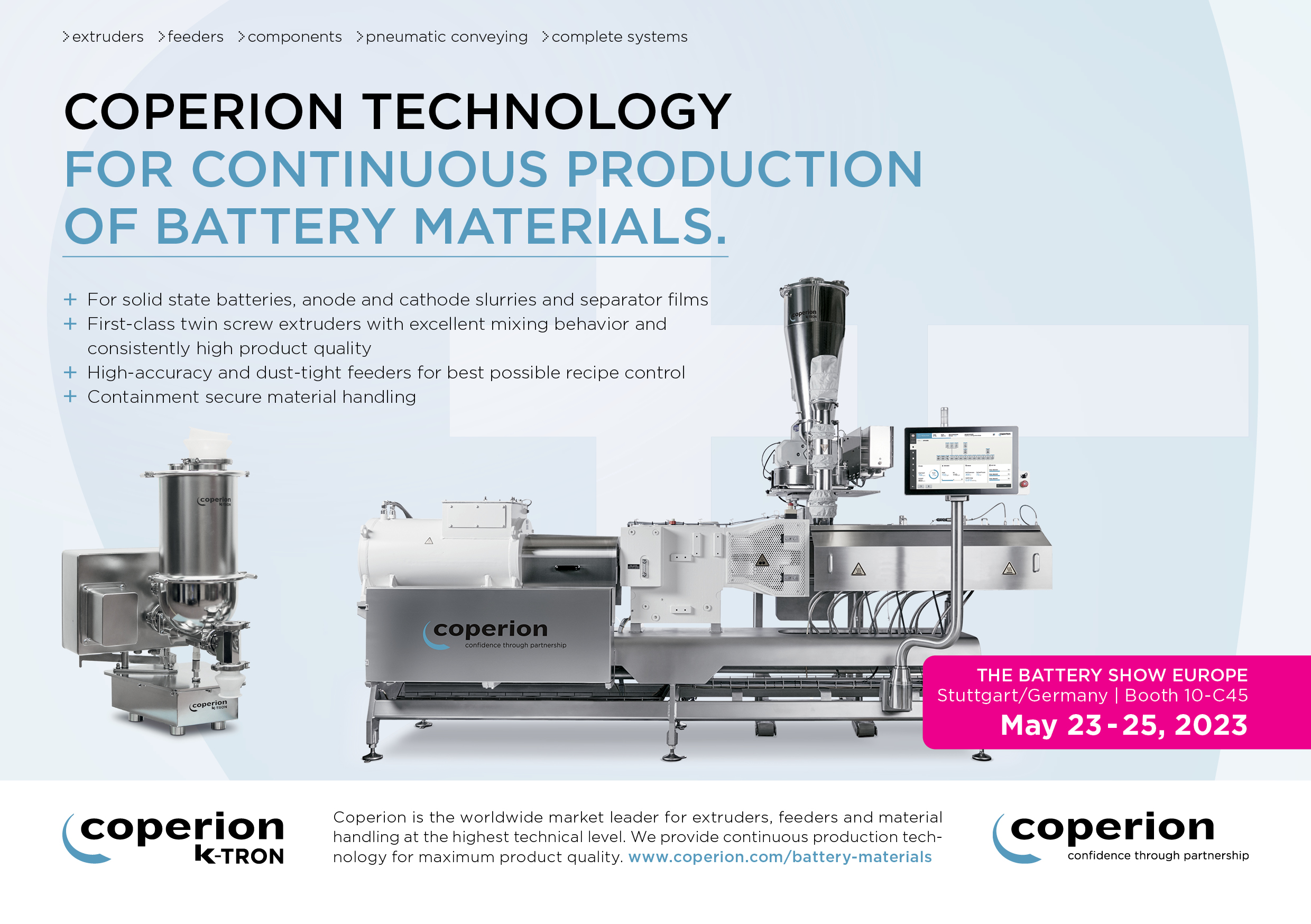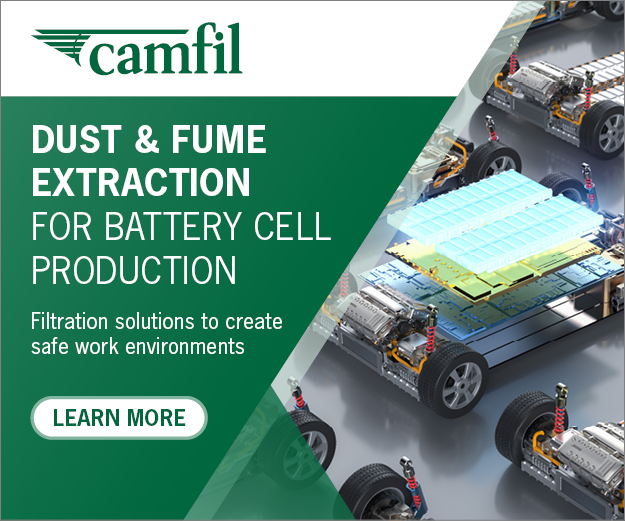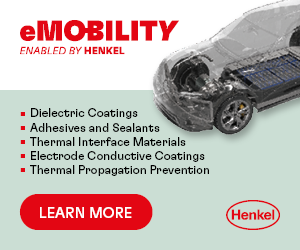 Xing Mobility Miss R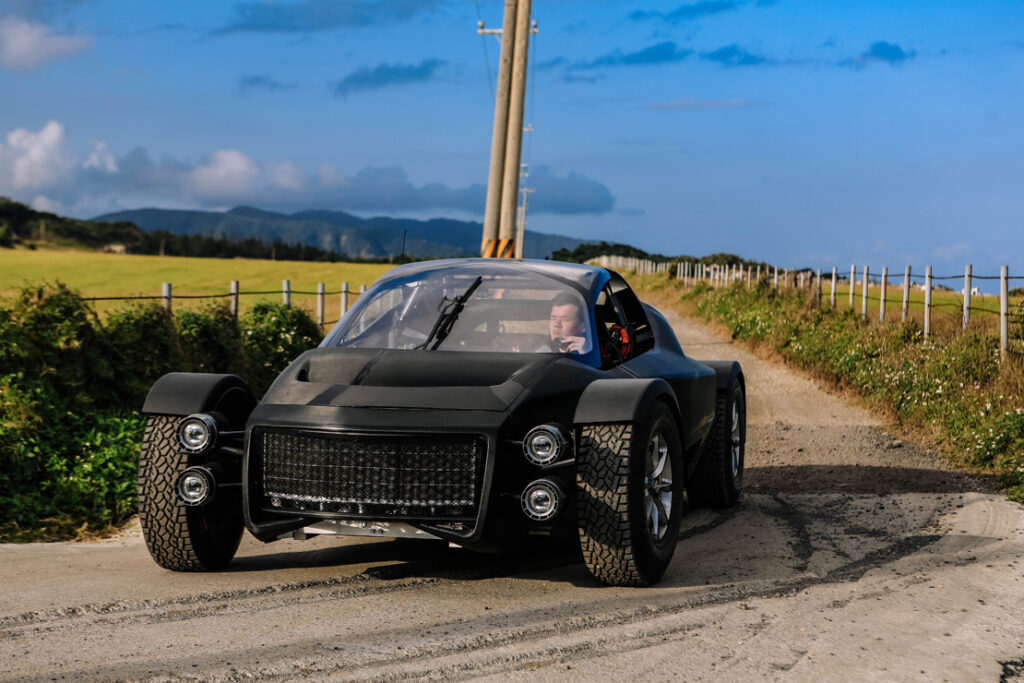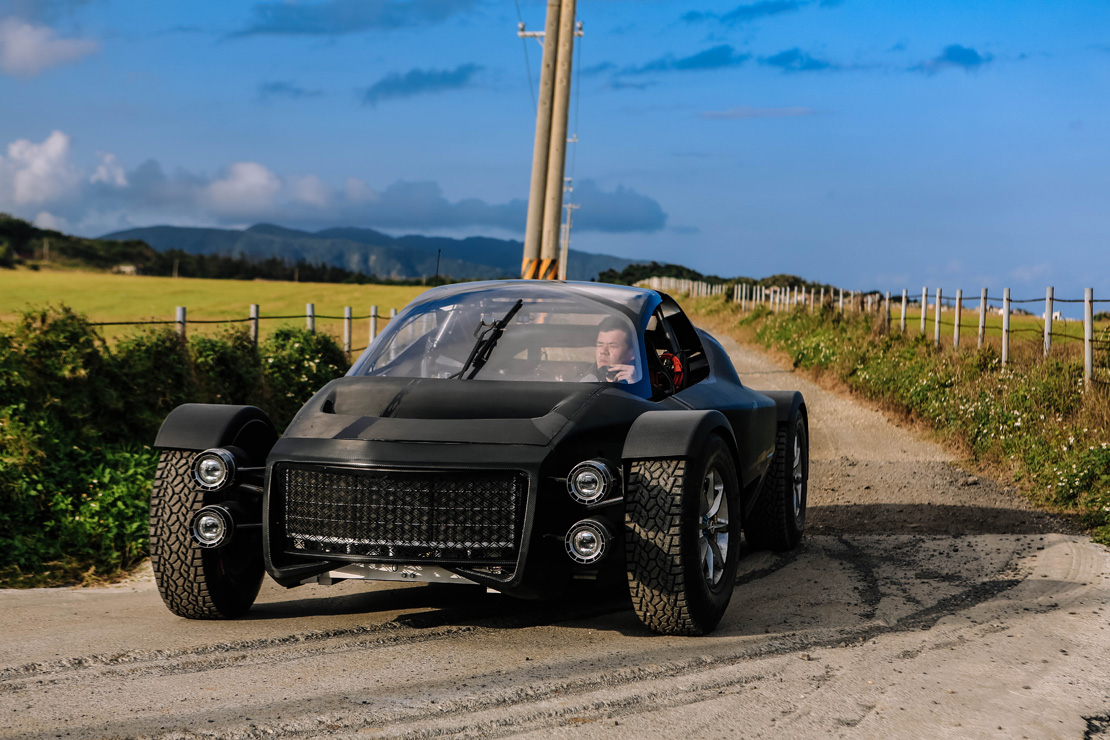 Immersion innovation
Modular, immersion-cooled batteries are key to this EV's startling range of applications. Lawrence Butcher reports.

Xing Mobility is a Taiwanbased EV company with a slightly unconventional approach to powertrain technology that sets it apart in an increasingly crowded market. Through its two technology demonstrator vehicles, the Miss E and the Miss R – the first of which is a track machine, the second a hybrid of supercar and off-roader – it is developing its own unique powertrain solutions, including a modular, immersion-cooled battery system.

The Miss R is certainly a striking vehicle. Clad in carbon fibre bodywork, it boasts a composite chassis and packs an impressive 1 MW of peak power.

It is the brainchild of company founders Royce YC Hong and Azizi Tucker, who met at a TEDx talk in Taipei in 2013, where they were both speakers. They actually started out wanting to build an electric track car as a side project, using the skills of the substantial engineering industry in Taiwan.

They quickly identified the biggest stumbling block for their project – finding a battery pack with the required energy and power densities to achieve the performance they wanted from the car. Their solution was to develop their own pack, using immersion cooling to thermally manage the cells under high loads.

"It is quite a radical approach, and one that no-one else was looking into at the time," says Hong. The pair also had the idea of making their pack modular, so that it could be assembled in such a way as to fit in their test car, and be easily adaptable to future projects. "That is how the batteries became our core competency," he says.

"Once we had developed the immersion cooling and modular format, we realised that the challenges of building a system for a low-volume track car applied to a lot of other industries," explains Tucker. "So we began to revise the product to make it as user-friendly as possible, ensuring the packs were easy to install on a vehicle."

That involved the integration of CAN bus and analogue interfaces to enable rapid fitting to a customer vehicle. "We realised that we had a product that really matched the needs of the current market," Tucker adds.

At the time of writing, in late 2018, Xing had just delivered three battery packs to customers on three different continents, in three different vehicle applications. "As far as we know, we are the first company to have a commercially available, immersioncooled battery pack," says Hong.

Xing can provide just a battery pack for use in customer applications but will also undertake full powertrain development and also work on complete vehicle integration, be that a conversion of ICE-powered platforms to EVs or ground-up vehicle development.

Developing the Miss R obviously entailed far more than producing a battery pack, and as such the vehicle represents a development platform for Xing's technology. For example, the car is a test bed for Xing's battery swap systems, its fast-charging interface and transmission system.

Vehicle architecture

The Miss R's drivetrain is mounted on subframes front and rear, the construction of which is noteworthy. The front and rear sections of the chassis take the form of impressive subframes, which are machined from single billets of aluminium. They carry all the drivetrain and suspension components, and tie into the central tub to form an exceptionally stiff structure.

The central chassis is made from carbon fibre composite and is formed of two side structures, linked by bulkheads front and rear. Initially, Xing used a composite tub, originally intended for use in the Super GT race series, where a concept known as the 'mother' chassis is used, but has since moved on to a bespoke production.

The chassis has longitudinal box sections sweeping down from the base of the windscreen to form an opening for occupant access, then sweeping back up again. The lower face of the chassis tub is open, with the battery pack forming the floor of the vehicle that runs the length of the tub.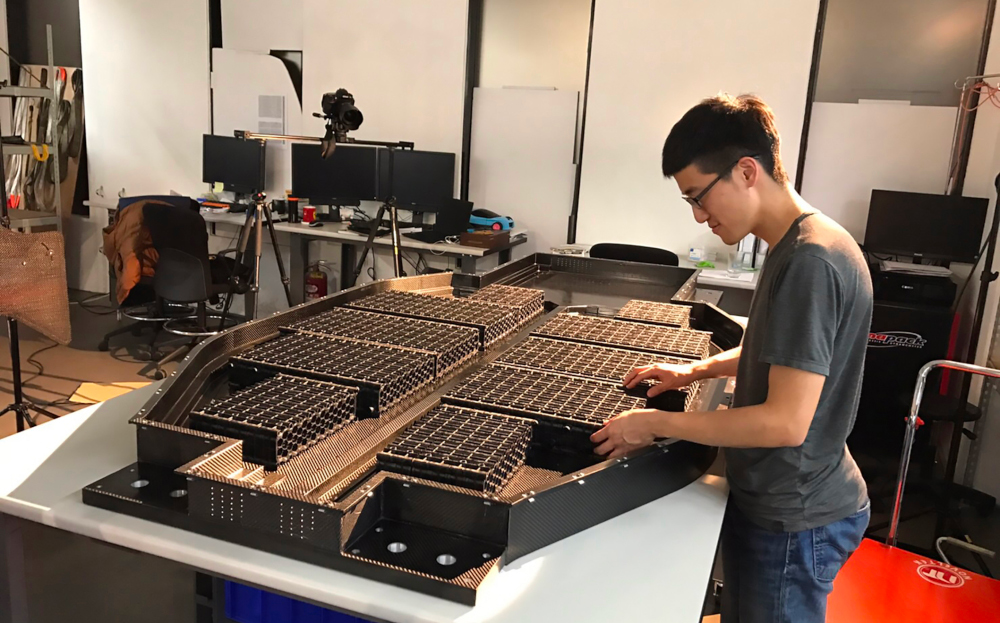 That means the battery can be dropped directly out from under the vehicle with no impediment. Although the battery modules have good structural stiffness, in the case of the Miss R the entire battery system is housed in a carbon fibre structure, which provides the exceptionally high torsional stiffness needed in a vehicle with high performance aspirations.

"We gain a huge amount of stiffness from the battery enclosure when it is inserted, tying the chassis together," says Hong.

The layout of the battery and drivetrain components has been executed with performance in mind. "It has a very low centre of gravity, and we have also been able to centralise the mass between the axles by pushing the motors towards the middle of the car and keeping things like the coolers low down. It is also very symmetrical left to right in terms of weight distribution," says Tucker.

"We really wanted to move the focus of supercars away from things like you have with the La Ferrari, which are track day-only specials and aren't suited to publics roads," he adds.

Tucker says, "We wanted a car that could manage a bumpy mountain road or a Sunday drive. To that end, the car has a highly adjustable suspension system, harnessing magneto-rheological dampers, and has been developed with consideration to NVH and optimising ride as well as handling qualities.

Tucker says, "The chassis is what I like to call a Taiwan solution, because they can exploit the unique industrial base we have here.

"This solution would probably not be an option anywhere else, but Taiwan has a large microprocessor and LCD industry, so there are a lot of autoclaves and large five-axis CNC machines. Machines with 4 m machining envelopes are common here."

Battery pack development

The Miss R's core technology is the immersion-cooled battery system. Xing's battery module uses 42, 18650-size cells connected in parallel, although it does have new modules in development that may move to different sized cells.

The main reason behind the choice of 18650 cells is the wide range of chemistries available for them. "We needed flexibility, and the 18650 was the obvious choice," says Tucker. "As the modules get larger though, we will look at different sizes."

The reason for any future change is the high number of interconnections needed with the relatively small cells. The pack on the Miss R consists of 98 modules, with a total of 4116 cells, giving a capacity of 52 kWh.

The modules stack together rather like Lego bricks, into blocks. "A battery can be a single block of modules or multiple blocks connected together, depending on the vehicle architecture," says Hong.

"For a heavy truck, you might have a single block that fits between the frame rails; for something like a boat, we could do a V-shaped block, which helps keep the centre of gravity low. You can have V-shape, H-shape, T-shape blocks, it is very versatile."

The reason for the development of a modular battery system stems from Xing's first vehicle, the Miss E, which had a torque tube running from front to rear, right through the volume where the battery packs had to be located.

The battery housings are made from a non-conductive engineering plastic. "That means the batteries can be used semi-structurally," says Tucker. "They are self-supporting, so a 200 kg pack can be affixed with four or six bolts. Also, unless they are located within a crumple zone on a vehicle, they do not need to have a metal containing box."

The stand-out feature of Xing's battery system is the use of 3M's Novec 7200 dielectric fluid for immersion cooling of the cells.

"We wanted to radically simplify the battery system, but also get very high efficiency from the cooling," says Tucker. "With the immersion cooling, not only do you increase the cooling but also improve fire resistance and performance in nail penetration tests."

Each module has interconnections for fluid, and the fluid transfer between cells can be tailored to ensure an even coolant temperature across blocks.

Each block is augmented by Xing's Battery Active Safety System (BAAS). "That contains the BMS and highvoltage contactors," says Tucker. "It means that when the battery is in shipment or maintenance state, there is no voltage at the terminals.

"All the high-voltage switching happens inside the pack, which makes for a much more user-friendly battery for people not trained to deal with high-voltage systems."

The BASS also incorporates 3G connectivity, to allow for real-time streaming of battery data. "We will also be rolling out software updates over the air this year," says Tucker.

On customer battery systems, the cooling circuits are completely selfcontained, and incorporate all the necessary pumps and heat exchangers – they even arrive pre-filled with coolant, and with the pumps primed. "For a customer, once the battery is in place, it is less than a one-minute fire-up once the 12 V connection is made," says Tucker.

Xing actually offers three different cooling set-ups for its battery pack, depending on the predicted duty cycle of a given application, and it can also tailor the set-ups according to customer request.

"As an example, one of our packs is shipping with a medium cooling system that has been optimised for a marine environment," says Tucker. "That allows seawater to be used for cooling [the heat exchangers], yet at other times when the vehicle is out of the water it runs on a standard liquid-to-air heat exchanger. That took only a small modification to the overall cooling system."

In the case of the Miss R, traditional liquid-to-air heat exchangers are used for both battery and motor cooling.

The use of immersion cooling also provides the useful capability of being able to effectively heat the battery packs if necessary, for example on vehicles operating in extremely cold environments. "We have all sorts of options like that to suit different environments and duty cycles," says Tucker.

Considerable effort has also been expended on perfecting the ability to swap out battery packs. "The thing we recognised is that a lot of our battery packs are going to companies that do not have extensive experience of highvoltage electric systems," says Tucker.

"So we needed to isolate them from the high-voltage systems, and to that end we use a blind-mate system for the highvoltage and coolant connections – there is no manual interface."

Hong adds, "The connectors are a combination of technology from specialist companies and our own design, to ensure we reach the safety levels we need."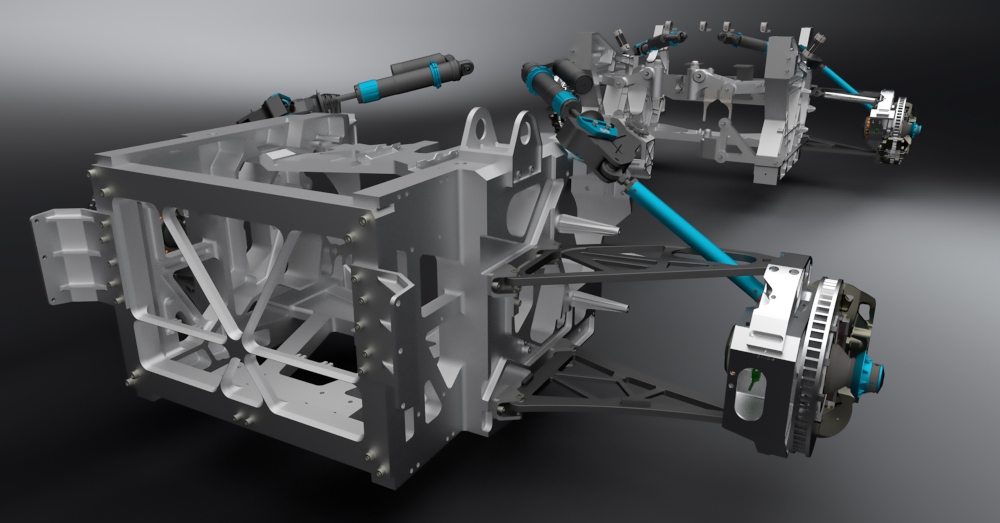 On this Miss R, the battery swap system is not strictly necessary, but as Tucker points out, "We knew it would be a very useful system to have for some of our customers in the field."

The battery simply clicks into place when fitting, and uses a pneumatic system for release. This use of pneumatics is a useful failsafe as, says Tucker, "Our vehicles do not have an onboard compressed air system, so you can only release the battery with an external air line, removing the chance of accidental release."

One reason behind the development of a battery swap system, says Tucker, is that there is not a 'one size fits all' for battery systems for the commercial vehicle market. "Some customers will want a larger pack, which will last a couple of shifts, while others will want a smaller pack and the ability to fast charge. Then there is a third class where we think battery swapping will make sense.

"We have all three solutions in place, so we can match them to a customer's needs."

In the context of the Miss R, the battery swap system has proved to be a boon, given the development nature of the vehicle. "Being able to easily remove the pack for testing is really useful," Tucker points out.

The swapping does not require any specialised tools, yet still only takes about five minutes to achieve. "Most of that is just raising and lowering the car," Tucker says. The removal and fitting process consists of raising the car up off the battery, swapping it for a new unit, then lowering the car into place again.

Power electronics and motors

Another interesting facet of the Miss R is that its impressive motive power is not generated by permanent magnet motors but by induction machines.

The motors are M20A2 1X1 units from US company Clean Wave Technologies, whose co-founders worked with Tucker during his time at Tesla. They are rated at a peak power of 250 kW, with four motors used to give the 1 MW output – two front, two rear.

The motors have a peak torque output of 450 Nm (332 lb-ft) with a continuous rating of 240 Nm, and are liquid-cooled using standard automatic transmission fluid. Clean Wave also supplies the power electronics for the motor, which use an ethylene-glycol mix for cooling. The combined weight of each motor and controller is just under 70 kg.

Xing has developed its own transmission in-house to pair with the Clean Wave motors. "We realised that we needed a system to mimic the flexibility of diesel or gasoline engines in applications, and to do that we decided to develop a reduction gearbox," says Tucker.

The development of the transmission meant that Xing could mix and match gearing to provide either the speed or torque requirements of a given project, while still ensuring the motors run in their most efficient operating window.

The aim with the gearbox was to be able to accommodate a wide range of ratios within one design, without having to completely redevelop the transmission for each new application.

"We evolved the case design so that it could accommodate more ratios, but the biggest evolution has been to incorporate multiple motor mounting options on the same casing," explains Tucker. "We can mount the motors on either side of the transmission, and we can also clock the gearbox through 180º to the motor.

"Gearbox development is not a simple task though," he points out. Again, however, Xing was able to leverage Taiwan's extensive industrial supply chain to source the expertise needed for its manufacture. "The manufacturers we employed were very happy developing a transmission to deal with the high motor speeds we handle, which are between 13,000 and 15,000 rpm."

Xing Mobility hopes that the key to commercial success for its batteries and other powertrain systems will be their flexibility. "Looking at our products in 2019, the same battery modules will be doing 0-100 kph in 1.8 s in the Miss R, while also powering construction machines in Japan," says Tucker.

The important aspect is the configurability of the modules to suit very different applications relatively easily. The Miss R provides an excellent test bed for these technologies, while also presenting a pleasant alternative to customers unimpressed by more run-of-the-mill EV supercars.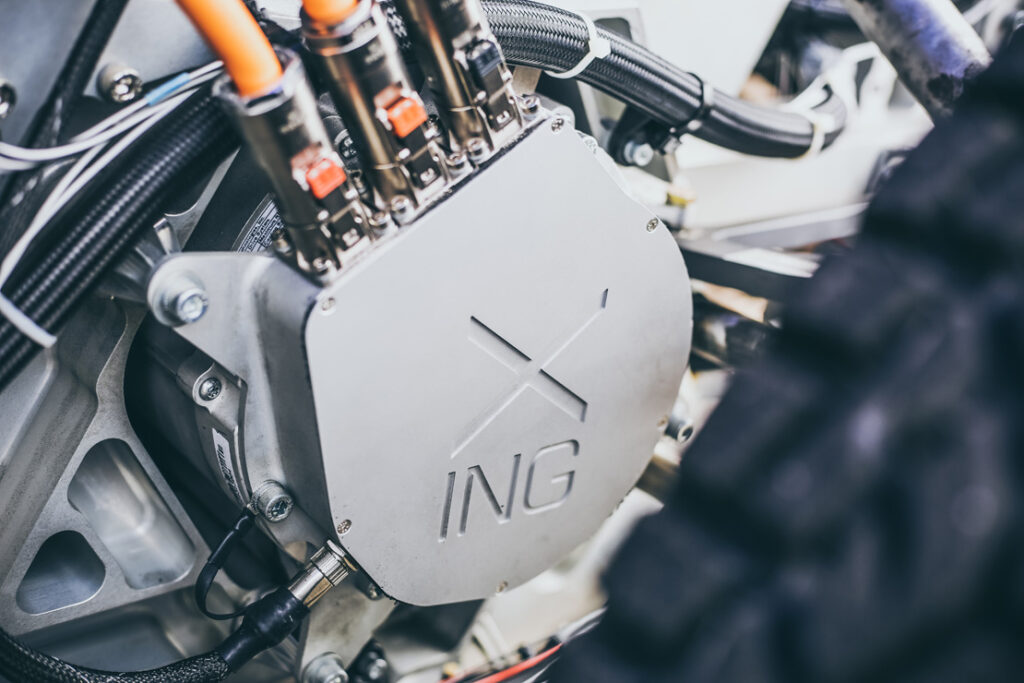 Xing Miss R specs

Vehicle type: two-seat sportscar

Chassis: carbon fibre composite and aluminium

Motor: four x synchronous reluctance

Transmission: four x reduction gearboxes; 6.25:1 ratio

Motor cooling: liquid

Output: 1 MW

Inverter: silicon IGBT

Inverter cooling: liquid

Battery packs: lithium-ion, 18650 cells, immersion cooledNumber of cells: 4116, in 98 modules

Operating voltage: 450 V

Battery cooling: liquid

Weight: 1500 kg

ONLINE PARTNERS