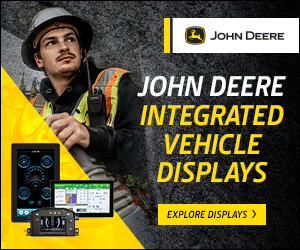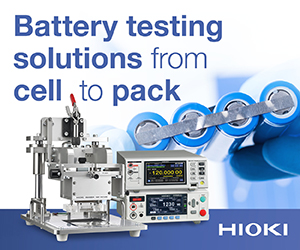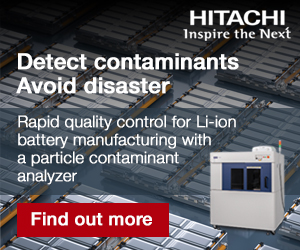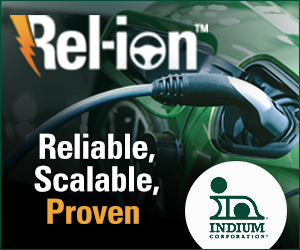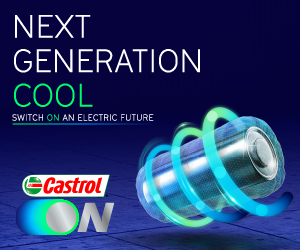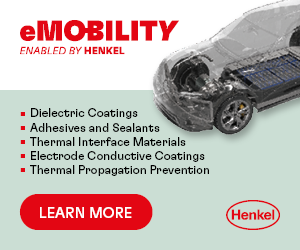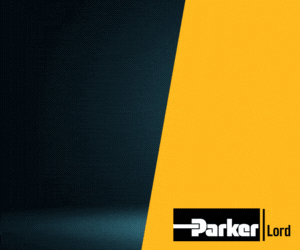 OxDrive joint venture unveils self-contained e-hub for farm vehicles
OEMs developing small EVs for agricultural applications, including those intended to have autonomous capabilities, want to focus their efforts on the core agricultural functions and the autonomy (writes Peter Donaldson). Typically, however, they are faced with specifying the driveline, sourcing components and integrating them, says Chris Horton of OxDrive, a joint venture between Performance Projects and Printed Motor Works, which has developed a plug-and-play, self-contained hub drive for such vehicles.
The e-powertrains that designers would traditionally put on slightly larger vehicles would typically come in separate units from different providers, Horton says. "The individual items aren't necessarily optimised for each other or for the low-speed, high-torque, aggressive running environments found in agriculture," he says.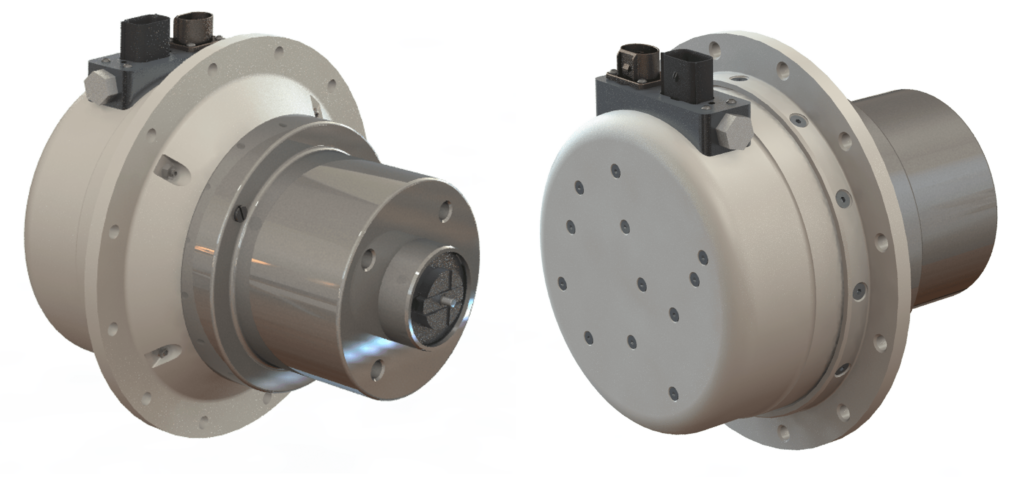 The effort to design and validate a powertrain is large, and draws resources away from the wider project. Consequently the driveline is often the least developed aspect of the vehicle, adding reliability and performance concerns.
"If you are developing a platform, you want a driveline that consolidates the motor, its controller, gearbox and parking brake into a compact package," Horton adds. "If you want electric autonomy you need efficient, durable powertrains, and not necessarily of the size and capacity that exist in the automotive sector or previously seen in early electric drivelines for the agricultural sector."
Offered in two sizes with ratings of 0.8 and 8 kW, the OxDrive e-hub is designed as a family platform to scale to other capacities later. These initial powertrains each use a 48 V DC motor driving through a gearbox to an output flange. The use of a 'non-hazardous' voltage simplifies integration and reduces the training requirements for operation and servicing.
Once bolted on, all the e-hubs need are positive and negative power cables and wiring for control signals from the vehicle. The latter are supplied through an automotive-spec 12-pin connector and include comms and safety lines.
Close attention has been paid to the safety cases, which can be surprisingly complex, says Horton. For example, the e-hubs can shut down cooperatively if there's a problem.
The e-hub motor controller can accept either a torque request or a speed request from the host vehicle's computer. Each hub can operate independently of the others, providing the flexibility to carry out any control strategy the vehicle OEM wants to apply, maximising traction when individual wheels experience different grip levels and enabling torque-vectored spot turns within the vehicle's own length, for example.
The e-hub motors also function as generators for regenerative braking, with mechanical brakes for emergencies and parking. The e-hubs have park brakes held by what Horton describes as "an efficient low-duty process" and engage when commanded or in the event of a power failure. "As an emergency brake it's an aggressive application, but these vehicles run at relatively low speeds, so stopping under such conditions isn't a problem," he says.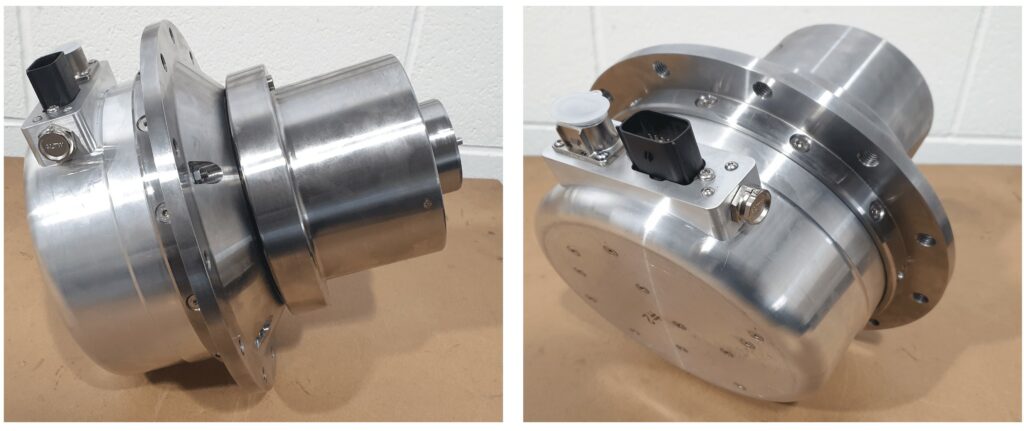 The OxDrive e-hub development programme was funded by a grant from Innovate UK and carried out with several partners, Horton adds.
Performance Projects led the programme, overseeing the engineering and designing the motor controller, gearbox, brakes, and overall assembly packaging, while Printed Motor Works designed and supplied the motor/generator's electromagnetic components.
Saga robotics provided its Thorvald platform to test the 0.8 kW version, ARWAC provided its V5 machine for the 8 kW hub, and the University of Lincoln simulated the hub's duty cycle and hosted the field tests.
"Farmers are rapidly gaining confidence that robotic platforms and AI work, but if they are to trust their crops to the technology then they need suitable and durable drivelines they can rely on," Horton says.  
0.8 kW specifications:
Torque and speed values for typical ratio (other gear ratios are possible):
Peak output torque: 530 Nm
Maximum continuous torque: 250 Nm
Maximum continuous speed: 75 rpm
Electrical input values: 48 V (nominal), 30 A
Key features:
CAN control
Two independent e-stop/enable lines
Integral park brake
Mechanical neutral
Overall dimensions: 260 x 253 x 250 mm
Weight: 20 kg
Chassis mounting: 12x M10, PCD 230 mm
Wheel mounting: 4x M10 on PCD 100 mm
ONLINE PARTNERS