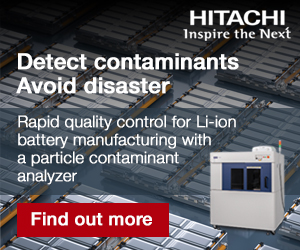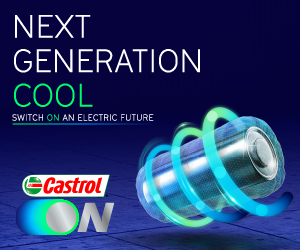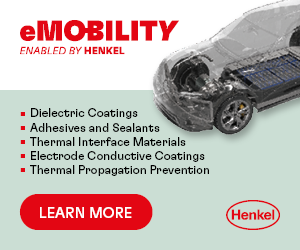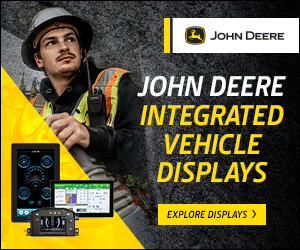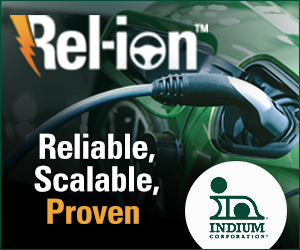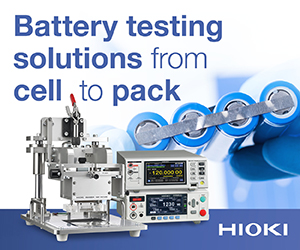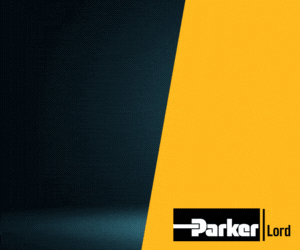 Honda to start battery-sharing service for electric rickshaws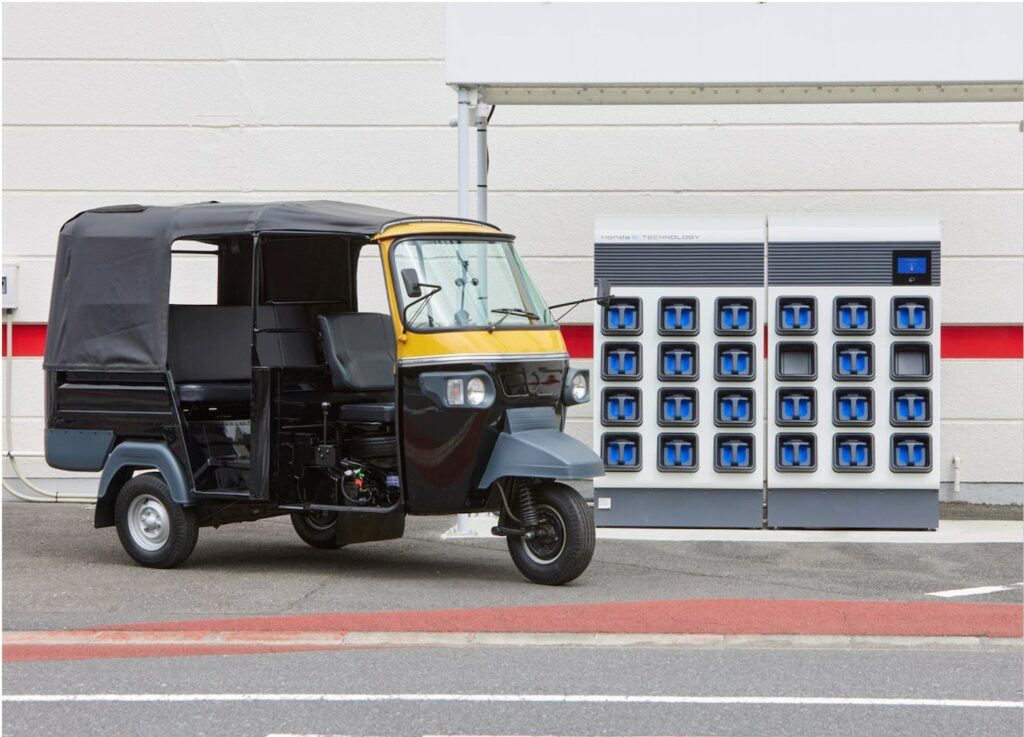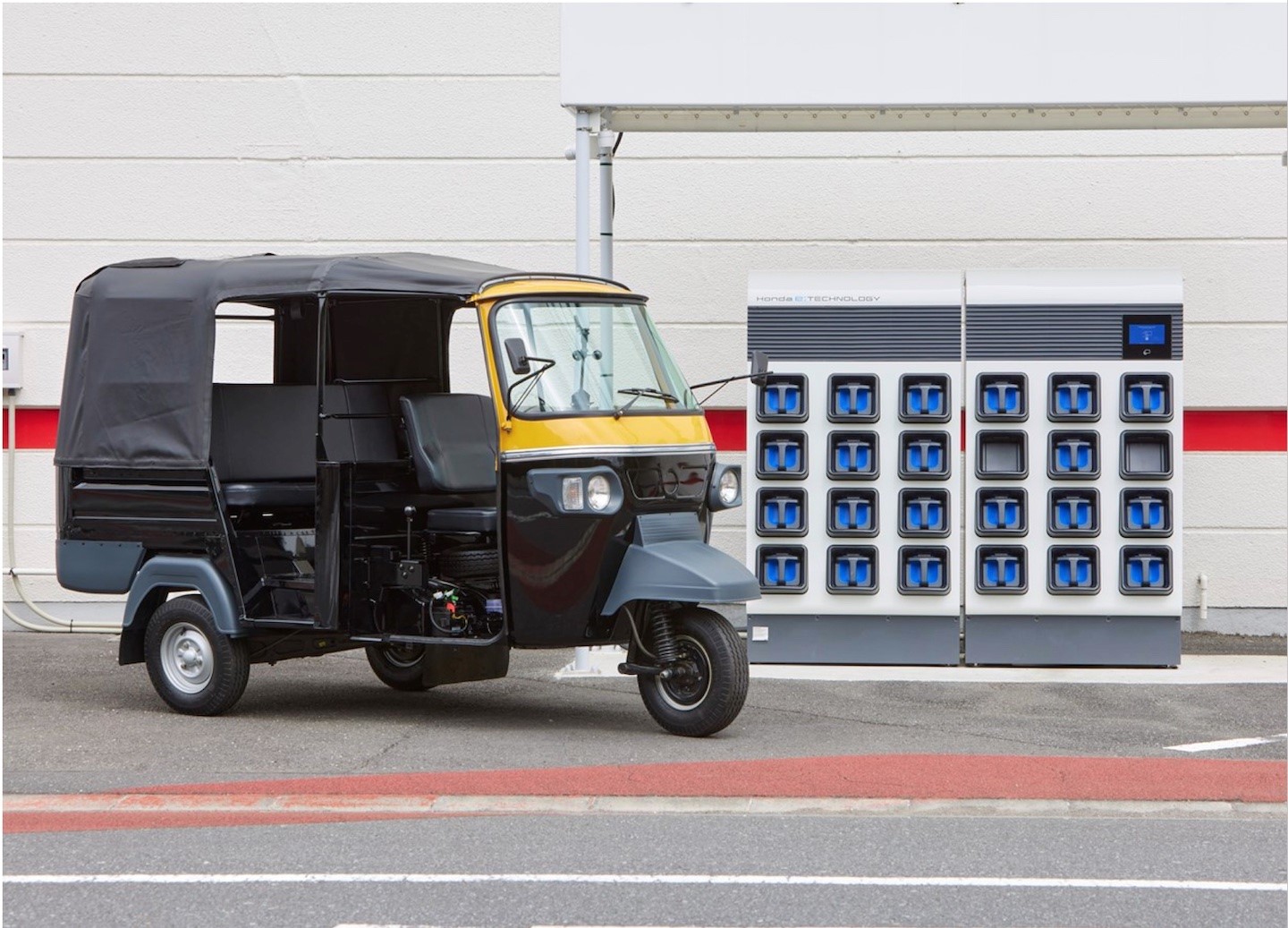 Honda has announced plans to begin a battery-sharing service for electric rickshaws in India in the first half of 2022, using the Honda Mobile Power Pack e: (MPP e:), its new portable and swappable battery.
There are more than 8 million auto rickshaws in India, and they are an essential means of daily transportation for people. In urban areas, they are powered mainly by compressed natural gas and have been a key challenge for electrification.
The e-mobility batteries currently available face three issues – short range, long charging times and high cost. The aim of the Honda service is therefore to significantly reduce driver concerns about running out of battery power as well as the risk of losing business while waiting for their batteries to be charged.
Initially, Honda will establish a local battery-sharing subsidiary in selected cities before expanding to other areas. It will also work with electric rickshaw manufacturers.
The MPP e: is a lithium-ion battery capable of storing more than 1.3 kWh. It measures about 298 x 177.3 x 156 mm, weighs 10.3 kg and has a rated voltage of just over 50 V. Charging time is about 5 hours.
It comes with a built-in control unit that monitors its condition and records every event that has affected it. This data is collected through the connector while MPP e: is charging and is then used for the battery-sharing.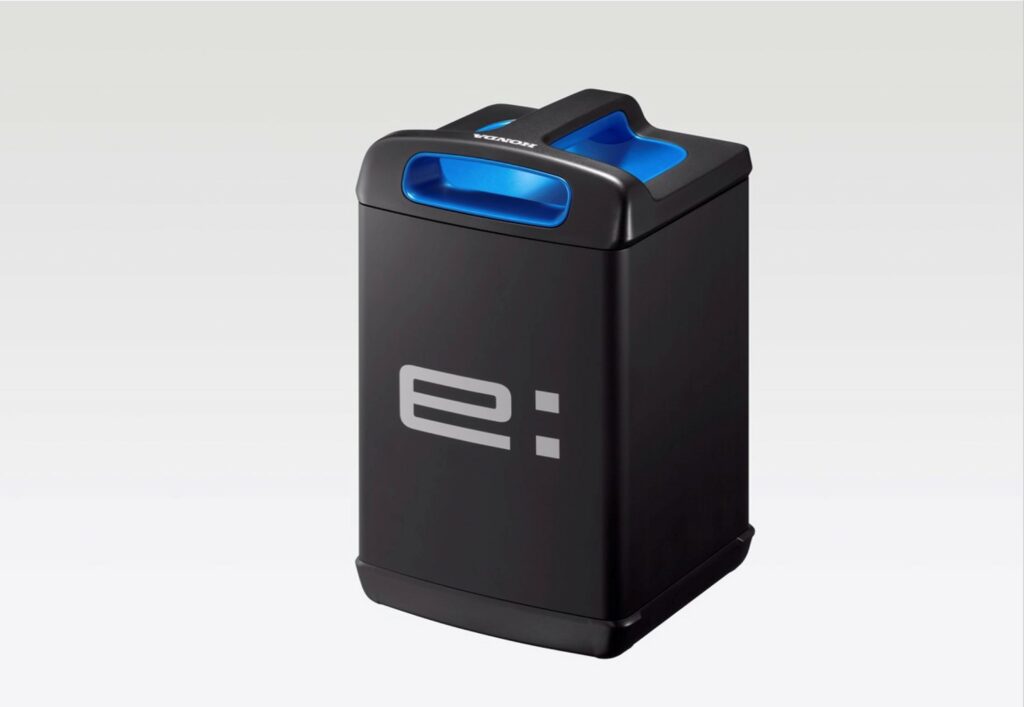 ONLINE PARTNERS