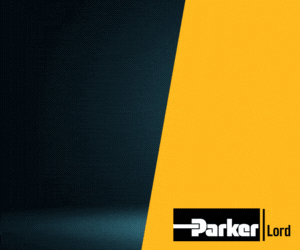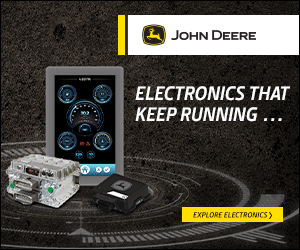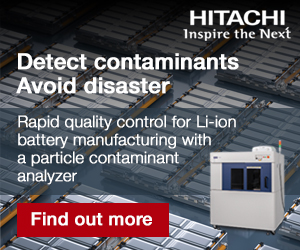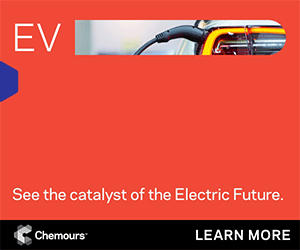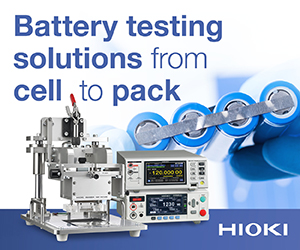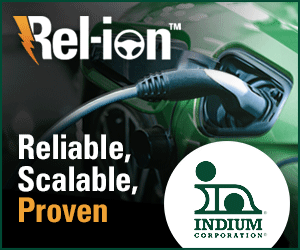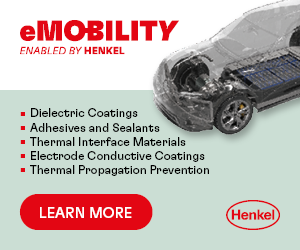 Battery Show North America 2019 Part 2
Rory Jackson follows up his first report from this show with further highlights of the products that were on display.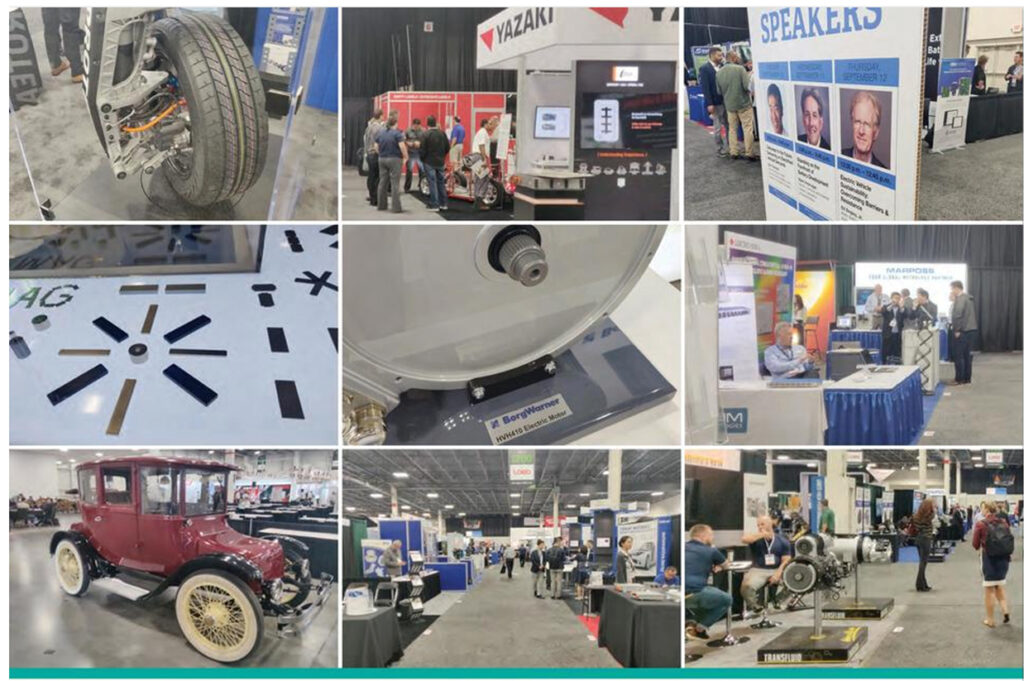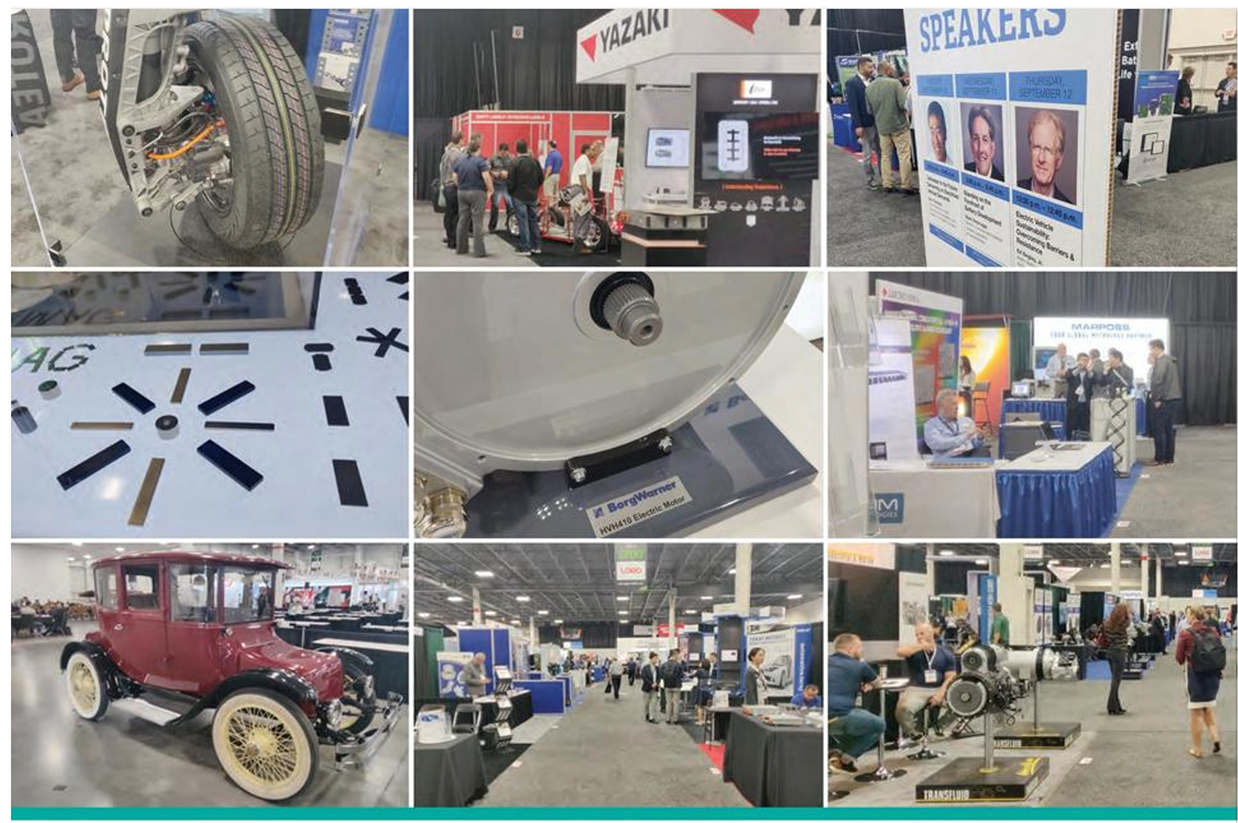 Second helping
There were so many new innovations at The Battery Show – its largest to date – that we didn't have room in our previous issue (Winter 2019) to highlight all the ones we wanted to, so here are those we couldn't fit in last time.

Dow showcased a range of new systems at the event, one of the most notable being its Interactive Vehicle app for EV and HEV developers.

"The app contains a library of all Dow products and where they can be used throughout a vehicle, and we developed it to help e-mobility developers identify all the precise solutions based on filters for their exact application and project requirements, across the breadth of materials we provide," said Jeroen Bello.

"As well as different plastics and foams for insulation, all our silicones for battery gap fillers and electrically conductive materials for radar are included, along with conformal coatings and adhesives, to name a few."

The app enables different structural views of EV and HEV projects through which the end-user can examine Dow materials used throughout a vehicle's interior and exterior, including airbags, flame-resistant foams and encapsulating gels. Individual solutions (colour-coded by product categories) can be selected from the structural views and drop-down lists to examine diagrams, descriptions and specifications for each one.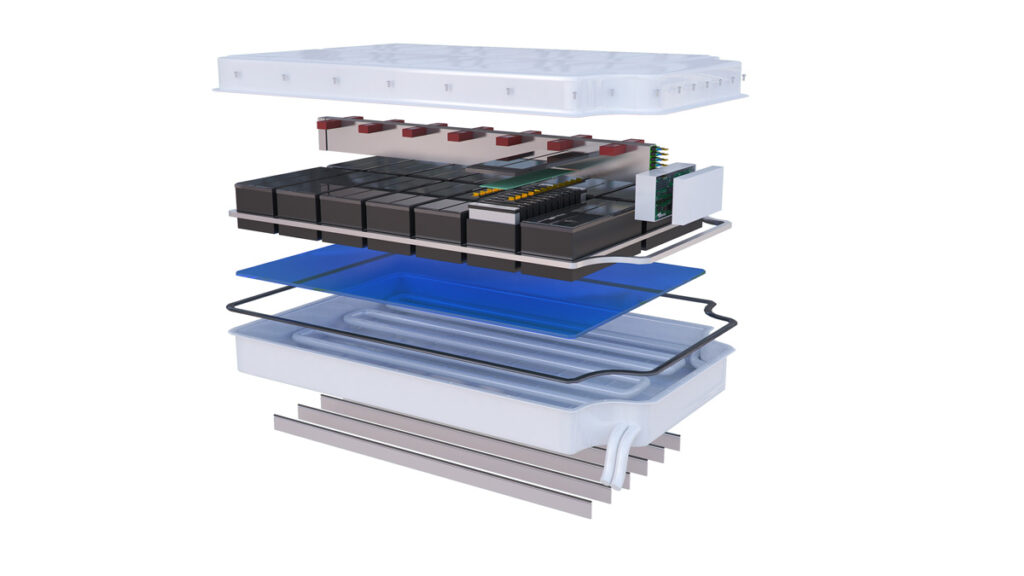 "The issue of thermal management is an important aspect of our selling points for silicones. They offer flexibility in that they operate within large temperature ranges, which is very valuable for e-mobility and transportation," Bello said.

The company also displayed samples of its newest thermal management silicones, including the DOWSIL EA-4700 CV adhesive and DOWSIL EC-6601 electrically conductive adhesive.

The former is a two-part adhesive with an operating temperature range of -45 to +150 C, and is capable of curing within 2 hours at room temperatures. It has been developed to be used as a binding agent for typical automotive materials such as aluminium, polybutylene terephthalate and polyphenylene sulphate.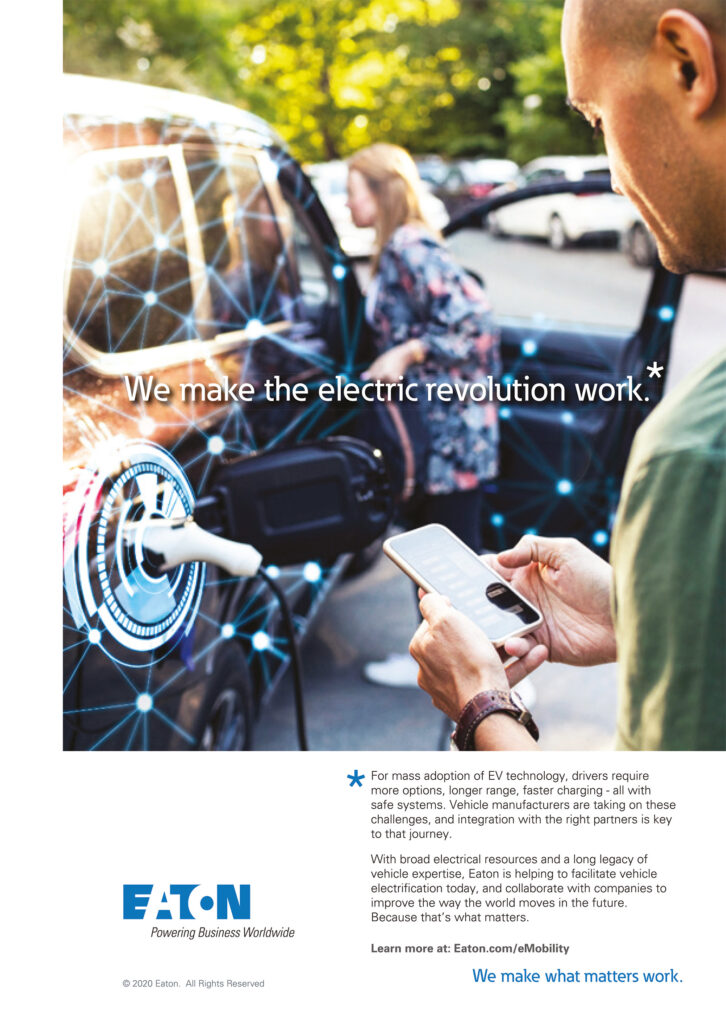 The latter is a one-part room temperature-cure silicone created to provide electromagnetic shielding effectiveness to 85 dB across a broad frequency range, thereby preventing EMI among systems such as radar, cameras, Lidar, and 5G base stations that proliferate in tandem with selfdriving autonomy and connectivity.

It is rated to perform at between -45 and +125 C, and can also prevent other key systems such as ECUs, BMSs and wireless chargers from being adversely affected by EMI. It has been tested to 150% elongation capability to enable flexibility at key joints such as formed-in-place and cured-in-place gaskets.

Gamma Technologies, the developer behind the GT-Suite multi-physics CAE simulation software, attended the show to promote its new lithium-ion battery simulation software, GT-AutoLion.

"Historically, we've been known for GT-Suite, which originated 25 years ago as GT-Power and was best known for its combustion-modelling for traditional ICE powertrains," Ron Rogers said. "Over the years, we have extended the software to incorporate and simulate a wide range of vehicles and components. Our capabilities extend to many industries beyond automotive, such as aerospace, off-highway vehicles and industrial machinery.


"We now also simulate cooling systems, cabin comfort, HVAC, transmission systems and other applications. With specific regard to electrification, GT-AutoLion enables users to build full representations of their lithium-ion battery models, which can be exercised under different operating conditions and driving cycles."

As a result, users of GT-AutoLion can not only assess the performance of the battery (including critical parameters such as battery degradation, cyclic aging, calendar aging or lithium plating), but also insert that battery model into their full vehicle simulation to test different strategies for powertrain hybridisation, thermal management, battery management and other critical EV and HEV considerations.

"That's important for e-mobility because you need to know what each component is doing in isolation and how they're interacting with each other when you zoom out and view what the overall system is doing," Rogers added.

To assist with precise battery simulation, each GT-AutoLion licence comes with a database of electrochemical materials, which has been built from prototyping and testing more than 1,000,000 coin cells, encompassing all established lithiumion cathodes, anodes and electrodes, as well as some yet-to-be established newer materials including solid-state electrolytes.

Wieland, a manufacturer of solutions made with copper and copper alloys, showcased a range of its newest components for electric powertrain developers.

One of these was a shunt resistor for use in battery circuitry, which has been made from an electron beamwelded copper manganese strip to provide higher than typical precision in measurements of key battery parameters such as state of charge and others.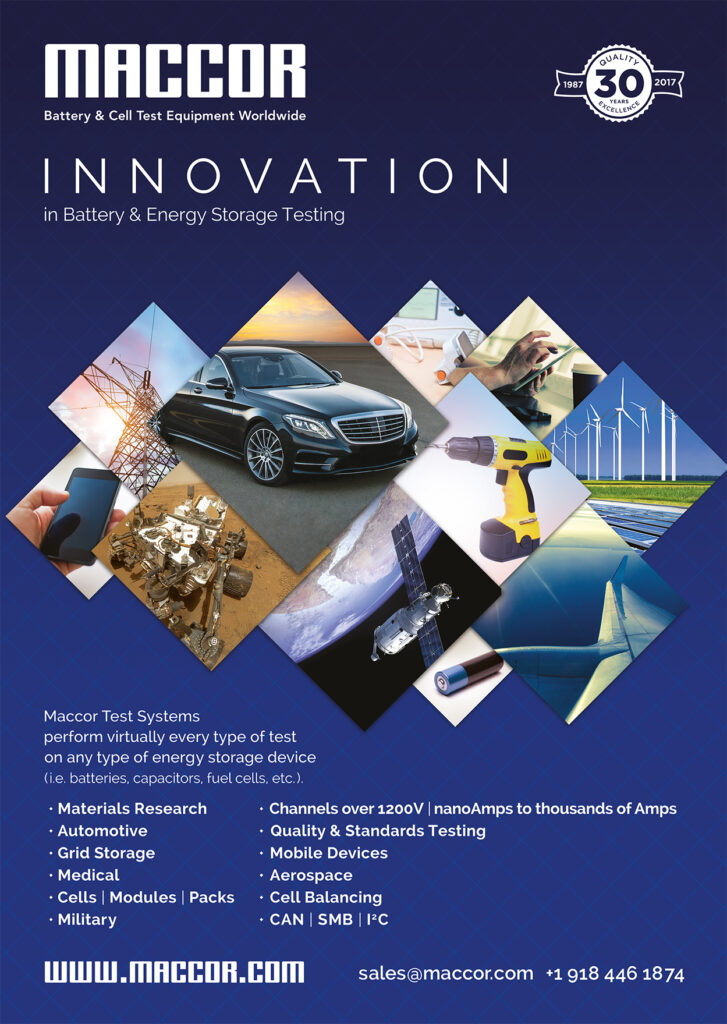 The company also displayed motororiented solutions, including its rotors for induction motors which use slotted copper bars to benefi t from the increased mechanical strength relative to windings and higher conductivity and effi ciency than aluminium, for overall faster sustainable operating speeds than most conventional induction rotor designs.

Wieland also exhibited its hairpin stators, which can be customised for high-voltage AC or DC connections, and with different designs for stator connector rings.
Linak is updating its range of linear electric actuators with CAN interfacing, including its newest product the LA36, which is now a 48 V CAN-capable servo. The update is expected to be available soon.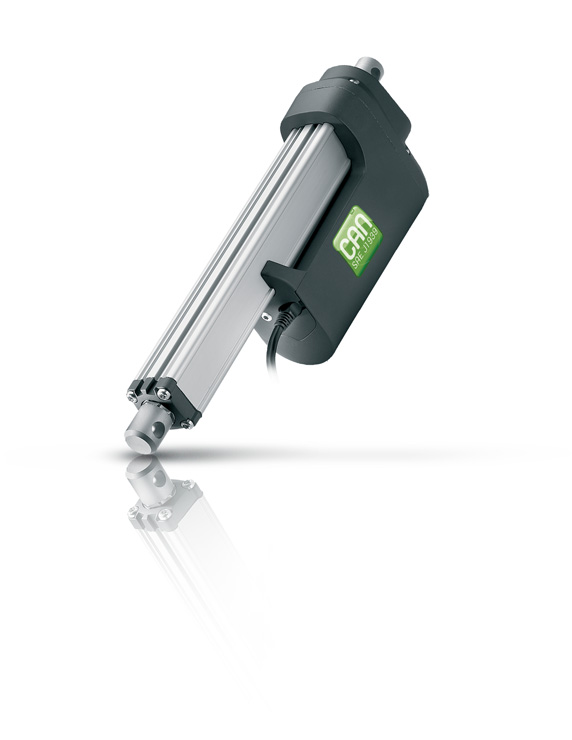 "The new 48 V CAN actuator will therefore come with a number of features, including dynamic position control, current changes, the ability to dynamically change the speed of each actuator, and to do soft starts and stops," said Brent Gettelfi nger. "And you can add diagnostics from the actuator, so any kind of feedback data becomes available through the CAN network."

Troubleshooting and preventative maintenance are expected to be aided through logging and tracking of the diagnostics information that the CAN standard makes available.

The update will also enable hardware addressing. By setting the address for each actuator, different needs, priorities and features can be assigned throughout vehicles according to their application, and when replacing actuators the new device can be quickly updated with the operating modes of the old one simply by being assigned its address.

Linak's actuators will be able to accept analogue inputs, using built-in analogue-to-CAN modules to convert the inputs to CAN signals, so that the motor controllers can execute the command or interpret the information based on the logic of the original signal.

Pi Innovo presented its Pi-CCS update for its OpenECU platform software, which it has installed (and completed testing) on two of its ISO 26262 ASIL-Dcapable production-ready development controllers, the M560 and M580 modules.

"When you have a plug-in EV, you need a control module for communication and control between the charging station and the onboard charger, as well as between the battery and the fast DC charger, to ensure a safe and consistent voltage, current, and rate of charge," said Amir Rezaei.

"Our company has developed supervisory ECUs for a variety of powertrain tasks, including controlling the engine, electric motors, and now also for controlling both AC and fast DC charging through combined charging systems [CCSs] by integrating charging circuitry into our controllers.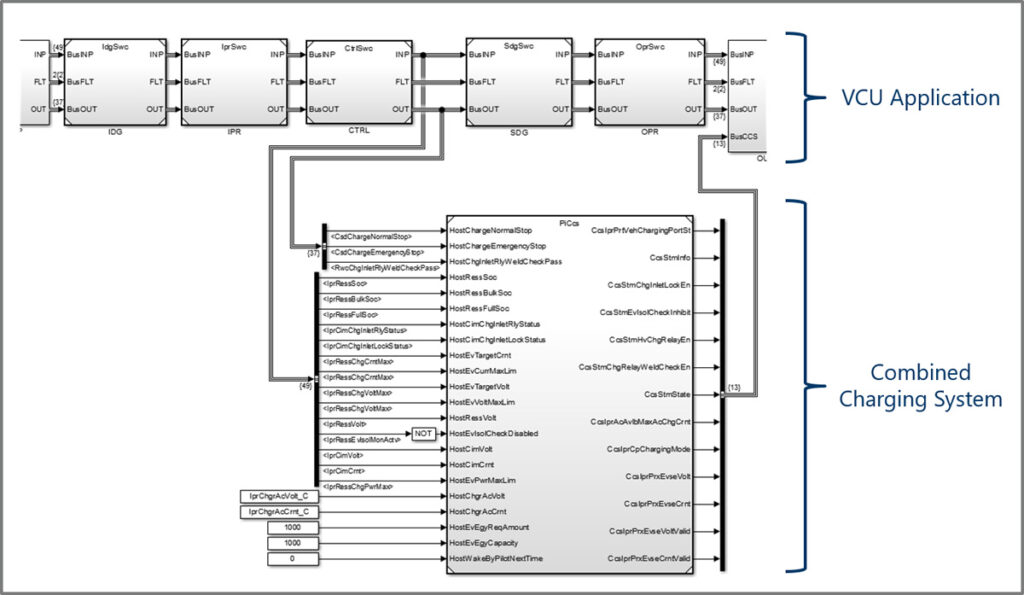 "This allows us to reduce the number of ECUs in the vehicle, because the M560/M580 ECUs can handle the tasks of both the supervisory vehicle control unit and the charging control module.

The M560 and M580 control units can therefore communicate directly with charging stations, using the PiCCS control strategy to translate critical information on voltage, current and other factors, back and forth between the station and the battery, and to enable monitoring of the charging behaviour, in compliance with SAE J2847-2 and DIN 70121 standards.

Both units have a 160 MHz NXP MPC5746 microprocessor and four CAN 2.0 channels, four PWM inputs, and 32 analogue inputs.

"Also, Pi-CCS has been developed in Simulink, which means it can be added as a subsystem to the end-users' main software in Simulink," Rezaei added.

Nidec Corporation attended the show to exhibit a range of its custom-built motors, including a switched reluctance (SR) motor designated the SEV84-12, which was designed and constructed for an unnamed client.

"It was designed for high torque and low speed to suit a wheel loader application, so a fairly arduous environment," explained Ian Jordison. "The wheel loader in question has four of these machines on it, which are now being manufactured in the US.

"SR in general is suited to wide, constant power. For a lot of traction applications in arduous industrial environments, especially those with a single gear ratio, SR is a good fi t.

"A vehicle working with low rotor inertia also works well, as the SR rotor is just laminated steel. The net could be cast wide, and EV and HEV integrators should determine between SR motors and PM motors on a case-by-case basis."

The SEV84-12 operates on a 700 V DC input, at a rated current of 290 A, to produce a nominal 84 kW of power and 1440 Nm of torque. The system's peak torque is 2400 Nm, with a maximum power output of 134 kW, and 671 A as the peak current.

The motor's enclosure is oilcooled, has been rated to IP67 for environmental protection, and the overall system weighs 747 kg while measuring 940 mm long and 519 mm in diameter.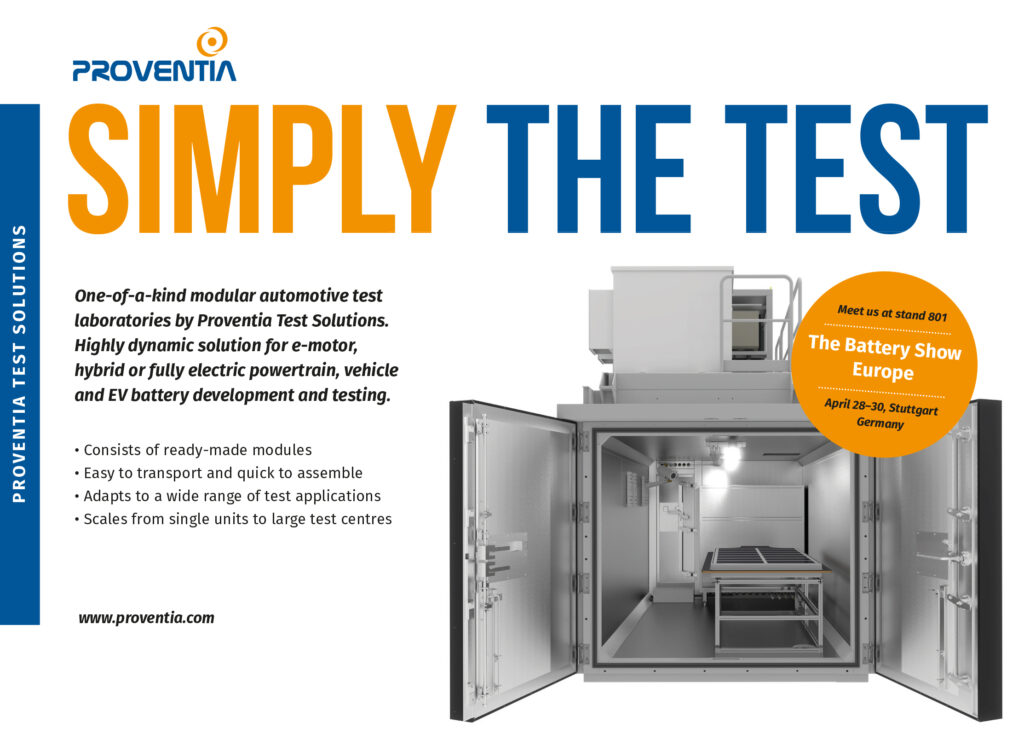 The Semiconductor and Device Division of Mitsubishi Electric US displayed several of its latest J1 series automotive power modules.

"The J1 series has been designed to be as lightweight, compact and powerdense as we could make it, using an integrated pin-fi n for direct liquid cooling, which enables water to be run over it rather than having to go through a grease interface like discrete devices or a traditional base plate module," said Adam Falcsik.

"The J1A 650 V devices come in multiple current ratings, and we also have a larger package, the J1B, and a high-power J1, which has a 1000 A rating at 650 V and a 600 A rating at 1200 V. This is one of the highest power ratings you can get in a single module for the automotive market."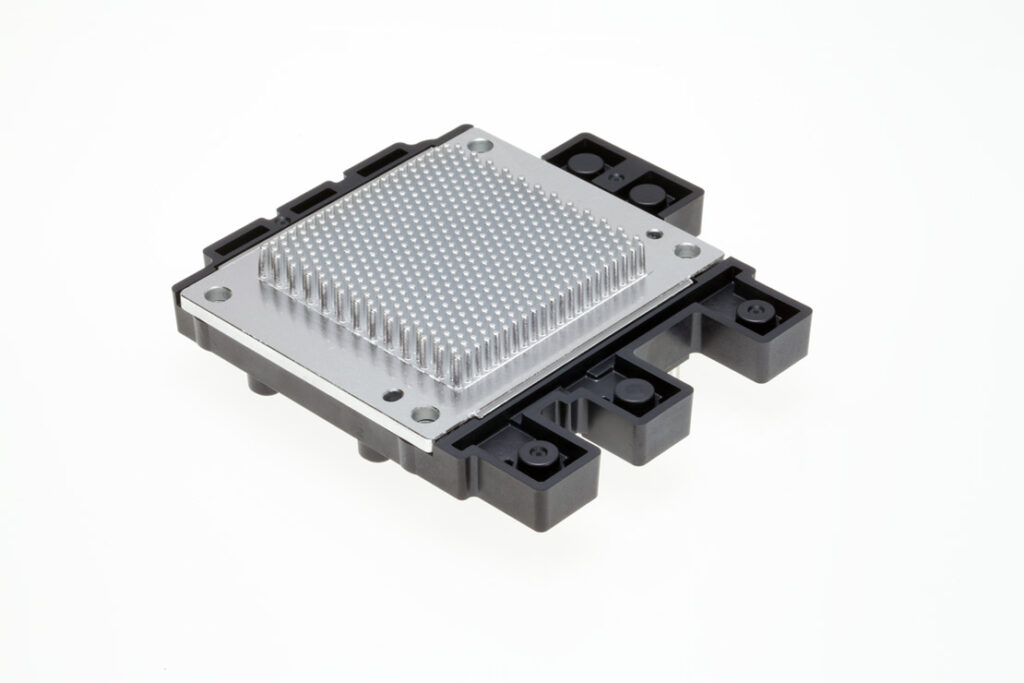 The J1 modules can be used in applications requiring switching as high as 820 V DC, handling power outputs upwards of 250 kW per module. They are designed in particular to be the core piece for traction inverters, and take advantage of Mitsubishi Electric's seventh-generation IGBT chip technology, with six switching elements per unit. They also include on-chip temperature and current sensors for robust power module protection.

Inmotion displayed a number of its customised electric drivetrains, including its GSM series generators, which are targeted at hybridised vehicles that have traditionally relied on fuel powertrains.

The GSM solution is a directly driven electric motor/generator that mounts on the front of an engine's crankshaft, and the version on display had a hydraulic pump mounted on the rear.

"The end-user wanted a GSM module that had been designed to use an electric motor for an SAE Level 5 vehicle – they would use the generator to provide power for an electric drivetrain for the vehicle, and for the hydraulic pumps," commented Michael Labarre.

"This particular kind of design is well-suited to something like a forklift or excavator – something that needs a hydraulically powered element while also having a generator module for charging a battery pack and also potentially driving the traction too.

"A lot of industrial customers need an intermediate solution between pure ICE and full-electric power. Custom hybridised solutions enable range extension and multiple different operating modes to that end, especially when we install a clutch in between."

The standard GSM motor/generator is a permanent magnet synchronous AC system, typically designed to produce between 14 and 24 kW of continuous power at 2800 rpm, with input voltages ranging between 24 and 80 V. It has energy efficiency of up to 94.7% and delivers torque levels up to 230 Nm.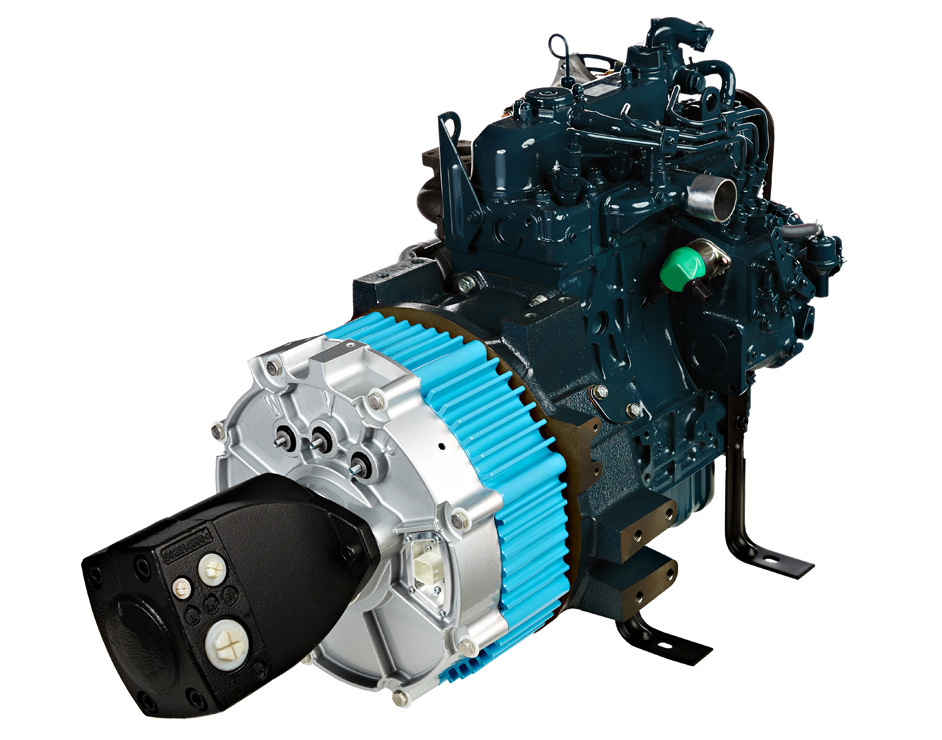 Henkel debuted its newest thermal gap filler material for electrical insulation and heat transfer in automotive batteries, the Bergquist Gap Filler TGF 3010APS. It is a two-component (1:1 ratio), siliconefree material with a thermal conductivity of 3.0 W/m-K.

It can be dispensed at 40 cc/s between temperatures of -40 C and +80 C, and cures at room temperature (remaining in its gel form for roughly four hours after application, and reaching a full cure typically after 24 hours). It weighs 3 g/cc before and after curing. Once cured, it has a dielectric strength of 14,000 V/mm in addition to its thermal conductivity.

SBS Drivetec (part of the Burger Group of companies) showcased its newest actuator systems aimed at applications in hybrid vehicles. The company's various series of smart actuators are designed for purposes such as controlling valves responsible for recycling exhaust heat, operating coolant pumps and modulating other gas and fluid flows.

"We also manufacture the actuators for controlling acoustic exhaust valves, which are found in the tailpipes of a number of passenger vehicles such as the BMW-X platform, Ford Mustang, Corvette and many others," said Vlad Maharea.

"Our line of smart actuators incorporate PCBs with programmable software, so they can be programmed to read sensor data inputs and engage in behaviours such as opening a valve to a certain position for a given time interval, closing at a certain speed for a selected stretch of time, and others too."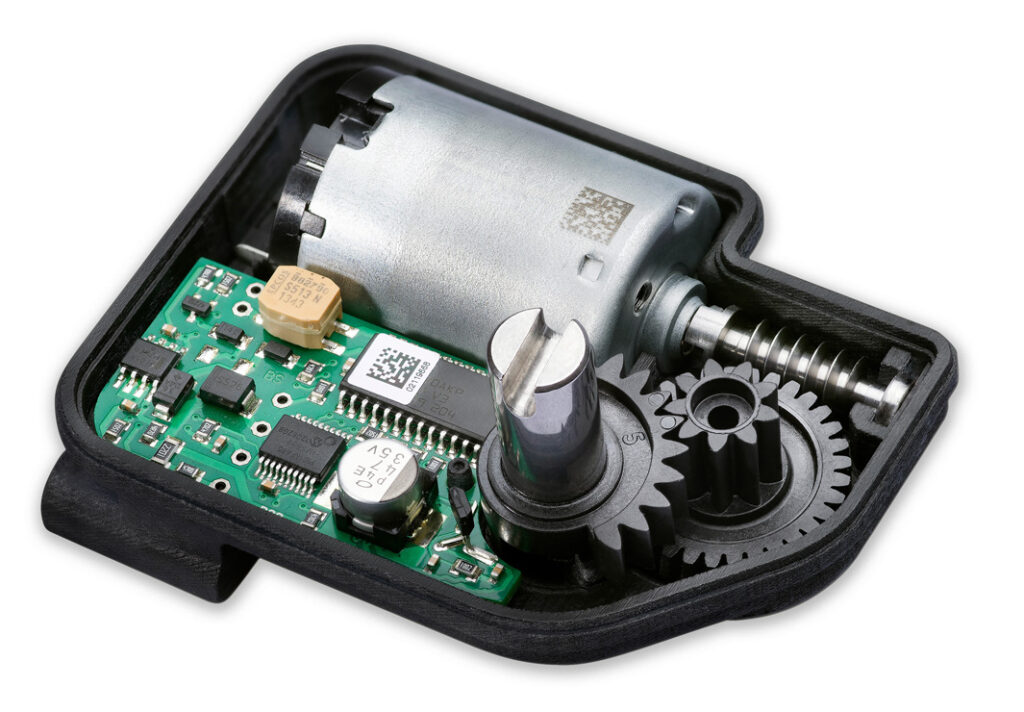 SBS Drivetec's actuators use plastic gears that are designed and built inhouse to meet targets on weight and precision, and can be manufactured for a range of different sizes and tolerances (owing to the company's experience in constructing for very small flow valve applications).

"We also create our own PCBs in-house, and use our own injection moulding machines for producing our gears, housings and covers, which also helps us to quickly prototype and iterate new custom designs."

Inventus Power debuted its new TRXion and U1-PWR lithium-ion battery packs, which are designed to replace lead-acid batteries.

"Our current U1LiFe battery has been a successful standard product for us for many years in the medical and industrial cart markets, so now we are looking to scale that offering into new markets, including light EVs and vehicles across applications such as materials handling and professional cleaning," said Robert Zielke.

"We have therefore developed a new modular battery series with a much more capable BMS that is better geared towards the needs of motive applications.

"The U1-PWR series is available in 12 and 24 V versions, while the TRXion series is available in 24 and 48 V variants. The U1-PWR modules can be connected in parallel to achieve 36 or 48 V and up to 5 kW in capacity."

The TRX-ion packs can also be connected and scaled up to 30 kWh, and are available with either lithium iron phosphate or nickel cobalt aluminium cell chemistries. They can communicate over J1939 or CANopen protocols and weigh about 18-23 kg each. The 24 V TRX-ion provides 4000 cycles over its lifetime, while the 48 V version has a 2000-cycle lifespan.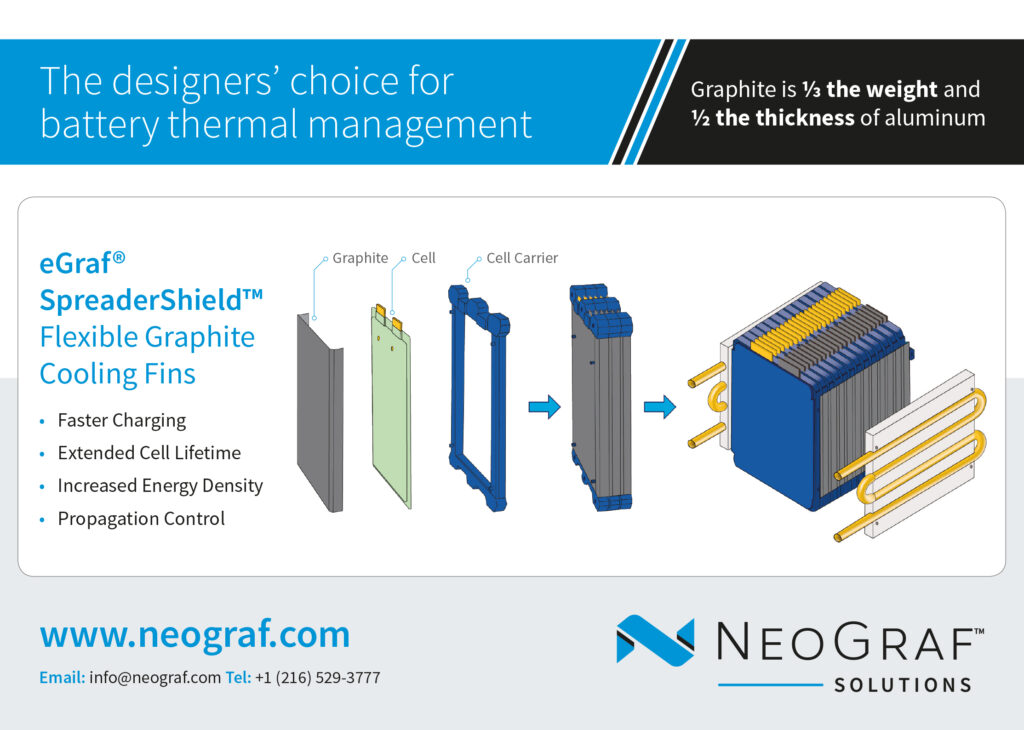 The company expects both series to enter full production later this year.

Potenza Technology attended the show to promote its fifth-generation Potenza BMS, developed through a collaborative r&d programme that included Jaguar, JCB and Alexander Dennis as partners.

"We had a wide range of cross-sector requirements between very different kinds of EVs, so we looked to develop a BMS which would address all of them, and also be made available as a certified automotive product, capable of both 12 and 24 V operation," said Dr Paul Faithfull.

"We've also sought to institute as many safety features as possible. For example, we have eight levels of degraded performance, starting with warning signals through to automated opening of contactors."

The BMS is developed to ISO 26262 ASIL-C standards, and tested to LV124/ FMC1278. It allows customers to install their own non-ASIL software into the Simulink environment used by Potenza without affecting the company's ISO 26262 layer of software protections for safety and integrity.

A high-voltage module provides HV measurements for detecting failures in contactors and fuses, as well as isolation measurement. Modularity is provided by local module control units, each of which can measure up to 12 cell voltages, 12 temperatures, and can also provide passive cell balancing.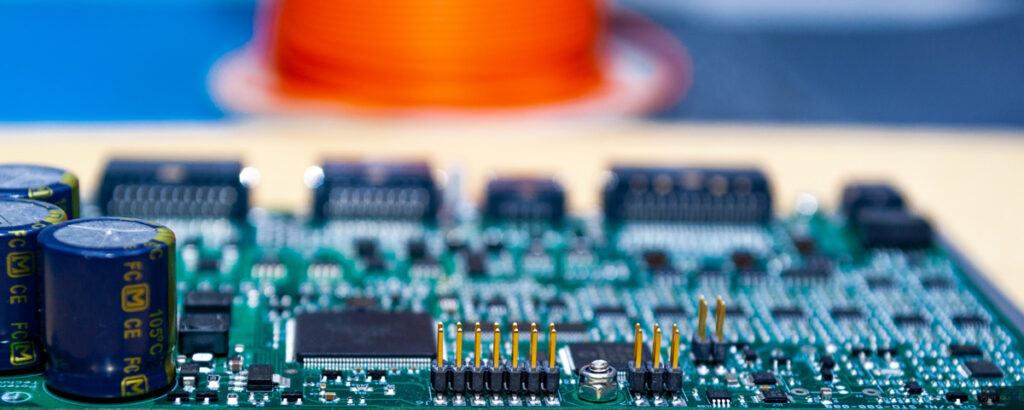 TDK Corporation presented a variety of its latest systems, including its EPCOS B41689 and B41789 aluminium electrolytic capacitors.

The company particularly recommends these capacitors for 48 V inverters used with combinations of 12 and 48 V batteries in hybrid automotive powertrains. They can be operated up to 150 C, and have an expected lifespan of up to 10,000 hours if kept in conditions no hotter than 125 C.

They are enclosed in aluminium, with a PET insulation sleeve, and the packaging also features axial leads and a soldering 'star' for easier mounting on a PCB or welding to a bus bar.

TDK also showcased its NTCRP thermistors, which are made with a glassencapsulated radial lead in a polyphenyl sulphide resin case, and can operate at up to 200 C (or down to -40 C).

They are particularly suited to detecting temperatures of stator coils in the traction motors of EVs and HEVs, and the company offers different connectors, crimp terminals and strips for connecting the wire tip.

Additional customisation for the NTCRP includes manufacturing it with a wire length from 150 to 300 mm, with a wire tip measuring 2-4 mm and a diameter of 2.7-4.8 mm.

ONLINE PARTNERS