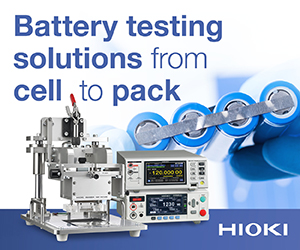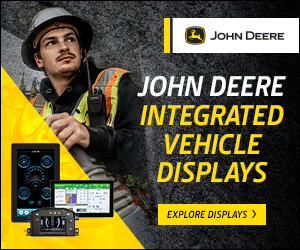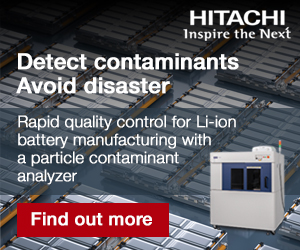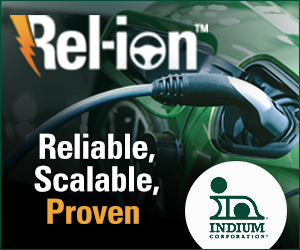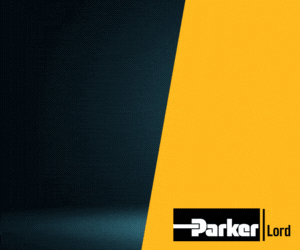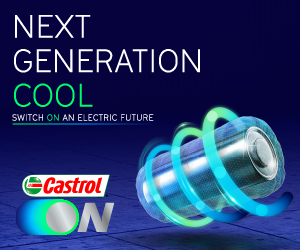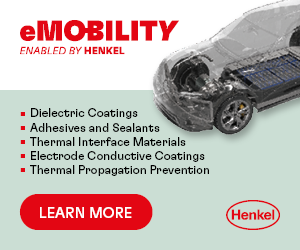 Teams builder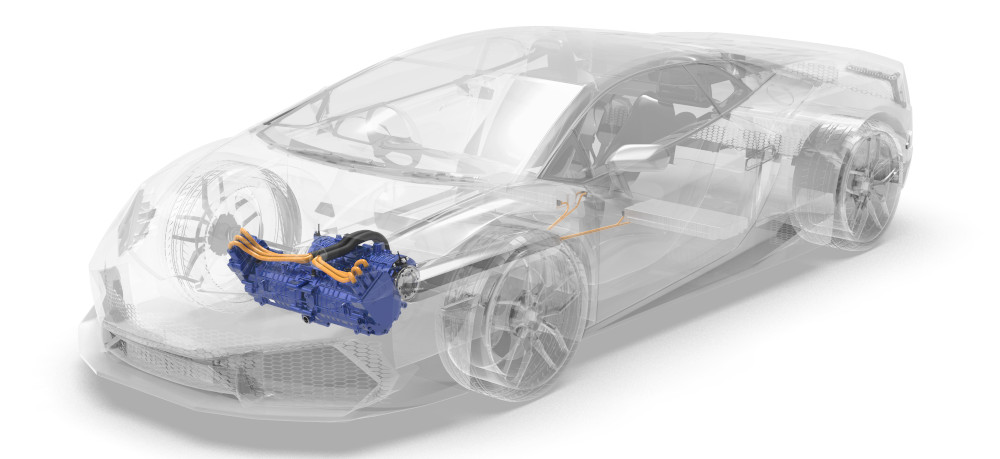 Dana Incorporated's global VP of light vehicle electrification explains how he merges the company's engineers' skills into effective units. Rory Jackson reports
Over the past 5 years, US auto parts maker Dana Incorporated has undergone a dramatic transformation since it entered the e-mobility market. Its acquisition and integration of companies such as TM4 and Pi Innovo, combined with internal development of skills critical to electric powertrain engineering, have resulted in it accumulating a portfolio of OEM customers.
Moulding different teams with a myriad of scientific disciplines and cultures into a cohesive entity might seem a daunting task, but that is what Giulio Ornella has achieved since he joined Dana in 2012 as he has risen up through the company until becoming vice-president of global engineering for light vehicle electrification in June 2021.
Pulling together unfamiliar sets of hardware and jumping between engineering disciplines to achieve project targets was something he had become accustomed to by the time he moved to the US. He recounts that in his early childhood, in northern Italy, he was fascinated with computers (still a new consumer technology in the 1980s), and began programming at the age of 9 on his first PC.
"I went on to study Computer Science and Electronics at the University of Padova, so it might seem odd that I've been far more deeply involved with automotive engineering for over 15 years now," he says. "But the truth is I've always loved discovering new technologies, and watching how they evolve and shape the products of different industries.
"So, by the end of my degree I'd already done a lot of training and consulting work, and I decided to move into automotive engineering simply because I felt I'd become a little too comfortable in computer sciences and wanted new challenges. Now though, in e-mobility, I'm incredibly lucky because I still get to stay on top of software developments and leverage them across r&d for new EV powertrain technologies, from design and simulation to analytics and management of test data."
His desire to try new things and tackle new engineering projects guided him through several of Italy's top scientific educational establishments, and he has played possibly the biggest role in enabling Dana to grow and advance from its position as a newcomer in the EV space to becoming a world leader in electric powertrain manufacturing.
While at university he wrote a thesis on automatic image recognition, which prompted one of his professors to recommend him to Carraro, one of Italy's leading automotive and off-road vehicle and parts makers. Carraro hired him before his graduation as an electronic controls engineer in 2006 to work on its automatic transmissions control systems, eventually making him systems integration and hybrid/electric technology leader in 2010 to serve its burgeoning EV and HEV customer base.
"As well as learning how to work within a small, unstructured team, that led me to my first work on electrified powertrains in 2006," he says. "Materials handling and other vocational vehicles were already at that time deep into such technologies, and Carraro had just bought Elettronica Santerno, an inverter company.
"That work involved several years of concept and design work investigating how an electric motor, inverter and gearbox could be integrated and made to work efficiently together in something like a forklift truck. But my work portfolio was broad enough that I also spent two-and-a-half years as a resident engineer with Ferrari.
"On top of developing the software for managing the clutches in the Ferrari 4RM power transfer unit, manufactured by Carraro and fitted on Ferrari's FF and GTC4Lusso cars, I got to see first-hand how fast and hard Ferrari's engineers work. They work passionately around the clock, and that same passion, determination and resilience is something I've sought to bring to each Dana company I've overseen."

Dana Mechatronics
Soon into the start of his career at Dana, Ornella was asked to form a team to spearhead a new kind of low-emissions powertrain: a hydraulic hybrid that used accumulators for energy storage as opposed to batteries, which were far more expensive at the time.
"That seemed viable for off-road but also for light vehicles – in fact Peugeot also developed hydraulic-hybrid powertrain prototypes for a time [the HybridAir technology]," he says. "Soon after though, we saw how battery advances were accelerating, and decided to spin off a dedicated r&d team to generate electric and mechatronics-enhanced powertrain technologies in-house.
"I led that effort, and in 2014 created what is now the Dana Mechatronics Tech Center [located at the Mechatronics Innovation Park in Rovereto, Italy] to innovate among other SMEs and spin-outs, in a nimble environment away from the many layers of approvals, processes and communications that large firms often have to go through.
"From there, we created multi-year technology r&d programmes aimed at bringing together innovations in electronics, mechatronics and software into traditional automotive mechanics, with a broad remit to understand everything necessary for the new age of EV engineering.
"Our day-to-day work would involve starting, checking and sometimes tweaking multiple experiments – for example, trialling new smart sensors to better understand the quality of the oil on a mechanical component, testing how a new kind of axle would deform during specific driving conditions or leveraging cameras, radars and AI-enabled software to improve vehicle safety by providing novel advanced driver assistance.
"Obviously, electrification was a big topic, and with that team we created the very first Dana smart e-axle for specialty off-road applications."
The competencies gained from this, combined with the rapid pace with which Dana acquired new companies from 2017 onwards, pulled Ornella away from being general manager at the mechatronics centre in order to better understand and integrate the technologies and skills in each acquisition in the group.
For instance, Brevini was acquired in early 2017, and Ornella was asked to determine where its hydraulics, sensors and electronics fitted best into the group's strategic move towards e-mobility. Subsequent acquisitions (and anticipated future gains) in inverters, electric motors, electronics and software prompted Dana's executives to ask Ornella in 2018 to move to Ohio as a director and decide the future of the company's electrification core engineering architecture.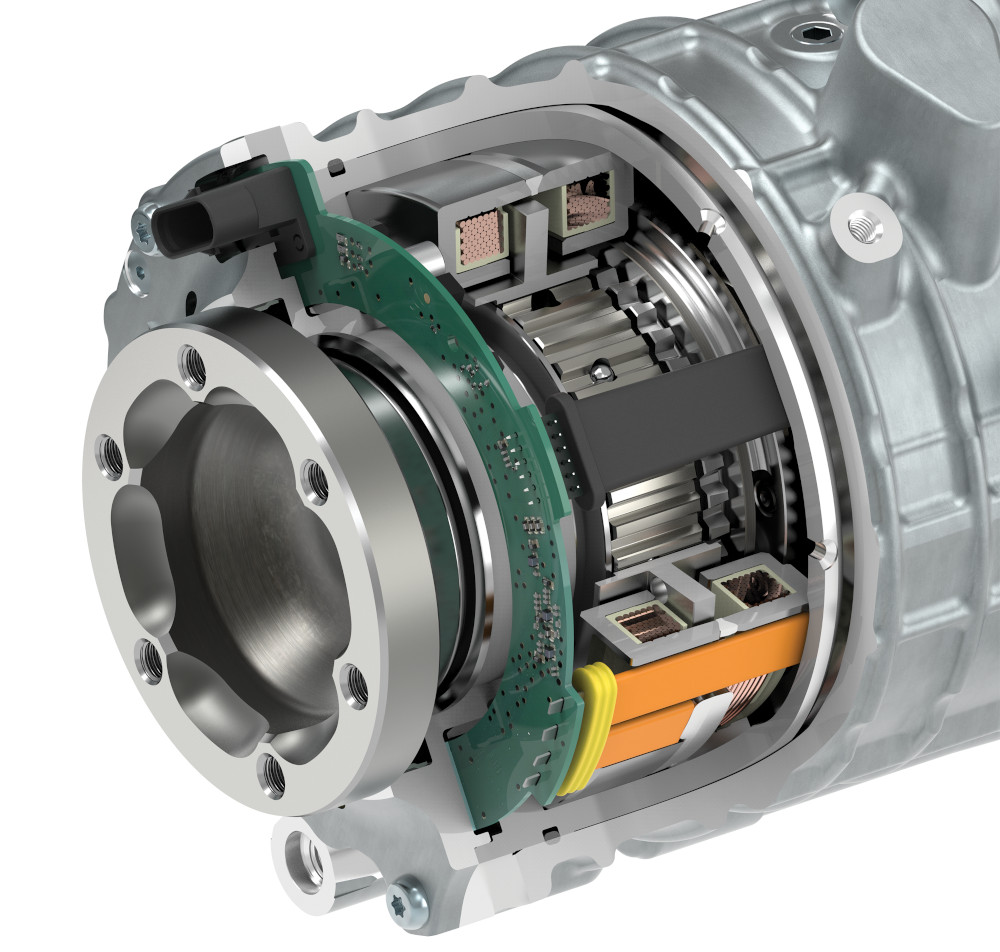 Frontiers of e-mobility
These days, as vice president of global engineering, Ornella has worked to merge the different competencies needed for robust, well-integrated electric powertrains, from computer sciences and electrical engineering to design and programming of motors and inverters, much as he had done 15 years earlier at Carraro.
"Once again I'm in discussions with Ferrari, which has become our customer at Dana through the 2019 acquisition of Oerlikon Drive Systems," he says. "As one example of the work we do for them, we've put powertrain components into production for the SF90 Stradale, which is perhaps the most technologically advanced car in Ferrari's portfolio."
The SF90 Stradale is a PHEV sportscar featuring three e-motors that produce a combined 217 bhp (162 kW), with a maximum power output of 735 kW when the car runs on its electric motors and its V8 3990 cc engine in combination. It also carries a 7.9 kWh lithium-ion battery pack that enables 26 km of range between recharges from either the engine or charging stations.
"In fact, this project and the architecture of the PHEV at the heart of it follow closely what I worked on at Ferrari 15 years ago. The SF90 Stradale is four-wheel drive, but unlike the mechanical 4WD I worked on for the Ferrari FF, the SF90 is a fully-electric 4WD system," Ornella says.
"It's been a major challenge for the team to get it right, having two forward-wheel drive e-motors [with the motor on the transmission being provided by another company] spinning at 25,000 rpm, and innovations such as the electro-mechanical actuator, which allows dynamic connection and disconnection of the e-motors from the wheels in certain driving conditions to optimise efficiency and performance. But now all those technologies are really nicely integrated, and they're inspiring new innovations in our other EV projects, creating other technologies you won't find on mainstream EV platforms."
These days, Ornella leads Dana's work on customising e-powertrain solutions for various major OEMs who are aiming to use electric and hybrid powertrains in their next-generation vehicles. "We are now developing the next generation of hybrid dual-clutch transmissions for high-performance cars, as well as other mainstream technologies such as single,- multi-speed and multi-motor independent and rigid e-axles from 100 to over 500 kW power," he says.
Those projects are by no means limited to high-performance cars. For customers such as Ford and GM, Ornella directs Dana's r&d in designing and integrating e-motors and inverters for their heavy-duty drivetrains.
"Advances in e-mobility engineering don't require that you start with a blank sheet," he says. "Optimal powertrains for, says, pick-up trucks can be made through a logical rethink of our past solutions for such platforms, with smart additions of new electrified 'content'.
"Obviously it's not a simple task; the interactions between motors, inverters, software and mechanical components are complex, and they can have severe consequences on cost, reliability, NVH and packaging.
"That last factor is especially critical because a traditional axle is way, way slimmer than an e-axle that incorporates a motor and inverter. That presents often frustrating challenges with how you're supposed to integrate it into an EV chassis when you already know so much space is going to be taken up by battery packs."
In May this year, the efforts of Ornella's team were showcased at the City-I tech show, with electrified rigid-beam axle products such as the Spicer Electrified eS4500r on display. This is a modular, scalable zero-emissions propulsion solution for electric pick-up truck conversions or new builds, as well as light utility vehicles from other OEMs.
"On top of names such as Ford and GM, we've just been awarded a very large programme with a premium OEM – its identity can't be published yet, but it's one of the first high-volume light vehicle business contracts in our company's history for a high-performance, fully integrated electric motor/inverter drive package," Ornella says. "We've done small volumes of integrated drive systems for Ferrari and others, but this will probably be for more than $1 billion worth of drive units over the lifetime of the partnership.
"As well as investing in our manufacturing facilities, it'll be critical to keep assessing our competencies in motor design, inverter design, motor control software and so on, while also taking each project stage as an opportunity to learn. The scientific disciplines comprising e-mobility are hugely diverse, and Dana plans to stay on top of all of these."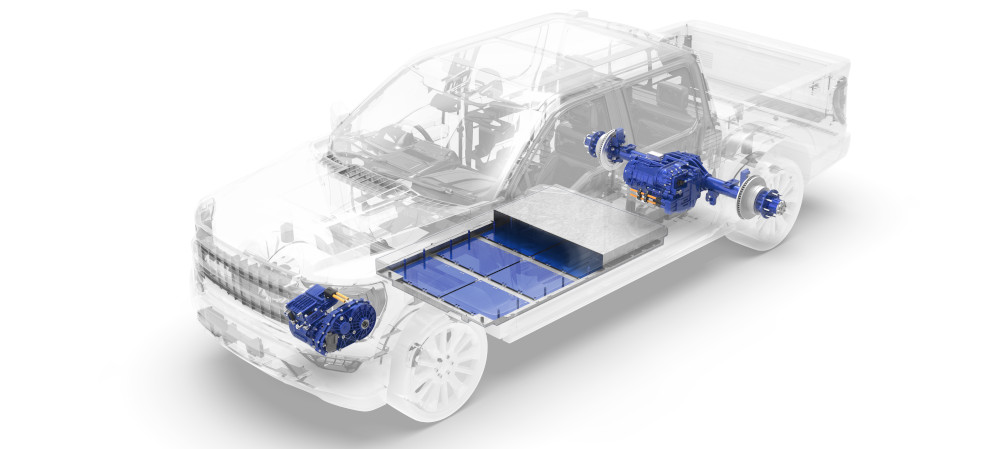 Future directions
As Ornella also monitors closely how new technologies are being leveraged across the ever-evolving world of e-mobility, he sees considerable scope for enhancing key parts of Dana's r&d processes.
"For instance, I see a whole untapped world for us in how engineers are using AI in product development," he explains. "Teams can now use AI to produce prototypes through simulations and modelling that operate, behave and even fail inside their virtual environments in ways that are closer to how they'd do so in reality.
"And I'm not the only one who has seen the value in this. More and more of our customers are now asking us that the first 'prototype' we deliver to them should be not a physical vehicle but a digital twin. The main reason is that receiving a virtual model closely representative of the physical product which they can run simulations and analyses on will help them achieve faster development processes of new EVs, as well as lower costs relative to focusing on physical iterations."
Enthusiasm for digital twinning is growing especially quickly among Dana's larger OEM customers, as the new wave of small and agile start-ups across the EV manufacturing space is rapidly bringing all-new electric and hybrid vehicle models to market that are energy-efficient, safe, enjoyable to drive and not too pricey. Technologies that can bring down development costs and lead times are therefore hugely valuable to many of the traditional automotive giants that otherwise cannot match the SMEs for r&d agility.
In addition to being less costly to develop, deliver, and test, Ornella also notes that digital models can be more rapidly refined and iterated than their physical counterparts through AI data analytics, the algorithms for which will naturally accumulate greater accuracy and new forms of analysis over time (which cannot be lost as skilled specialists inevitably can).
"AI is also of course used heavily in developing autonomous driving technologies, and while that's not likely to be part of our product portfolio any time soon, the fact remains that many of our solutions are used in autonomous vehicles, so we need to understand how we could better customise our technologies to fit that market," he adds.
"I'm 100% sure that AI will be used more and more in day-to-day work at Dana over the next few years. We're already using it to extract critical samples and actionable information from the terabytes and more of virtual data we generate each week, and new lessons are being learned each time. I really believe we're just scratching the surface of what AI could enable for EV engineering."
And while mastering electrification is key for Dana's long-term strategy, Ornella is also pushing his company to maintain focus on sustainability – that is, investigating materials and supply chains that could be leveraged in its electric powertrain systems to reduce the emissions over their lifespan, from mining through to construction, repair and end-of-life recycling. He anticipates this bringing numerous fruitful results not only in future motor and inverter systems but also in batteries and stationary charging infrastructure as Dana expands its product and competencies portfolio.
"In our view, the world is seeing its first generation of real e-mobility technologies right now, and we're not even at the apex of it yet," he says. "There will be several generations, and each one will bring new revolutions for dealing with cost, scalability and reliability."
Giulio Ornella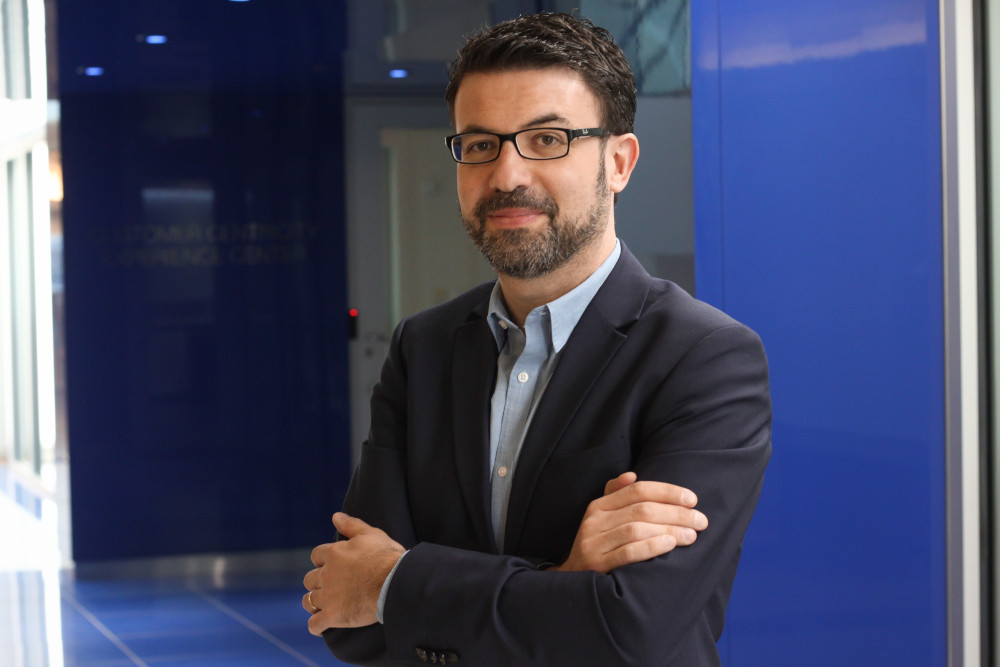 Giulio Ornella was born in Zoppola, Italy, and attended the Liceo Scientifico Ettore Majorana before studying at the Computer Science and Electronics Engineering department at the University of Padova. He later specialised in management, gaining an executive MBA from the Stogea Business School in Bologna in 2012 and a certificate in Global Management from INSEAD in Paris in 2018.
Before completing his degree, he took on duties as an instructor and consultant for IM Technologies and then as an IT and network manager for the National Association for SMEs & Crafts. His thesis on automatic image recognition processes led to his being hired by Carraro as an electronic controls engineer before he graduated in 2005.
In 2012, after two years as system integration and hybrid/electric technology leader at Carraro, he moved to Dana where he led its r&d into new mobility technologies from Trento, Italy. He was promoted to director for global advanced technologies and innovation in 2018, which saw him move to Ohio where he was later promoted to senior director of global mechatronics and electrification engineering in 2020, and then to the position of vice-president for global engineering, light vehicle electrification, a position he still holds.
ONLINE PARTNERS