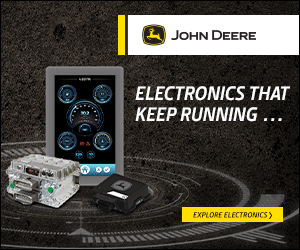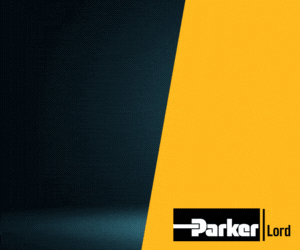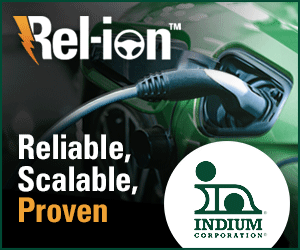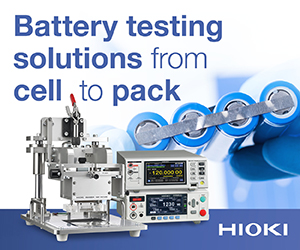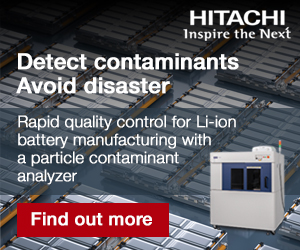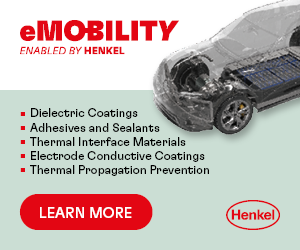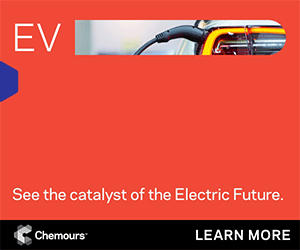 Standard of driving

Rob Coppinger reports on Alpha Motor Corporation's digital route to creating a more efficient range of EVs for the global market
Alpha Motor Corporation's latest vehicle, the Saga sedan, is building on the technical standardisation the company is applying across its range of vehicles. Announced in November last year, the Saga is continuing and expanding on the company's Ace Coupe, with an additional emphasis on interior space.
The 4.7 m-long, 1.91 m-wide Saga will carry five passengers and have 396 litres (14 cu ft) of storage space with a wide-format display for the driver. It is planned to have a range of more than 482 km (300 miles) as 250 miles covers 92% of a typical customer's annual driving needs, with home charging, according to Alpha.
Also, it will weigh 1905 kg (4200 lb) and come in two drive versions, rear wheel and all-wheel, with an expected acceleration of 0-60 mph in 6 seconds. Its wheel diameters will range from 16 to 18 in.
Alpha's passenger vehicle range will have two-wheel drive, with forward and rear-wheel drive options, and all-wheel drive. For light-duty vehicles and select compact vehicles there will be RWD and four-wheel drive options.
The two-wheel models have a single motor while the all-wheel version uses dual motors. A single motor for RWD is planned for the base models, while performance variants will get a dual motor as they will be all-wheel drive.
The standard RWD vehicle is planned to be powered by a 135-150 kW electric motor, while the all-wheel-drive system will have a combined 270-350 kW power output. For the dual-motor models, a multi-speed gearbox is under consideration.
The vehicles will recoup energy using motor regeneration, with the level of regeneration being under user control according to the driver's preferences and road conditions.
Alpha also plans to equip the vehicles, including its Wolf electric truck series, with a single-speed transmission and a gear ratio of about 9:1. A single-speed transmission has been deemed sufficient for the needs of the vehicles to reach their top speed, and the company believes that a gear ratio of 9:1 to 9:5 is sufficient for the driving performance that customers will want.
The vehicle platforms will have modular compatibility, being configured to support the standardisation of structures and components. That means all the vehicles are built around one of two platforms: utility and passenger. The utility platform is for the truck and planned SUVs. The passenger platform is for the Saga, Ace Coupe and other planned crossover models.
Each platform also will have a common architecture and power configuration as well. This standardisation is also expected to cut development time and costs significantly.
The company intends eventually to have a line of vehicles for different markets, encompassing additional functionality for its utility, sport and what it calls "adventure" models.
Alpha uses what it calls a "zero base design to cost process" to develop its vehicles. It is used to achieve lean manufacturing of the vehicles, which means simplifying the vehicle architecture and systems to reduce their industrialisation footprint. To optimise vehicle architecture the vehicle regulatory compliance, customer requirements, manufacturing feasibility, driving performance and the servicing and maintenance requirements are taken into consideration.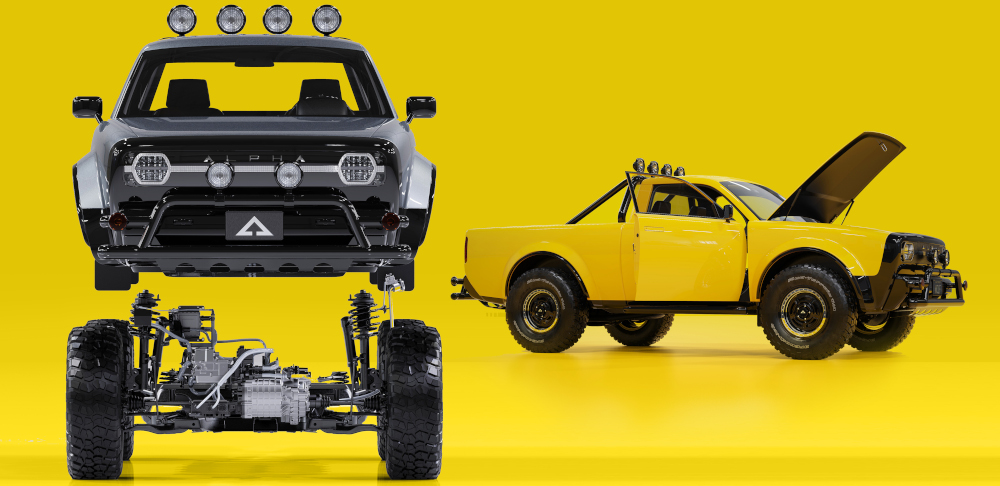 The use of virtual models for developing the vehicle architecture, material composition and manufacturing methodologies are very important for this. The models also allow for a more efficient method of improving the vehicles.
Overall, the objective is cost optimisation, which is derived from detailed analysis and feasibility studies of the standardised vehicles and their powertrain. Alpha says this begins with optimising the vehicle architecture, including the powertrain as well as the rest of components in the vehicle.
Virtual validation
The company also has a virtual validation process for the vehicles to streamline their physical assembly. The process focuses on the continuous improvement of the models' industrialisation to reduce energy consumption, conserve resources and minimise the environmental effects that would come from physical r&d.
With the models' industrialisation, the manufacturing methods will be optimised using what Alpha calls "computerised automotive processes". The virtual validation will also output tested data that can be used to inform the manufacturing processes. Alpha says these digital tools enable seamless navigation of a vehicle's complex systems and the successful construction of the entire vehicle before any metal is pressed.
One of those systems is the power control electronics. At a systems level, the company says the power control electronics will be the same in all its vehicles.
However, individual vehicle software settings will create differentiation and platform-specific optimisation. Depending on the vehicle classification by weight, the thermal management (as it pertains to energy density determined by battery capacity) will be designed to support the different models' driving performance.
The thermal management involves monitoring cell voltage, functional safety, battery architecture and battery state determination among other factors. A battery also needs to be isolated from heat and humidity to sustain its operation.
Alpha plans to equip its vehicles with lithium-ion batteries to achieve an average of 402 km from a fully charged battery pack across the vehicle line-up. The vehicles will be fully electric and are planned to be equipped with 75-85 kWh batteries and a target energy consumption range of 150 to 160 Wh/km.
The battery packs are planned to be composed of eight to 12 modules depending on cell energy density. The battery module locations are being organised into two categories for Alpha's platforms, utility and passenger.
Battery management
Utility vehicles are built to drive at an elevated ride height, whereas passenger vehicles are constructed with a lower centre of gravity. Because the battery is the heaviest component in the vehicle, its location determines the vehicle's centre of gravity.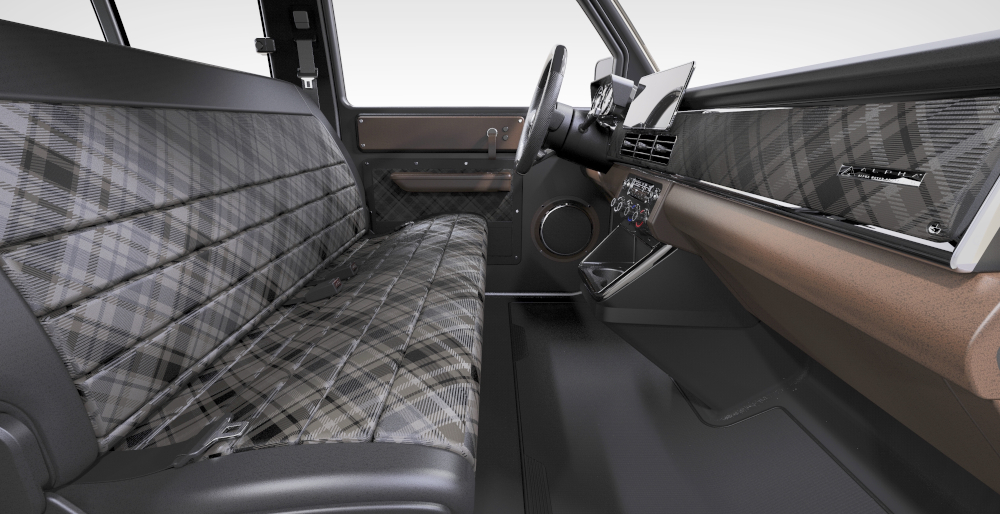 The battery's location is determined by factors such as the centre of gravity, weight distribution, interior volume and cargo capacity. The location can also deliver functional advantages in comparison to an IC-engined vehicle. At the moment, Alpha says, the optimal location for battery integration in a fully electric vehicle is between the front and rear axles, as defined by the wheelbase length.
The location of the cells within the battery pack is also linked to the spatial requirements for thermal management, which relates to the vehicle's driving performance targets. Other factors that contribute to the location and packing decisions are overall vehicle footprint and overall wheel diameter. This will also affect the driving experience where vehicles have different ride heights and ground clearances.
Optimal battery performance is achieved in temperatures from +15 to 35 C. Weather conditions above or below that are expected to influence the range and potentially reduce it.
The planned battery warranty is a minimum of 8 years or up to 160,934 km. The batteries will be recycled and repurposed for potentially 10 more years of use depending on the application. That is because, after 8 years, the batteries are estimated to retain up to 70% of their original capacity and are still useable.
For its Adventure series Alpha intends to deliver enhanced thermal management and driving performance for their off-road like performance. The enhancements are needed because the Adventure customer is expected to want to drive in temperatures below or above 15 C and 35 C, respectively. Alpha adds, "Portable external batteries are another potential solution for range extension."
For the DC-AC power arrangement for battery-to-motor power transfer, Alpha is integrating Californian company Auto Motive Power's AMP Energy Ecosystem and its energy management unit (EMU). The EMU has been designed to reduce the cost of vehicle power electronics and save space by reducing the component count.
Alpha says the EMU is 70% smaller than the "industry average", which is about 20 litres. This, it adds, reduces the overall weight of the vehicle and improves its range.
The EMU features an 11 kW onboard charger (OBC) and has a bidirectional capability. That means it can use the OBC as a vehicle-to-load or vehicle-to-grid (V2G) 3 kW DC-DC converter, or for DC fast charge, as well as power distribution for 12 V loads.
Alpha's vehicles are also planned to have full ISO 15118 compatibility. This is an international standard defining V2G comms interfaces for the bidirectional charging and discharging of vehicles.
Talking tough
Another level of communication is secure wireless vehicle diagnostics, which will operate at about 2.4 GHz with a bandwidth of 20 MHz. Alpha plans to give its vehicles' maintainers access to complete vehicle diagnostics via secure wireless technology, but the development of remote vehicle operation is not prioritised. It does not think the general consumer will be interested in remote vehicle operation and the additional purchase costs that come with it.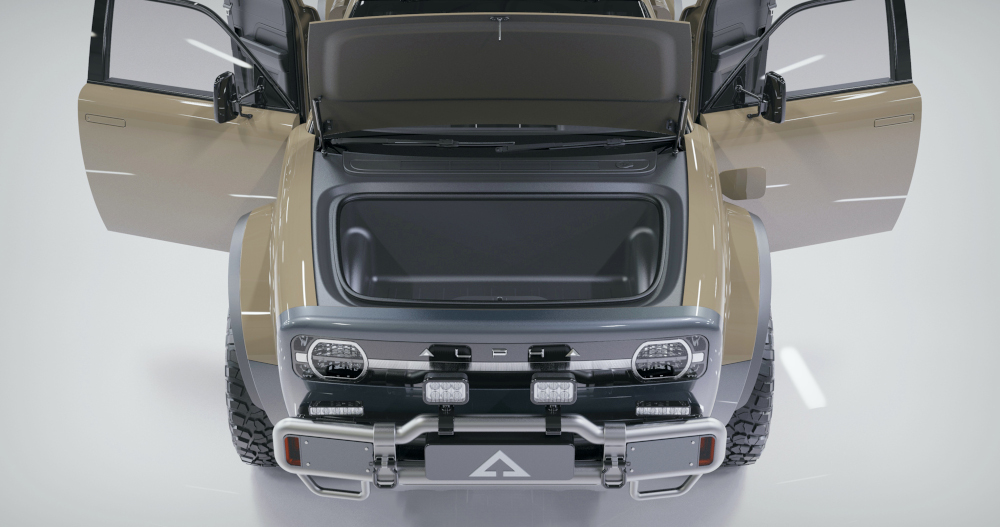 Alpha will however eventually evaluate remote vehicle operation for future adoption based on market feedback; its vehicles will have an advance driver assistance system (ADAS) though. This will provide cross-traffic alerts, blind-spot indications, parking assist, adaptive cruise control, lane departure warning, lane-keeping assist, autonomous emergency braking and forward collision warning.
Customers will also be offered remote keyless entry, USB connectivity, Bluetooth and an auxiliary socket. Other interior options will include push motor start, power windows, heated seats, heated steering wheel, air conditioning, electric heated mirrors, an audio system, steering wheel-integrated controls, a speed limiter and an adjustable steering wheel.
The ECU, from AMP, that will control these elements will be uniform across the Alpha range. It will be embedded in the electrical, electronic vehicle architecture that controls such components.
Alpha's vehicles are also planned to have a common active liquid cooling system consisting of two cooling loops. The secondary loop is for managing the interior environment, while the primary loop will regulate temperature variations between the battery and the external environment.
For example, in an indirect liquid-cooled battery management system, refrigerants inside insulated tubes flow through channels in a cold plate to provide cooling to the battery packs. The fluid will expel heat to maintain battery temperature in the 15-35 C range to maximise battery life.
Charge accounts
Fully charging the battery at home, Alpha estimates it would take 2 days using a regular wall outlet. Alpha's cars are planned to come with a 6 m-long 110 V NEMA 5-15 charging cable, which will allow about 3.2-6.4 km of range per hour of charge.
For public charging, the Wolf truck can be charged at an estimated 16-32 km of range per hour of charging using a standard Level 2 charger. In the US, Level 2 charging stations are becoming more widely available, and are typically installed near places such as retail stores and restaurants.
Alpha's vehicles are also intended to allow DC fast charging, using a combo charging adapter. Level 3 DC fast charging is projected to charge up to 80% of battery capacity in 30 minutes to an hour. The company says it plans to equip its vehicles with standard charging solutions across its product line and which are compatible with the various global AC/DC charging solutions available.
In May this year, Alpha announced that it had entered into a memorandum of understanding with Detroit-based UHI Group, which provides prototype and low-volume stampings. Specifically, UHI will manufacture and validate Alpha's production-ready vehicles, which will lead to serial production.
Alpha has already built a prototype of the Wolf, and it now serves as the foundation for its other vehicles including the Wolf+ Extended Cabin Truck and the SuperWolf Dual Cabin Truck.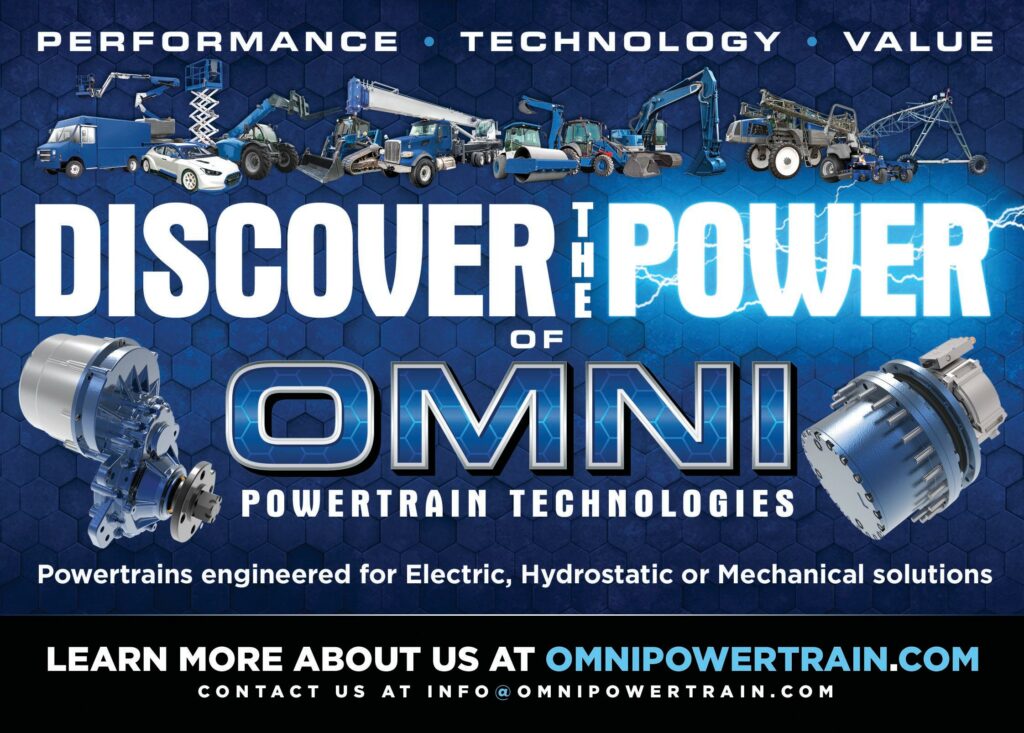 Serial production
Alpha says the average timeline to reach serial production ranges from 3 to 5 years, depending on the complexity of the production vehicle and the industrialisation programme. It is selling the Wolf pick-up first because of market demand for this type of model, and there are a number of electric truck models in the US already on offer.
The Wolf has a body-on-frame construction, measures 4.8 m long and 1.99 m wide, and accommodates two passengers; the wheelbase is 2.7 m. The truck bed measures 1.82 m, which allows the vehicle to fit in a standard single-car garage, and provides 1.22 m3 of storage.
With a range of at least 250 miles and potentially more than 275 miles, the Wolf can reach 60 mph in 6.2 seconds and has a towing capacity of 1360 kg. It has CCS DC fast charging and comes in dual-motor four-wheel-drive or rear-wheel single-motor versions. It has drum brakes, electronic power steering, ADAS and independent front suspension.
Like the other models, it has a wide-format touch screen display, digital displays for the driver and Bluetooth connectivity. Alpha's range of vehicles will have variations in their touch screens according to the ergonomics, but standardisation will exist here as well by having a unified user interface through software.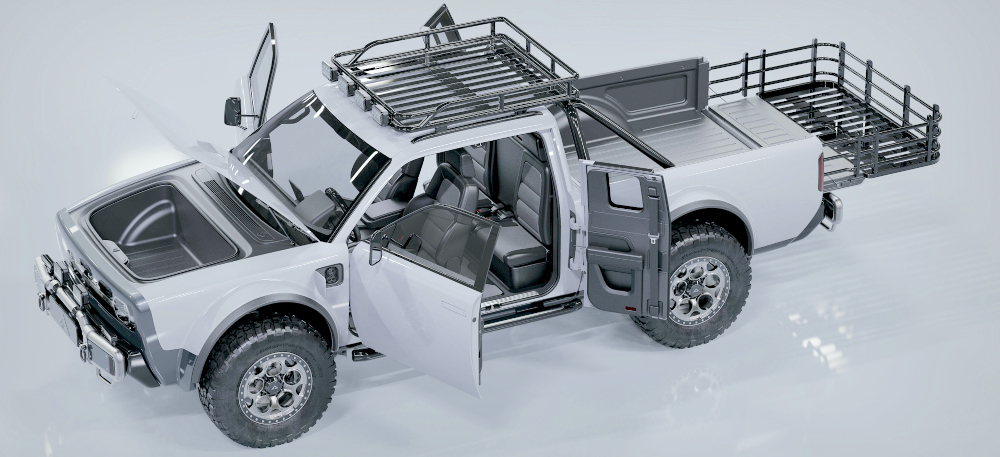 The features the driver will have access to are driver assistance, external and in-vehicle lighting, power and performance diagnostics, navigation, multimedia, interior climate, comms, safety and hazard diagnostics, overall vehicle information and vehicle diagnostics, and onboard systems settings. Bluetooth device connectivity and pairing is also planned.
Alpha has what it call an "industrialisation group", that leads the process of product development and commercialisation. The group consists of teams that focus on body-on-frame architecture, unibody architecture, vehicle components, energy solutions and advanced innovation and digitalisation
American revolution
In April this year, Alpha announced a mass vehicle production initiative with Hinduja Tech (HT) in India, the aim being to make its EVs accessible worldwide. India drives on the left, so Alpha is analysing the potential demand for right-hand-drive vehicles.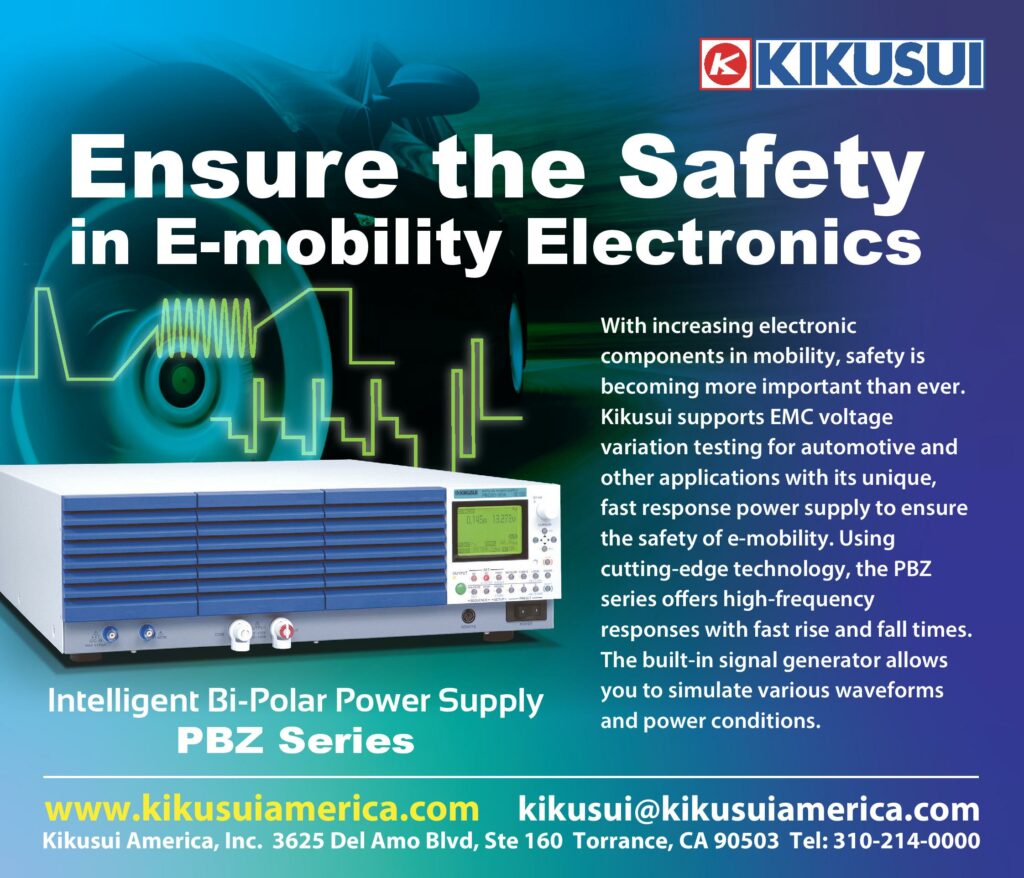 The scope of Alpha's cooperation with HT includes the development and production of EVs, post-production support, and joint r&d of other mobility projects. Alpha is taking expressions of interest in reservations for its vehicles, although it has not yet started serial production.
Interested parties who have completed a website form to place a reservation will be contacted to complete the pre-order process. Delivery of vehicles will follow in sequential order, beginning with the first completed vehicle purchase.
Alpha has not ruled out developing other vehicles. Standardisation is key to its approach to delivering its vehicles to market. The use of virtual models and the outsourcing of the validation of the factory production versions is also expected to deliver efficiencies in concert with the technical standardisation the company is applying across its range.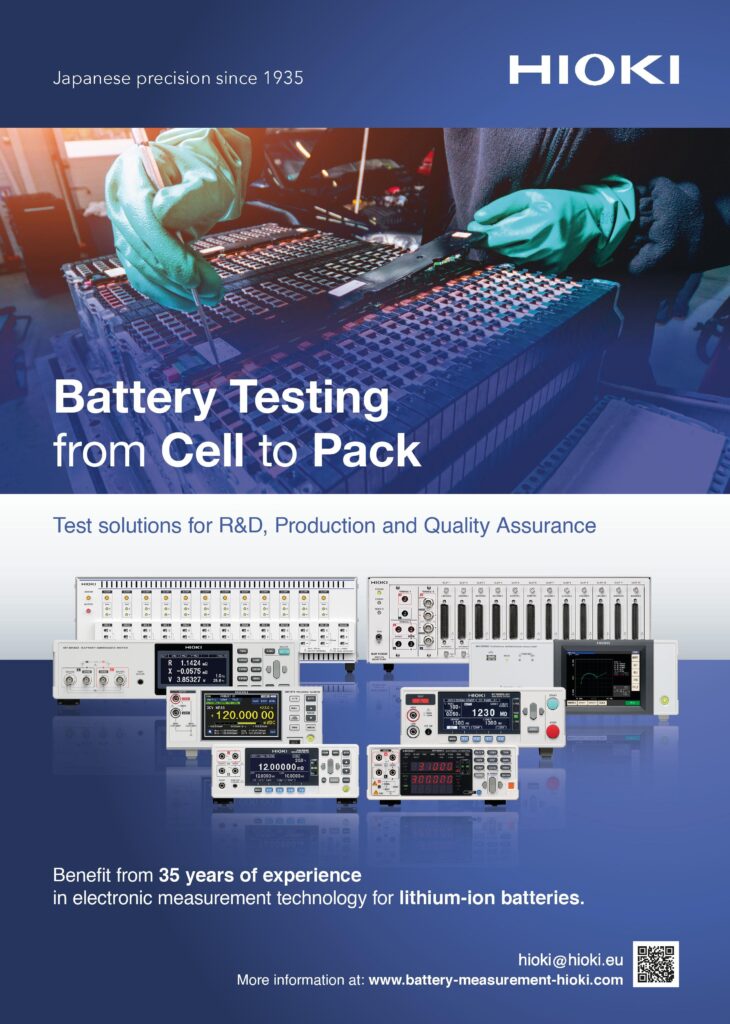 ONLINE PARTNERS