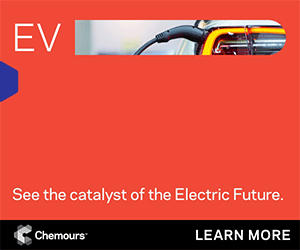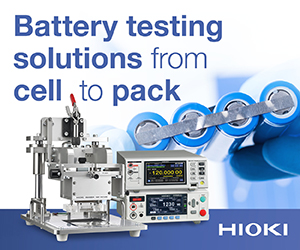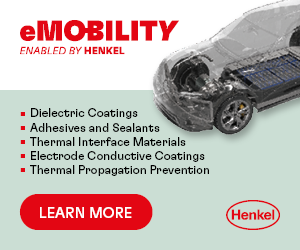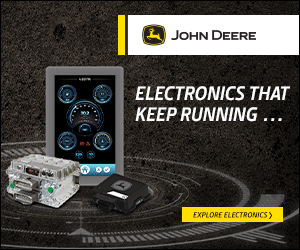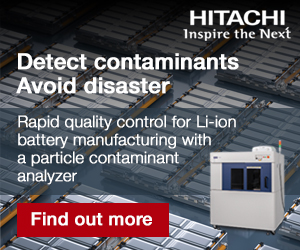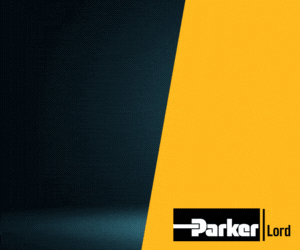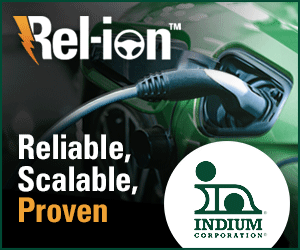 Mercedes-Benz turns scrap tyres into door handles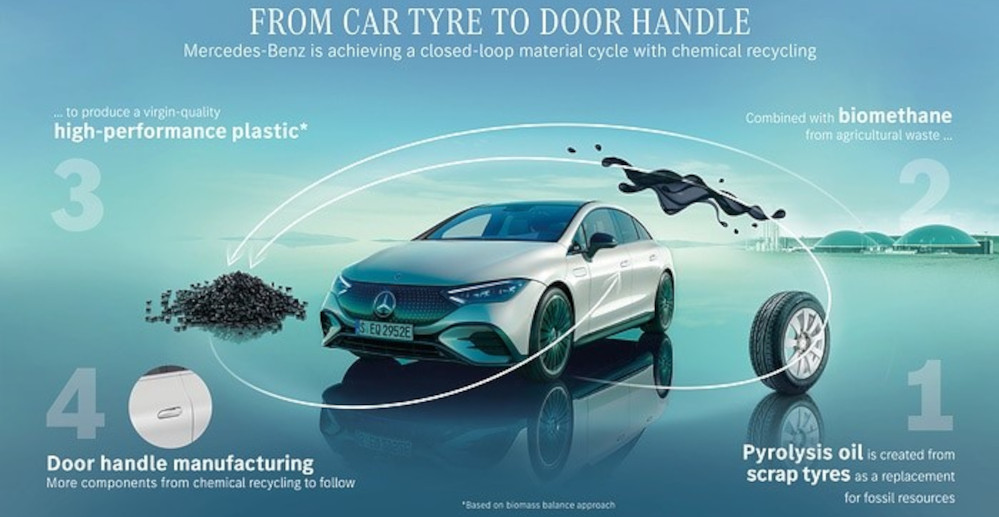 Mercedes-Benz is replacing raw fossil resources with pyrolysis oil made in part from its scrap tyres. It aims to put components featuring the technology into series production in a number of its models this year.
The company says it anticipates being able to chemically recycle several hundred tonnes of tyres every year and use the resulting plastic in new vehicles, adding that it wants to increase the proportion of recycled materials in its car fleet to an average of 40% by 2030.
It is working with a number of partners in order to achieve this circular approach to scrap tyres. One route uses BASF's chemical recycling process.
The starting point for this is pyrolysis oil generated from used tyres by pyrolysis company Pyrum Innovations, which BASF combines with biomethane from agricultural waste. The combined material makes it is possible to create a virgin-quality plastic that is certified in accordance with the so-called mass balance approach. The cooperation between Mercedes-Benz and BASF marks the first use of the technology.
The recycled plastic has the same characteristics as that produced directly from crude oil, enabling it to be applied quickly to ongoing production as a drop-in solution. Mercedes-Benz says it also fulfils its demands regarding paintability and crash safety, giving the process the potential to replace a lot of vehicle components made from primary plastic.
This year, the EQE and S-Class will be the first series production models to be fitted with components manufactured using the process. Both will have new bow door handles, while the S-Class will also come with a crash absorber. Upcoming models such as the EQE SUV will also be equipped with bow door handles made from the material.
Looking to the future, the company's aim is to progressively increase the use of the material, and to use chemical recycling in combination with the biomass balance approach for further plastic vehicle parts. In contrast to mechanical recycling, chemical recycling is particularly well-suited to the manufacture of components subject to high quality and safety requirements, it says.
ONLINE PARTNERS