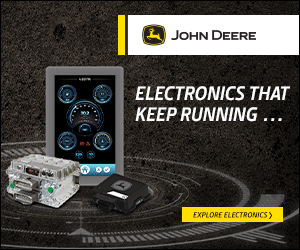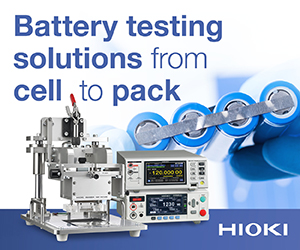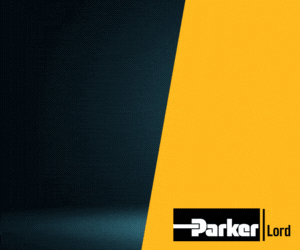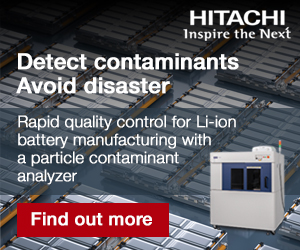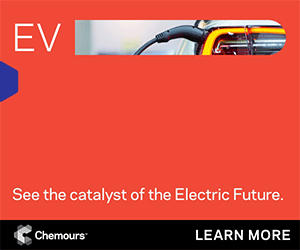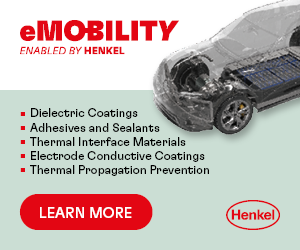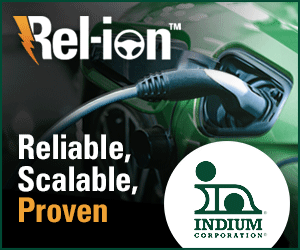 Marko Lehtimaki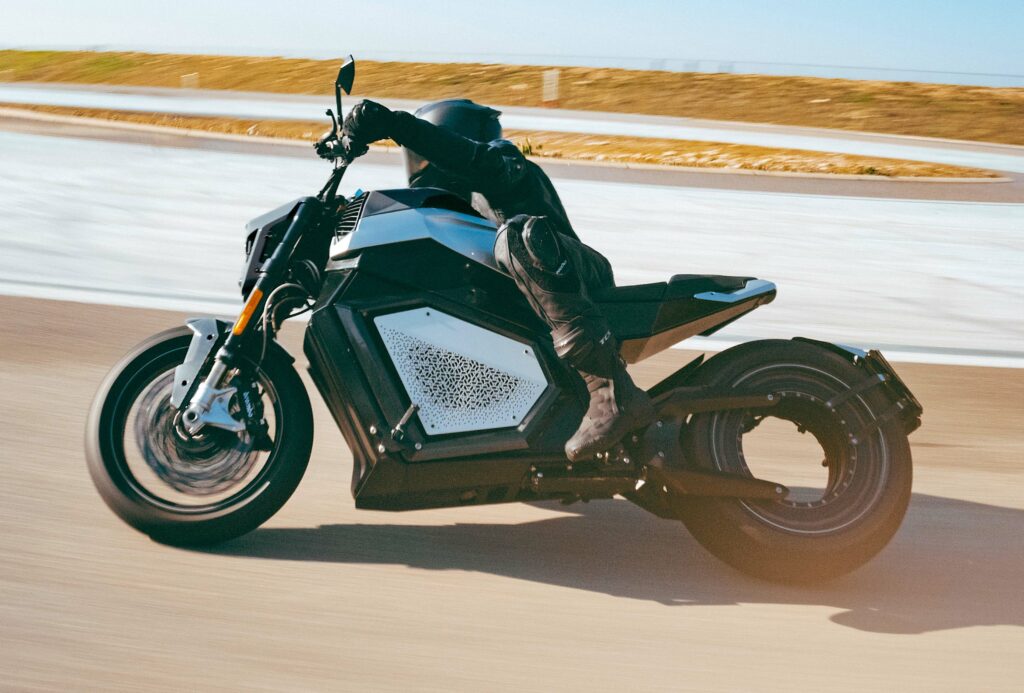 Easy rider
The CTO at Verge Motorcycles tells Rory Jackson why rider comfort is more important than aesthetics in its hubless direct-drive e-bike
The riding experience is important in consumer EVs, especially electric motorbikes. Persuading veteran riders to go electric is far more than a matter of mitigating range anxiety, as the bikes are ridden for recreation as much if not more than commuting. Engineering for factors such as control response, weight distribution, and rider comfort is therefore of even higher priority for two-wheeled EVs than their four-wheeled cousins.
At Verge Motorcycles, CTO Marko Lehtimaki oversees the development of technologies in the Finnish company's motorbikes. This has led to the distinctive hubless rear-wheel-drive Verge TS and its three variants – the TS itself, the TS Pro and the TS Ultra. Despite the bike's iconic appearance though, he and his company have given function top priority.
Function has long been a focus for Lehtimaki, having started software programming during his schooling in Seinajoki, a city with a particularly strong culture of entrepreneurialism. That culture played a major part in him founding and leading a number of companies in subsequent decades, centred largely on software development and related aspects of IT.
He cannot disclose the project where he first worked on an EV, but principally it involved working on HMI systems and related software for some major brands in electric automotive while serving as CEO of his company AppGyver. His introduction to the EV world was therefore via the driver experience route, something he has carried over to Verge.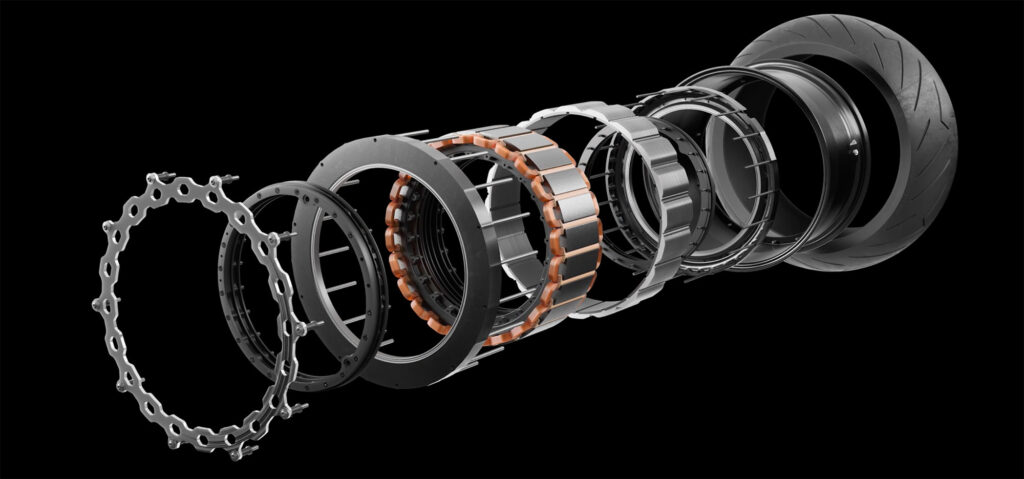 Motor and motorcycle
Although Lehtimaki only became CTO in February earlier this year, he has been involved with Verge in an unofficial capacity since 2018 when his brother Tuomo and Ville Piippo (now chief product manager) founded the company.
"The original concept for the motor's design came from a couple of engineers and designers, including Ville and my brother, who'd built and tinkered with hot rods and other cars for years," he says. "Through this culture of building and trying new things, despite not knowing if they'd work, they tried to solve a key challenge with electric motorcycles back.
"That challenge was that e-motorbikes were designed largely using the century-old architecture of IC-engined bikes: they'd swap the engine for an electric motor, a battery pack where the gas tank used to be, and the controls and power transmission stayed as before.
"But when you put a 100 kg battery 60-70 cm from the bottom, you destroy the rider's experience because the centre of gravity [CoG] is way too high. Even reviewers who want to believe in the electric transition can't come away from such bikes with a good feeling about them."
Anticipating that the kinds of hub-wheel motors used in e-scooters could never provide motorcycle-levels of horsepower, the team explored alternative and all-new designs, until they conceived of the hubless electric rim motor and iterated it towards creating a working prototype.
"After founding the company, many industry experts told us the idea was doomed. Even university professors at the top of their fields in magnetics told us it wasn't feasible, but still we pushed on, trying different materials, and although the motor didn't hugely change its outward appearance throughout its iterations, the inner architecture and components were re-engineered repeatedly for 4 years.
"So it might sound like I'm embellishing, but when reviewers started testing the bikes, comments honestly changed from the negative to 'Why doesn't everyone do this?'"
These reactions come from a number of benefits stemming from the motor's design. An obvious one is the bike's extremely high torque, its maximum figure ranging from 700 to 1200 Nm, depending on the model. Also, by removing all the transmission components, the battery pack can be placed at the bottom of the frame. With pack and motor both at the bottom, the CoG is lowered considerably, making it much easier for the rider to control the bike.
"By removing the transmission, we cut the number of moving parts to just two wheels," Lehtimaki says. "But of all these benefits of our motor design, it's the low CoG that people really notice the most. We asked some experienced reviewers how much they thought the motorcycle weighed: most guessed that it had to be something below 150 kg, but in fact it weighs 245 kg.
"They don't always believe that weight figure, because the bike's as easy to manoeuvre as a scooter, but that's just how important a low CoG is in electric motorcycle design."
And, having moved the motor and its related control components outside the body of the motorbike, Lehtimaki and his team have been left with copious space inside for the electronics, thermal management, connectivity and so on.
By Lehtimaki's estimates, it has also freed up 30% more volume for the battery, providing longer range between charges – 250 km in the TS, 350 km in the TS Pro and 375 km in the TS Ultra – as well as allowing the use of cells with a lower volumetric energy density but faster charging and discharging rates without any risk of overheating or loss of lifespan.
"All the early software in the motor as well as the bike was built in-house, which is important because, as eye-catching as the motor is, what's far more valuable is what that motor technology allows you to do," he emphasises.
"As well as everything about the space, CoG and weight optimisation, what many people don't realise is that, unlike an IC engine, an electric motor can potentially be controlled at the millisecond level. But if you have any kind of power transmission in your bike, you lose that fidelity in traction and handling because you add at least hundreds of milliseconds of delay between motor and wheel.
"However, because we have a direct-drive electric bike, we get an extremely high resolution of control and feedback, which unlocks the possibility for things like recognising and classifying traction abnormalities, theoretically down to detecting individual grains of sand in the road. That gives us a huge advantage in writing smart software for keeping the rider in complete control over every aspect of their riding experience."
Data-driven EVs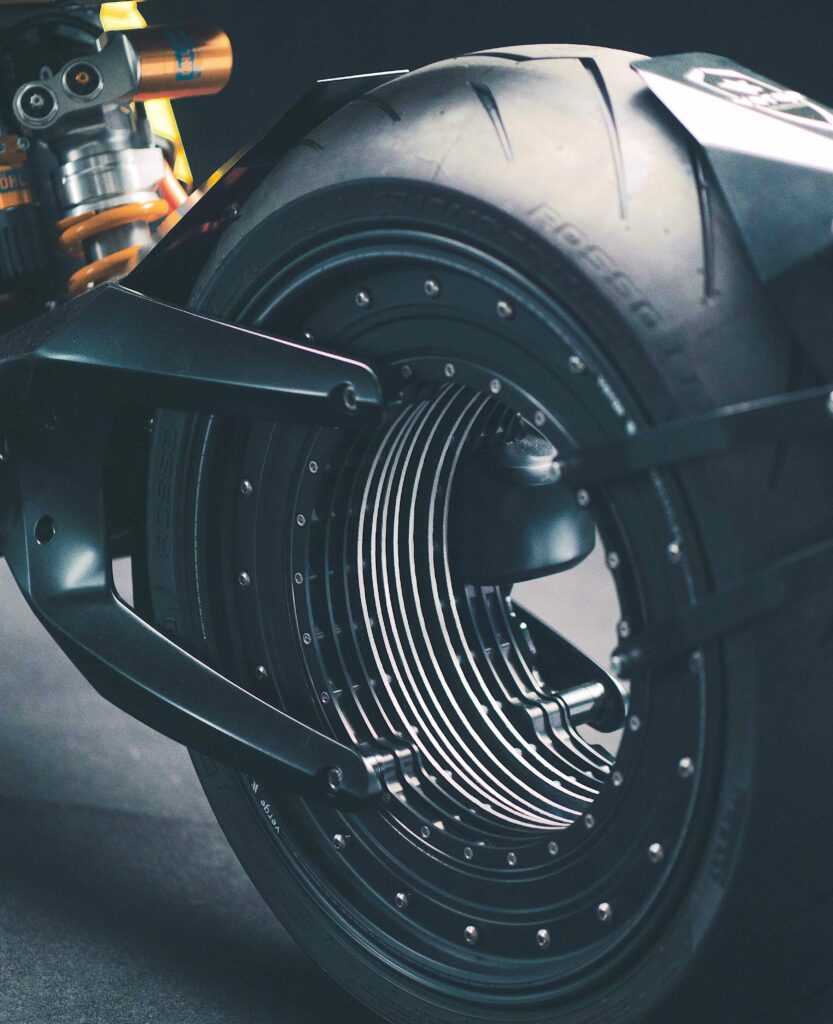 With the Verge TS, TS Pro and TS Ultra all now commercially available, the computing power and processors inside them have been factory-set, to undisclosed parameters but to the satisfaction of Lehtimaki and his team that all the software-defined feature enhancements they may want can be patched into the motorbikes remotely, once fully written and tested in-house.
"We upgraded the computer hardware in the motorbike several times before scaling up manufacturing," he says. "In Finnish engineering, you don't ship something until you're sure it's perfect, and at 1200 Nm in the TS Ultra we've created the bike with the highest torque available in the world. But in software terms, we're still far from using all the available power, and there's much more to be explored.
"That includes things like machine learning models for understanding terrain types, particular conditions and parameters of roads being crossed, how slippery the road is in real time; these have never been seen in motorcycles before. Couple that with data-driven decision making and you can achieve automatic modes and adjustments in the motor itself, as well as in the HMI in terms of information, recommendations and graphics that can be presented to the rider."
AI research and its facets are nothing new to Lehtimaki, and he baulks at using terms such as AI, machine learning or anything else that could lead mainstream media to label his company's product 'the AI motorcycle'. However, he affirms that the motor's biggest untapped potential lies in the execution of advanced algorithmic prediction engines that could maximise the usefulness of the direct-drive electric powertrain and other subsystems in the motorbike.
"Machine vision and related data collection techniques will also result in real-time digital twinning of the motorcycle's surroundings and decision engines for the driver's controls, for greater safety and a better overall riding experience," he says. "And while I've worked with those technologies before, doing it in a team that's actually shipping motorbikes isn't something anyone else has ever done until now.
"It also means setting the bar for safety in motorcycles higher than any previous bike OEM, so this isn't just technology for technology's sake; our users, their experience and safety are of paramount importance."
Experiencing AI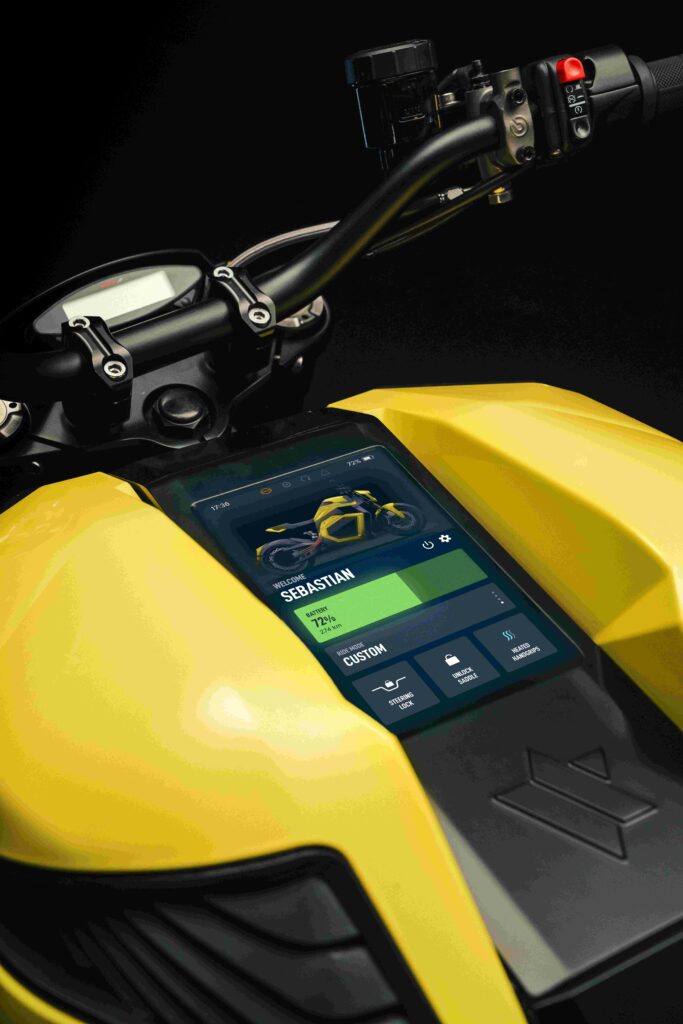 While users' quality of experience might sound an abstract concept, Verge separates it into three particular goals. One is the rider's handling of the bike, a key part of which is moving the CoG to the bottom of the vehicle.
"The software helps a lot as well though, not only the motor control, battery management, and vehicle control, but also the interaction with the user and how they might be able to configure the bike's riding modes for their own satisfaction regarding throttle response, regeneration, speed and torque," Lehtimaki says.
The second goal is safety, not just in terms of how the software might manage controls such as the automatic adjustments of the powertrain and controls on the user's behalf, but also informing the user of safety-critical information, in accordance with how the AI has been trained to analyse and prioritise incoming data.
"These are not autonomous vehicles, and unlike cars and trucks it makes no sense for full autonomy to be the direction for motorbikes to move in," Lehtimaki comments. "Cars are primarily utilitarian vehicles, used for commuting, shopping and other functions that could be automated. While premium motorcycles can be used to these ends, more often they are ridden for leisure, excitement and experiencing particular routes and scenery.
"So, owing to the balancing needed, you'd never want the bike to ride itself. But it definitely makes sense to provide better, sensible default traction modes depending on riding conditions, or at the least intelligent recommendations regarding detection of moisture or gravel under the wheels, or excess temperatures in the powertrain that might benefit from slowing down for a while."
Recommendations are also a central factor in Verge's third AI goal, which encompasses additional intelligent services that riders might not expect from their motorbike. That means warning about storms on the route ahead, the presence of roadworks or other road conditions, or similar issues of concern that might conflict with the user's preferred riding style. Each user's bike will be able to learn their preferences regarding such variables, and hence tailor its recommendations, through previous usage data.
"Through AI, the motorbike can know everything about you, and help and guide you appropriately," Lehtimaki says. "We're not simply talking about some superficial ChatGPT clone, more an intelligent co-pilot that understands the road and real-world conditions as much as it does the health and performance of the powertrain."
HMI
Just as Lehtimaki worked on HMIs in his earliest days with EVs, so the HMI on the Verge has played a large part of his work at the company. In addition to integrating a unique motor, a novel system architecture and powerful computer processors, the bikes also feature a large tablet screen between the handlebars through which the rider can view health and status updates, or select and customise their riding modes.
"From the outset, we wanted the motorcycle to feel and behave like a smart device, including of course being updateable over the air," Lehtimaki notes. "It follows that they're fully connected vehicles, and might be the first 5G-enabled bikes.
"Software updates come almost weekly, with improvements in algorithms for user-related things like estimated charging durations, remaining range based on battery charge and driving conditions, and the riding mode customisation portal, which includes fine details over traction control, acceleration and regeneration curves, and other factors you might not be able to tailor in electric cars.
"And although the maintenance requirements are hugely reduced by eliminating the transmission and many other moving parts, we've also focused on diagnostics. That allows users to decide through the HMI if they're happy with us receiving their performance data to provide accurate remote diagnostics."
Production
Verge's initial manufacturing began in late 2022, although it has approached production cautiously.
"Many companies before us have managed to design, engineer, prototype and homologate their motorcycle, but then made the mistake of rushing through production and then having to recall huge amounts of units owing to flaws," Lehtimaki says. "We're therefore trying to scale up at a pace we can sustain, where we can be sure we're only high-quality delivering units."
That said, Verge is seeking to exploit new EV manufacturing technologies, including automated machinery, to the point that it views its factory as its second major product after the e-motorbike.
"In the next few years we plan to scale up from manufacturing hundreds of motorbikes a year to thousands and then tens of thousands," Lehtimaki says. "However, we're not seeking to build a lower-quality, mass production model. We want to build the most advanced bikes that have the best ride experience, made from the best components, technologies and materials.
"That costs money of course, but we got to where we are by not making compromises on any aspect of the bike, and we plan to keep it that way in the future."
Marko Lehtimaki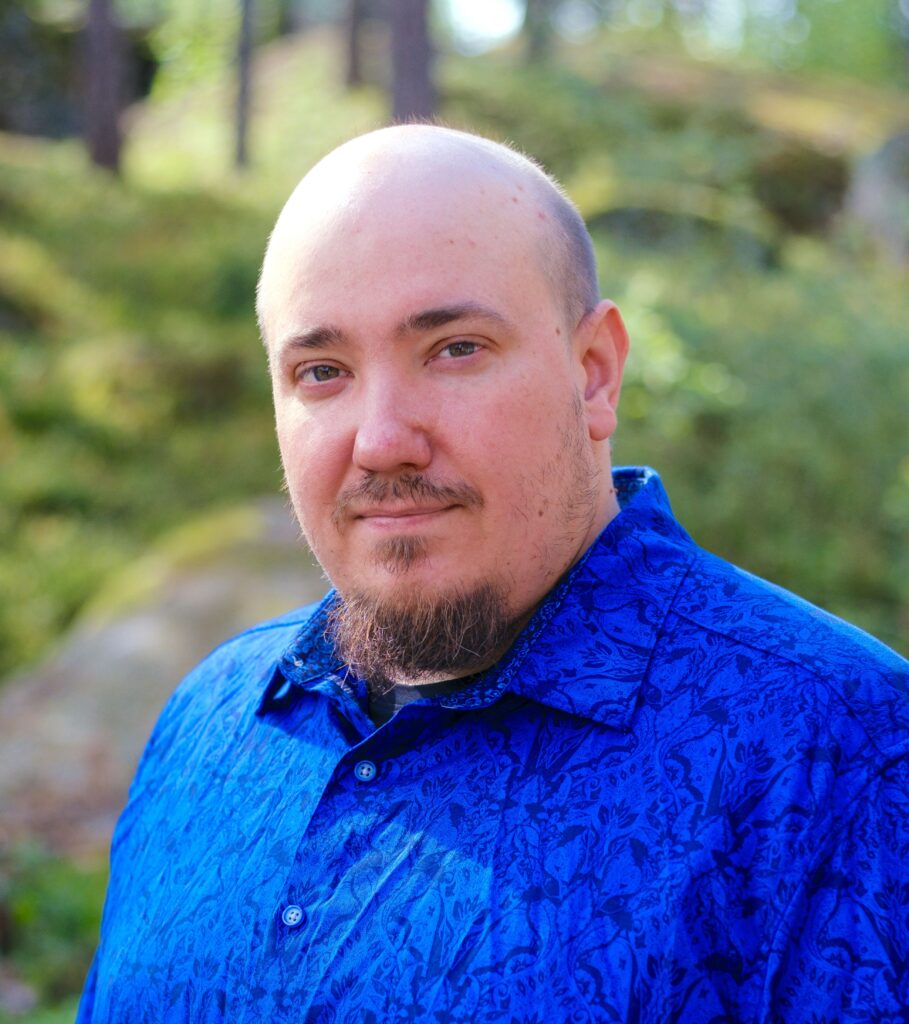 Marko Lehtimaki was educated in the city of Seinajoki in Finland. He founded and led his first company from 2001 to 2006, while studying Computer Science at the University of Helsinki from 2004 to 2007.
In 2007, he founded the Kasey Group, which was set up to develop bespoke mission-critical enterprise software, including manufacturing systems for the automotive industry and flight and leg management systems for aviation; he is still the group's CEO. In 2011, he founded and became CEO of AppGyver, which pioneered 'no-code' software development (creating software through GUIs and configuration rather than conventional programming) and which was acquired by SAP in February 2021.
From 2009 to 2013, Lehtimaki also co-founded and led two companies, one centred on a visual app development platform for artists, the other for the EU's first equity crowd-funding platform.
He became a board member for Verge Motorcycles in December 2020, before becoming its chairman in June 2022 and joining fully as CTO in February this year.
He is also an official member of the Forbes Technology Council, a networking organisation for technology executives, which he joined in 2015.
ONLINE PARTNERS