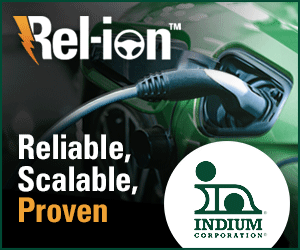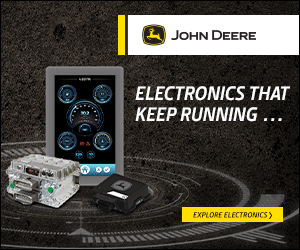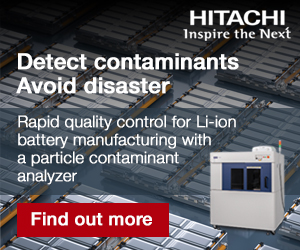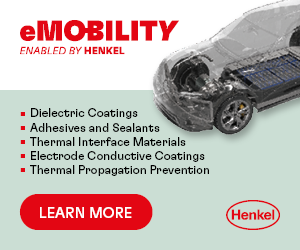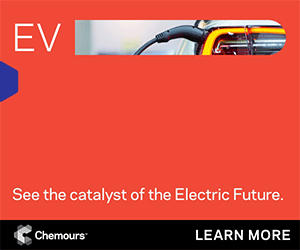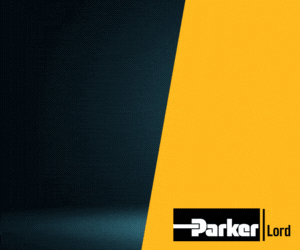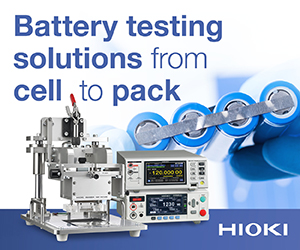 Electric & Hybrid Vehicle Technology Expo Europe 2018
Transport review
Lawrence Butcher reports on some of the latest products that caught his eye at this major e-mobility show.
May 2018 saw this annual expo take place in Hanover, Germany, where it also incorporated The Battery Show. Concurrently, the conference element of the show saw a host of presentations and panel discussions from some of the major players and innovators in the e-mobility sector, including Samsung, Porsche, VW, Ricardo, McLaren Applied Technologies and Toyota.
The subjects covered were diverse, ranging from long-term, strategic issues such as infrastructure deployment, to in-depth technical insights into
areas such as advances in battery chemistries, innovative motor designs and high-efficiency power electronics.
Across the exhibition floors, every conceivable area of EV and hybrid technology was covered, with large multinationals as well as small, start-up businesses present.
Across the engineering industry, the SolidWorks CAD/CAE/CAM package from Dassault Systemes is one of the go-to design tools for engineers. Its intuitive operation makes it a popular choice for all but the most complex
systems. It also benefits from a wide range of third-party add-ons, including the suite of applications available from exhibitor EM Works.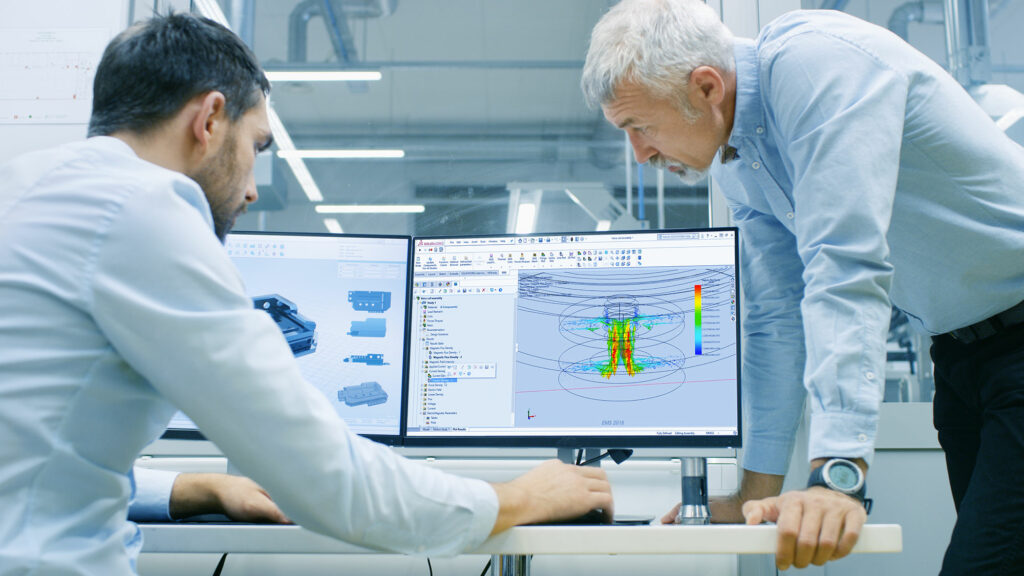 This Canadian company has created a number of plug-ins that turn SolidWorks (and in the case of its EMS package, Autodesk Inventor) into specialised design tools for electric motors and electronics systems, and it was showing its wares at the expo.
Of greatest interest to people in the e-mobility sector were its EMS and Motor Wizard packages. EMS (which stands for Electric field and Magnetic Simulation) is a package that works with SolidWorks and Autodesk (as well as SpaceClaim from Ansys).
Mihajlo Curcic noted that EMS is capable of calculations including magnetic and electric field and flux, electric potential, voltage, current, magnetic force, electric force, torque, eddy current and losses, resistance, inductance, capacitance, skin effect, proximity effect and electromagnetic induction.
As EMS solves the basic Maxwell equations directly, it can be used for applications including transformer and motor design as well as high-voltage and high-power simulation tasks.
For example, if it was to be used for motor design, factors such as rotor position estimation in sensorless BLDC motors, flux distribution in motors with complex topology and torque profiles dependent on factors such as air gap lengths and slot pitches can be calculated.
Additionally, simulation results of core losses and overall efficiency can be coupled with EMS' thermal solver to define internal temperatures and cooling requirements.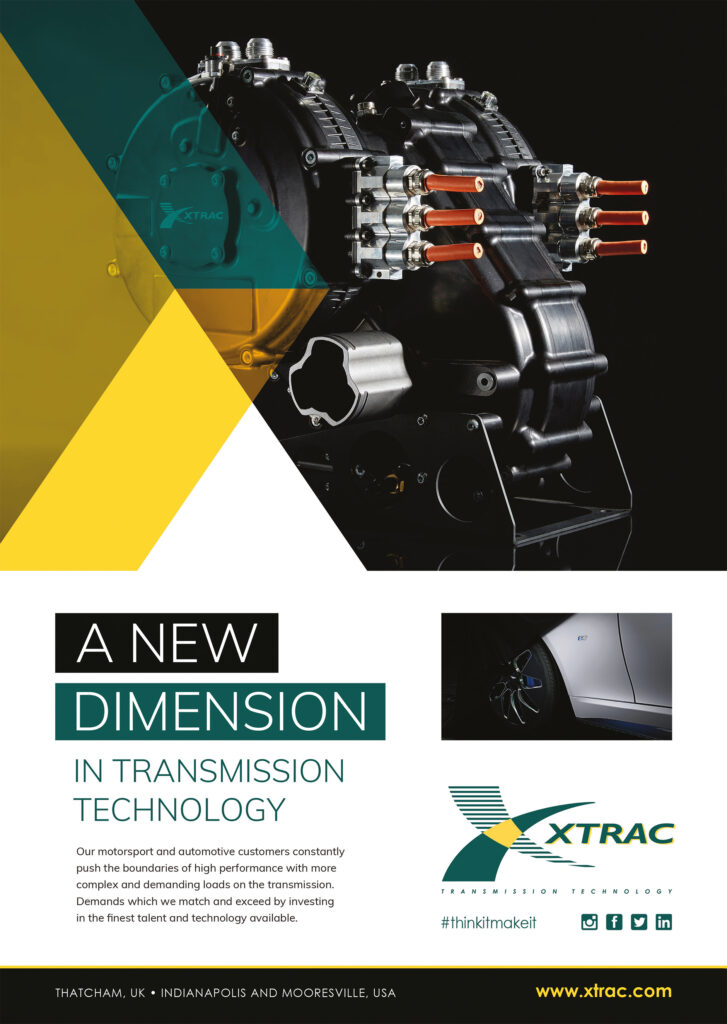 Motor Wizard is a dedicated motor design package for SolidWorks; it is template-driven and allows for the rapid layout of different motor architectures.
Users navigate through a short, step-by-step template where factors such as the machine size, air gap length, shape of slots and permanent magnets are defined.
The result is a native SolidWorks model that can be easily manipulated and adjusted.
Motor Wizard also incorporates a quick calculator function for rapid assessment of operating parameters, and includes EMS and EMWorks2D (a program for 2D electromagnetic simulation) for more in-depth simulation and analysis of different motor geometries.
Several manufacturers of axial flux motors attended the show, including Phi-power, which was exhibiting its latest range of compact, torque-dense motors.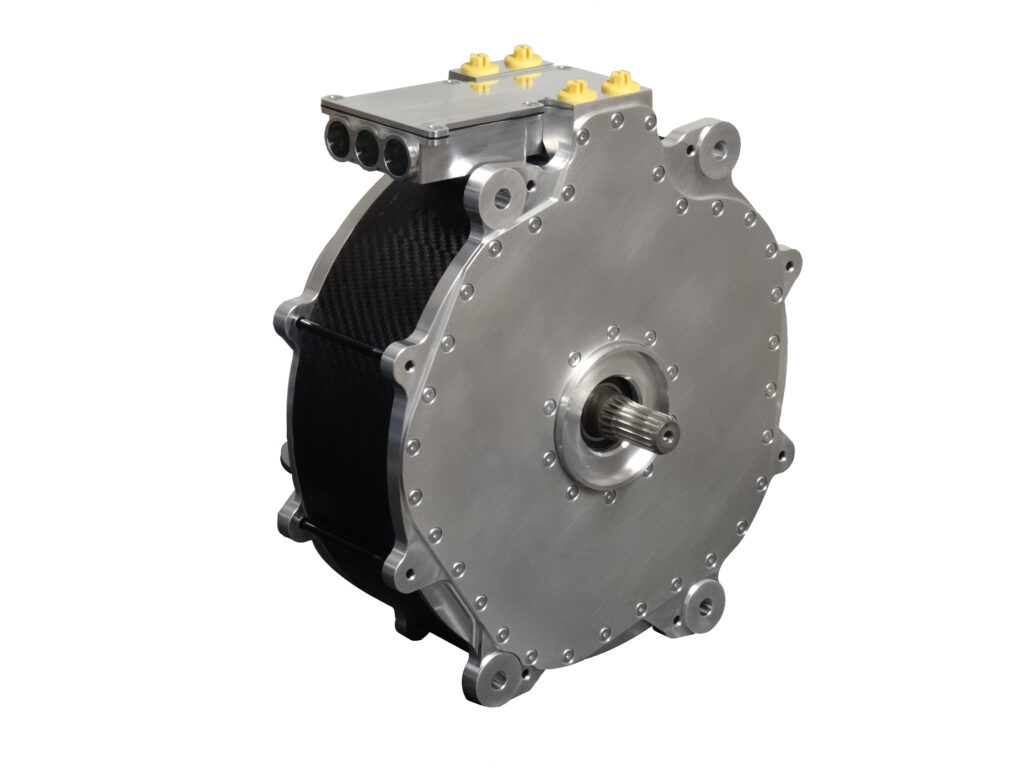 The main benefit of an axial flux motor design is that a very high torque output can be achieved using a motor with a very short axial length, with axial flux motors generally having a higher power density than a radial flux unit of comparable weight.
These features have made axial flux motors very popular in high-performance and heavy-duty applications, where a high power-to-weight ratio is vital, and Phi-power has developed motors for use in a diverse array of applications, from race vehicles to excavators.
Although the high-performance automotive applications tend to be the ones that grab the headlines, Dr Michael Lamperth explained that it is the off-highway and heavy freight markets that have shown the greatest increase in interest in Phi-power's products.
"Many people we have spoken to are looking at truck applications," he said. "But we have also had a lot of enquiries for marine applications. Construction machinery is also a common theme, and another big area is mining."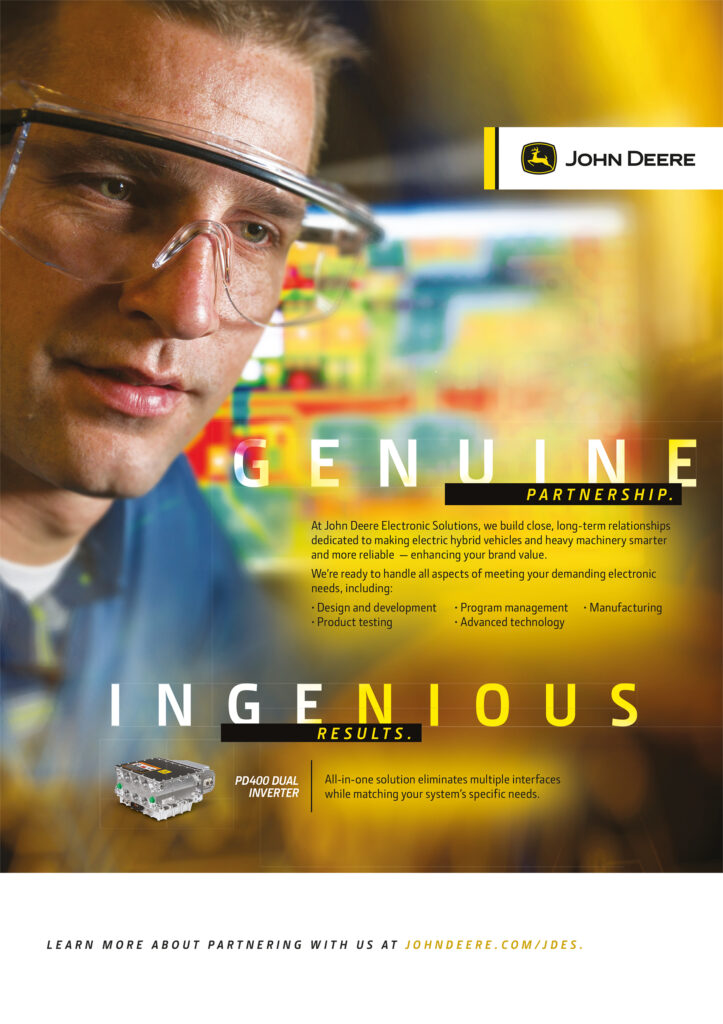 In the case of axial flux motors, the short axial length is an attractive feature for anyone looking to incorporate motors within existing packages, for example the hybridisation of an IC-engined powertrain.
In these instances, the motor often needs to be as short as possible, to allow the existing gearbox and engine layout to be retained, while diameter is less important. In such a case, a much more powerful axial flux motor can be accommodated compared to a radial flux unit (where power is effectively dictated by axial length of the active components).
Paraclete Energy was touting the benefits of its silicon nanoparticle and nano-silicon composite powders, primarily for the battery market as a solid electrolyte interphase (SEI).
Adding silicon nanoparticles to the carbon-based anodes of lithium-ion batteries has been shown to significantly improve their performance.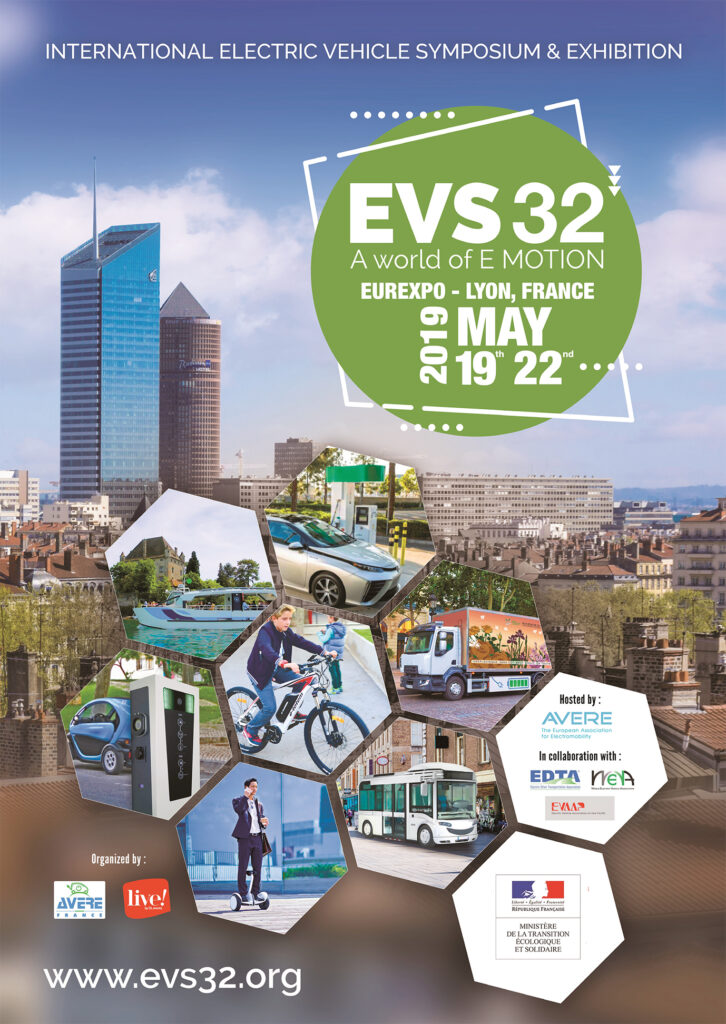 Compared to silicon oxide, which is already in relatively wide use in batteries, elemental silicon has more than double the theoretical energy capacity (3590 mAh/g compared to 1550).
Reza Kavian said the key benefit of Paraclete's material and processes is the ability to tailor materials to specific customer requirements.
This is achieved using a surface modifier on the silicon, which covalently links the silicon to both the graphite anode and the binder system in the battery electrode, acting as an artificial SEI and working with a customer's specific battery chemistry.
Kavian noted that there has been a marked upturn in interest in the use of silicon as an anode material, and that Paraclete's business model of working closely with graphite suppliers and battery manufacturers on how best to implement its products – which overcome many of the problems related to instability and cost with Si anode materials – was proving successful.
In-wheel electric motor manufacturer Elaphe was showcasing its latest generation of systems, launching the newest version of its L1500 motor, a high-torque (1500 Nm/1106 lb-ft) unit which is aimed at heavy-duty applications including SUVs and off-road vehicles.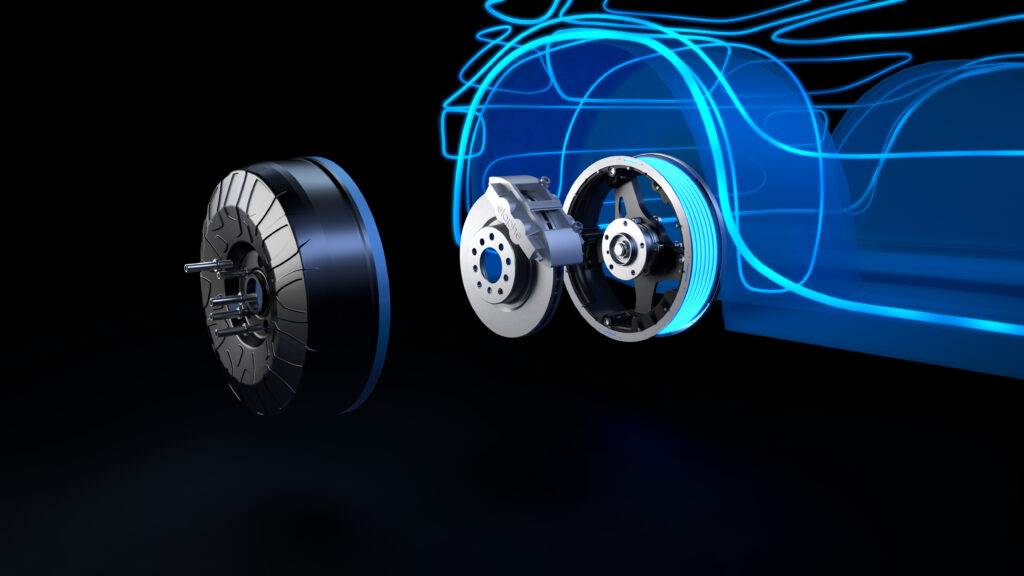 The use of independent motors on all four wheels or two driven wheels, without the need for reduction gearing or any transmission, not only simplifies packaging, it also makes implementing strategies such as torque vectoring more straightforward.
Although in-wheel motors are yet to see widespread adoption, they have a number of benefits for vehicle designers. The most obvious is that they remove the need to package a motor or motors within the vehicle, freeing up interior space.
Elaphe has been using a modified BMW X6 as a technology demonstrator, with an L1500 motor fitted in each wheel, giving a total torque output of 6000 Nm.
Unsurprisingly, this has yielded impressive performance, but more importantly has provided a testbed to refine its motor technology in heavy-duty applications.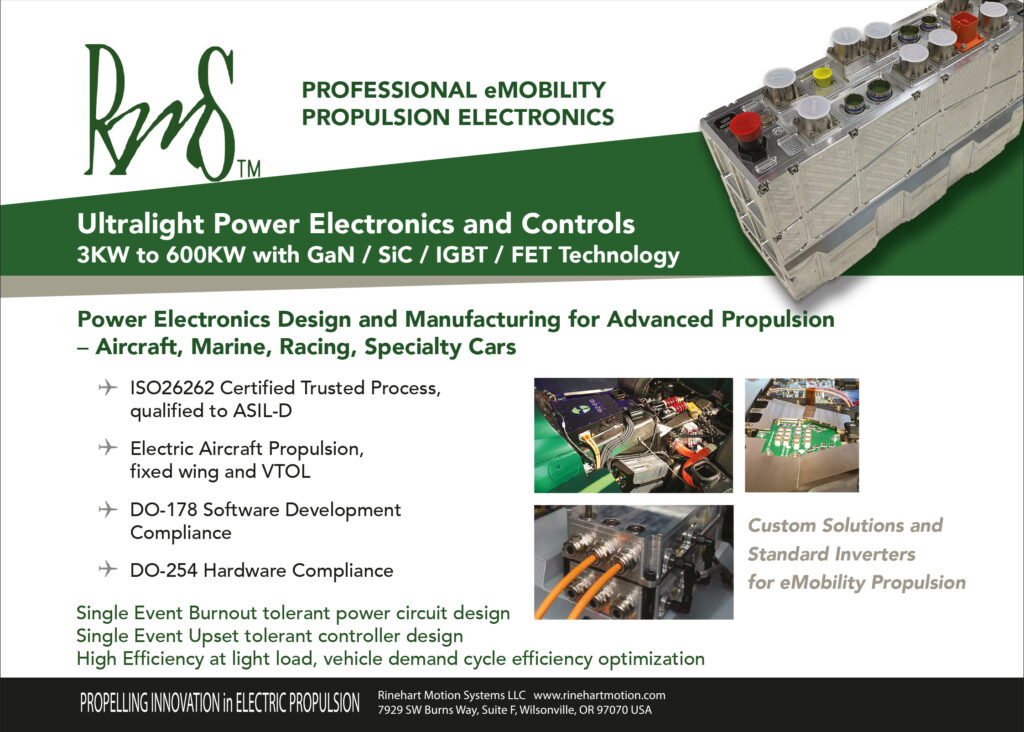 TRB Lightweight Structures was making its first foray into the EV and hybrid arena, looking to find a market for its namesake products.
The company's main experience is in producing structures for the railway and aviation industries. For example, one of its latest projects is a bio-composite, resin-based carbon fibre-reinforced sandwich door for the rail sector. In the past it has also used its expertise in the motorsport industry, working with Formula One teams on composite parts.

The company was at the show to display its lightweight, carbon composite battery box it has developed for a sportscar application. With weight-saving a key concern for EV manufacturers, given the weight penalty inherent in current battery technology, the company hopes to transfer its aerospace and rail expertise to the road vehicle market.
Steve Allen explained that there were many transferable technologies it could use in the automotive market, particularly in reverse engineering non-composite parts to produce lighter composite versions, while still ensuring ease of manufacture and cost-effectiveness.
One stand at the expo that caught the eye was that of Total Lockout, a tool supplier that has begun to specialise in dedicated tools for working on hybrid and electric vehicles.
In essence, its products provide technicians with the hand tools needed for vehicle maintenance, while providing protection against potential exposure to high-voltage systems.
When looking at the various workplace safety standards for people working on domestic or industrial electrical systems, safe working practices and standards for tools such as insulated screwdrivers are the norm. However, no such coordinated regulation exists yet for the automotive market.
Ian McDonnell said the company has had enquiries from emergency services relating to dealing with EVs in accident situations. There is a general lack of knowledge about the subject, even among those who are most likely to encounter high-voltage systems in a dangerous state.
Total Lockout has offerings ranging from simple socket sets to comprehensive tool chests – all insulated to 1000 V – as well as ready-
to-go kits for first responders (with rescue hooks, dielectric over-boots
and so on). The aim is to meet a need that is often skirted around in the rush towards the adoption of EVs.
Drivetek was displaying an array of components including a very compact and lightweight inverter that uses silicon carbide (SiC) MOSFET technology. It weighs only 3 kg and yet is capable of handling 320 kW.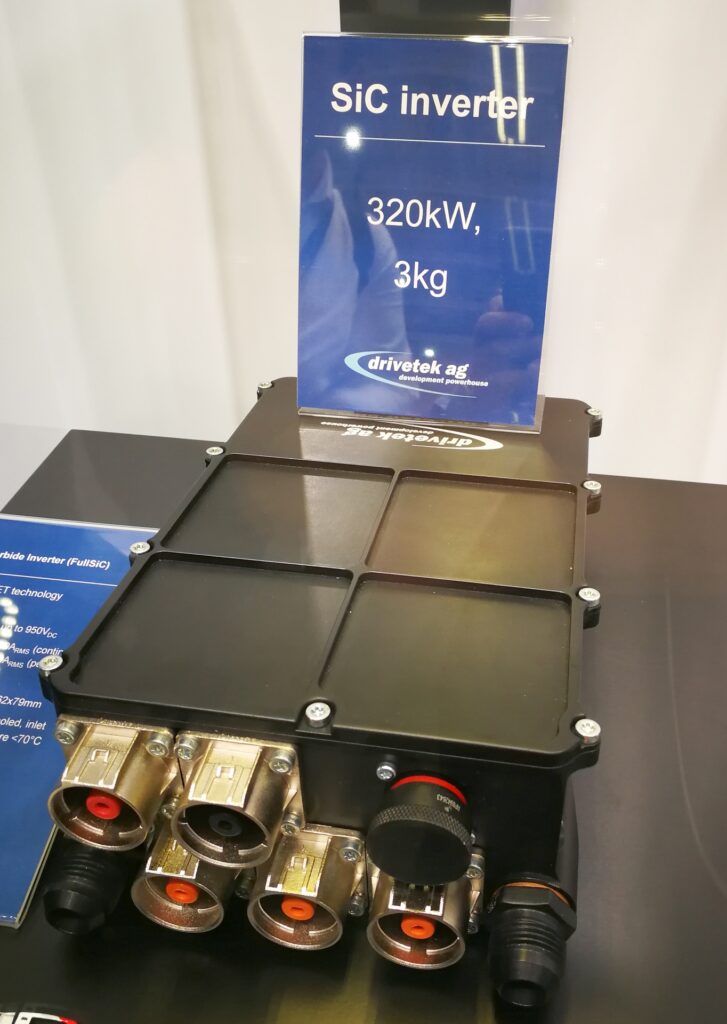 According to Cyrille Zimmerman, the use of SiC MOSFETs rather than traditional silicon-based IGBTs means a reduction in size and weight by a factor of four.
In the past, MOSFET power electronics could not be used in high-voltage applications (over 250 V) owing to their low breakdown voltage. IGBTs have a higher breakdown voltage, and thus have been favoured in applications for hybrids and EVs.
However, the thermal limitations of silicon as a semiconductor material starts to become an issue where high-power electronics need to be tightly packaged (reducing the scope for cooling).
The application of SiC semiconductor materials to IGBTs and MOSFETs has seen a great increase in their power-handling capabilities, and allows engineers to create more potent power electronics in smaller packages. In the case of the MOSFET-based inverter on display, this allowed for an output of over 300 kW at up to 950 V, with a continuous current of 300 A, in a package measuring about 300 x 160 mm.
Also on display was a motor controller designed to work with motors running at very high speeds, for applications such as energy recovery from turbochargers and cooling turbines for fuel cell stacks.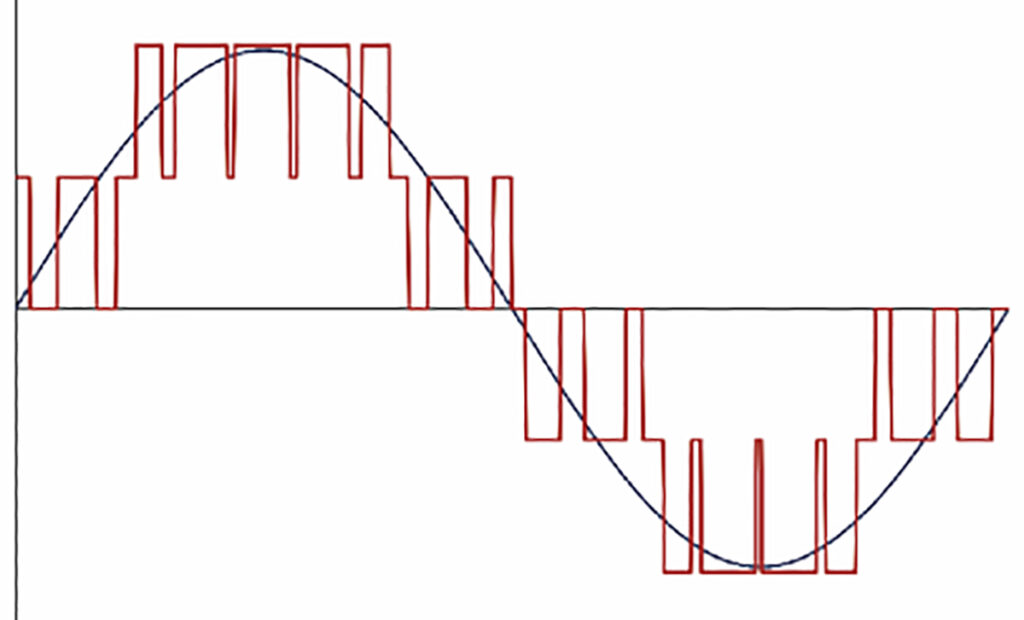 Precise control of motors running at over 100,000 rpm is challenging, and Drivetek tackled the problem by using what Zimmerman described as a multi-level, high-speed inverter. Briefly, a multi-level inverter creates an output voltage waveform that has multiple voltage steps during each switching event, rather than simply pulsing the same voltage on and off.
The result of this fine control over the output waveform – by creating something closer to a perfect sinusoidal current – is reduced losses in the windings of the motor being controlled (which result from unwanted currents created by less refined control methods) as well as more accurate governing of motor speed changes.
ONLINE PARTNERS