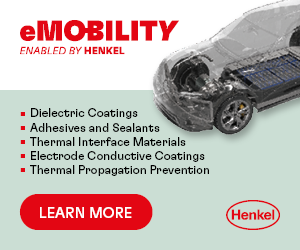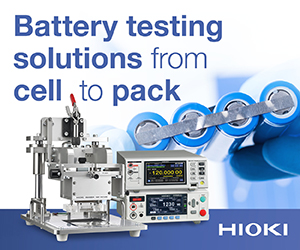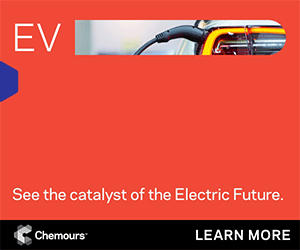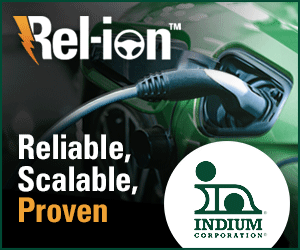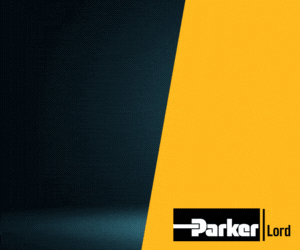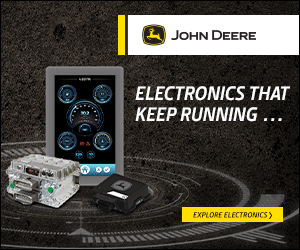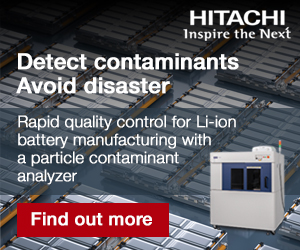 Electric & Hybrid Vehicle Technology Expo Europe 2019
Rory Jackson was on hand to investigate some of the key product launches and showcases at this recent show in Germany.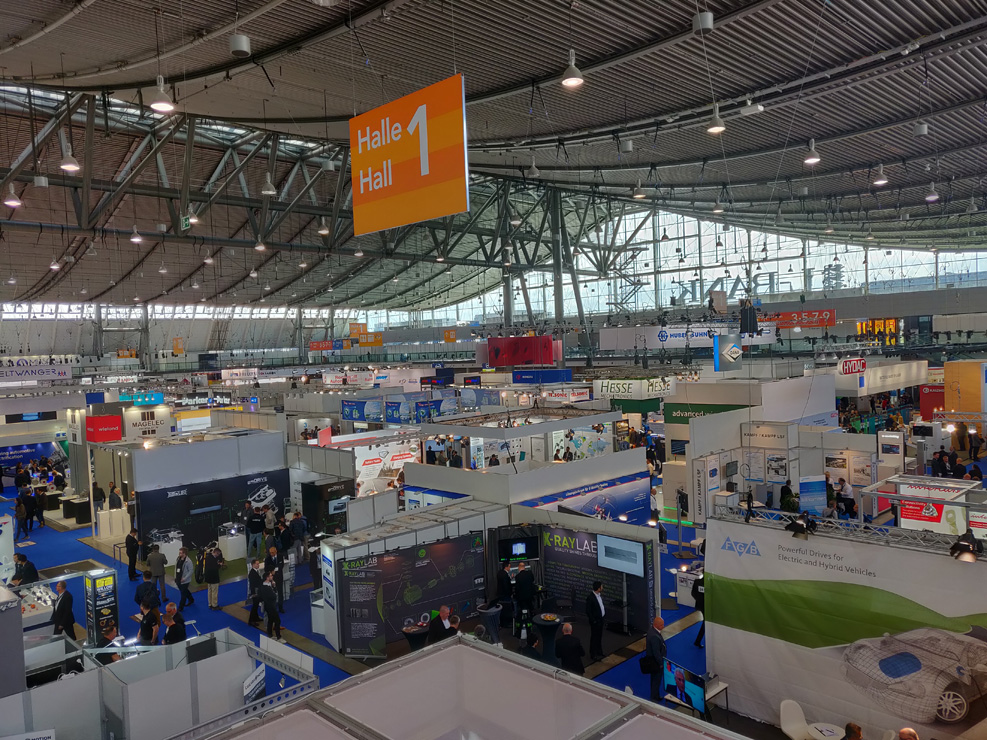 Auto cues
The Electric & Hybrid Vehicle Technology Expo Europe 2019 was co-located with The Battery Show Europe 2019, and took place in the automobile hub of Stuttgart, Germany, in May. It drew together more than 450 companies from around the world to exhibit the latest innovations in electrified vehicle powertrains and components.

Dana Incorporated unveiled its new TM4 Sumo LD (Light Duty) series of electric powertrains, which have been developed to serve a complementary market alongside the company's Sumo MD (Medium Duty) and HD (Heavy Duty) products.

"TM4 outer rotor, surface-mounted permanent magnet motors can generate high torque at low rpm, delivering a smooth acceleration with very little ripple effect, especially when driving vehicles at lower speeds," said Patrice Dupont.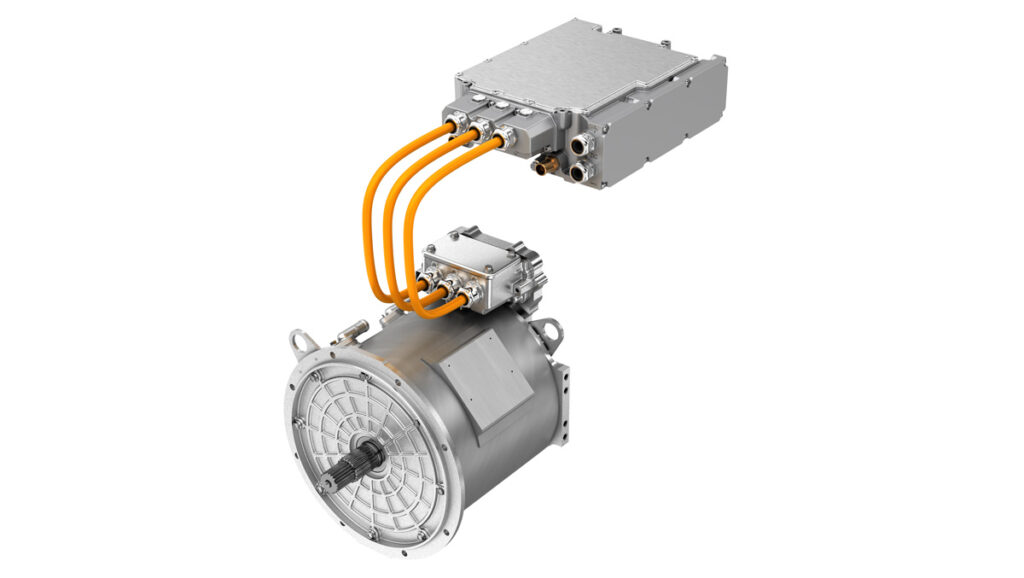 "That's why we decided to go with the outer rotor configuration for the Sumo MDs and HDs, which will operate at up to 3500 rpm, so you are limited in terms of high vehicle speed because of the reduction ratio in the axle. The reduction ratio will be anywhere from 4:1 to 7:1 or so, which is standard for a bus in Europe, North America and Asia-Pacific."

The Sumo LD, on the other hand, uses an inner rotor design, with the permanent magnets inserted into the laminations of the rotor. This configuration was chosen as most 'light duty' vehicles (such as passenger cars and small trucks) will drive at higher speeds and use a much lighter axle, so they need higher revs and lower torque than that generated by the MD and HD.

As Dupont explained, "The LD motors can operate from 5000 up to 8000 rpm; if you tried to push one of the MD or HD motors past 3500 or 4000 rpm then the centrifugal force could cause the rotor to expand and come into contact with the outer casing.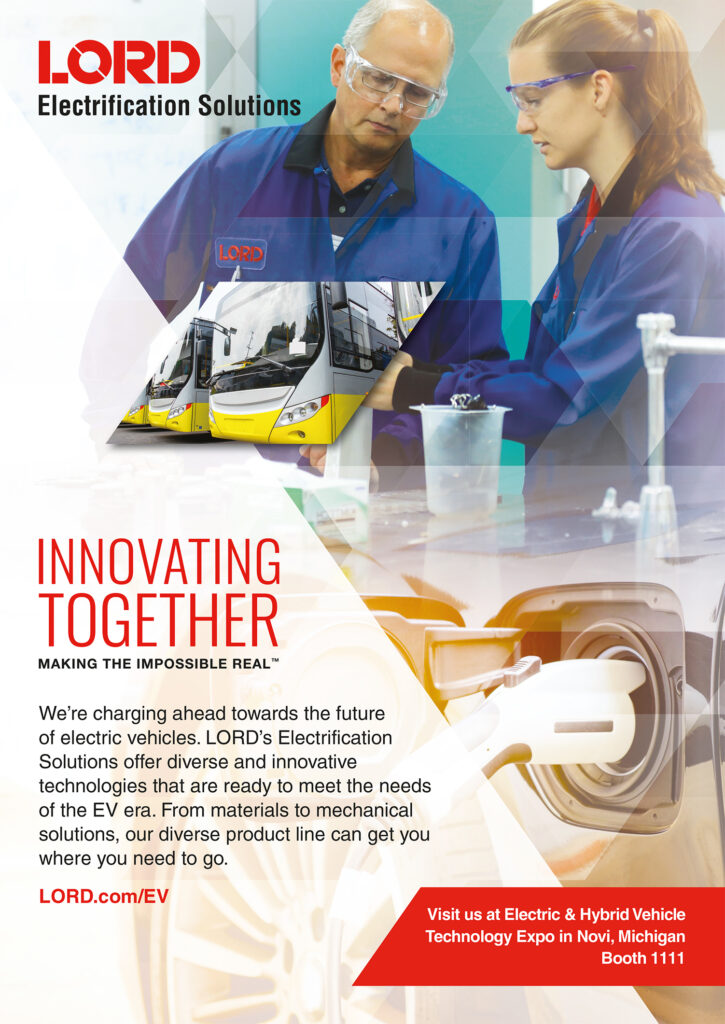 "The inner rotor design was therefore necessary to get to 8000 rpm; on some smaller designs we could even achieve 20,000 rpm. And torque is less important in light duty vehicles, as the motor will typically be connected to a multi-speed gearbox."

The Sumo LD has also been designed with a much lower power rating in mind – about 250 kW peak – with three different versions providing torque levels of 800, 1000, or 1200 Nm to better serve the requirements of light duty commercial vehicles.

Lord Corporation displayed two of its latest coating systems for battery components.

Its Sipiol FR (Flame Resistant) coating can be applied to battery packs with fire-susceptible substrates. "In a torch test with uncoated aluminium, the aluminium melts within 45 s of being exposed to a direct flame," said Jessica Golombek.

"If a battery caught fire during thermal runaway, and the Sipiol FR coating had been applied to the inside of the battery enclosure, the coated surface could withstand more than 13 minutes of direct flame – at 1200 C – without being burned through."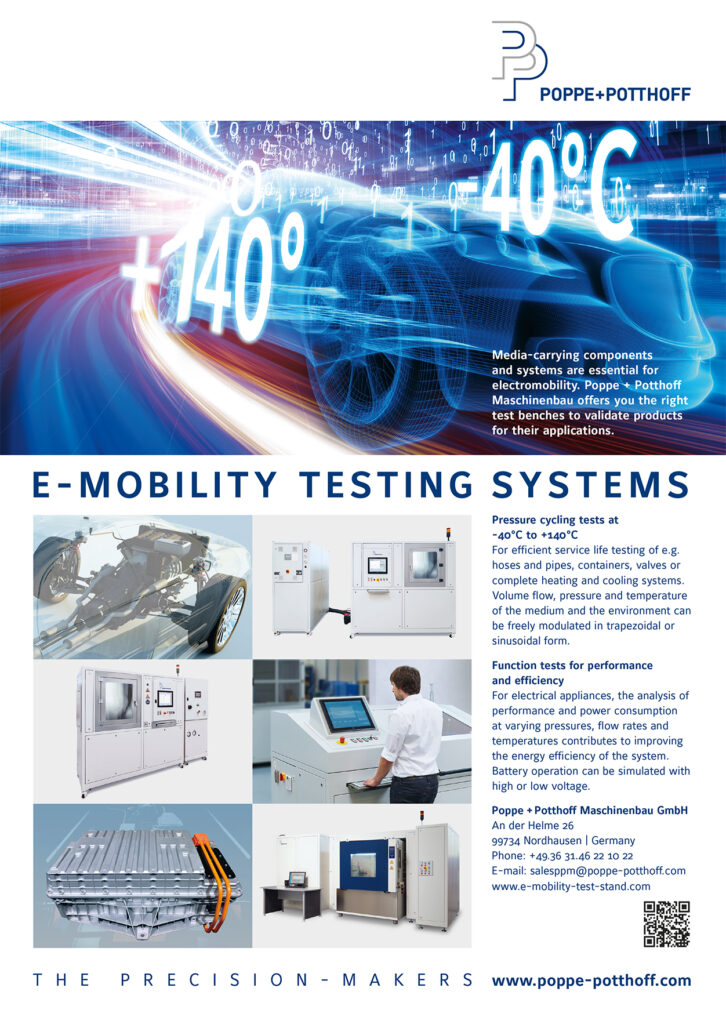 Applying the coating typically adds a 75 micron layer to material surfaces. The coating works by expanding upon contact with high temperatures, and that expansion creates an insulating layer of air that takes the brunt of the flame damage while keeping the material underneath protected.

A UV-curable coating was also on show at the stand, which is in development as an alternative to PET (polyethylene terephthalate) and PVC (polyvinyl chloride) shrink-film insulation on the outside of battery cells, and can also serve as a dielectric layer on liquid cooling plates.

As Eric Wyman explained, "PET and PVC can be time-consuming and highly labour-intensive to apply, but by dipping the cell surfaces into our coating, and curing it under a UV light, a protective layer can be applied with much faster throughput and lower production costs, as it is far less 'manual' to apply than PET or PVC."

Dow launched a new electrically conductive adhesive, the Dowsil EC6601, for preventing electromagnetic interference (EMI).

"The adhesive, which can be used as a cure-in-place gasket or as an adhesive for PCB grounding, has been designed to be electrically conductive, because that provides shielding effectiveness," said Jeroen Bello.

"EMI can rise critically during battery charging, or it can be very prominent as electric vehicles become more autonomous and integrate more sensors, comms and telemetry systems, and other electronics. Electrically conductive adhesives can therefore enable more connected devices to operate together throughout each vehicle and potentially make it easier to integrate 5G without causing excess EMI."

The material is composed from polydimethylsiloxane with a silver filler composition blend. It has a tensile strength of 1.6 MPa and a typical elongation of 150% (up to 194%).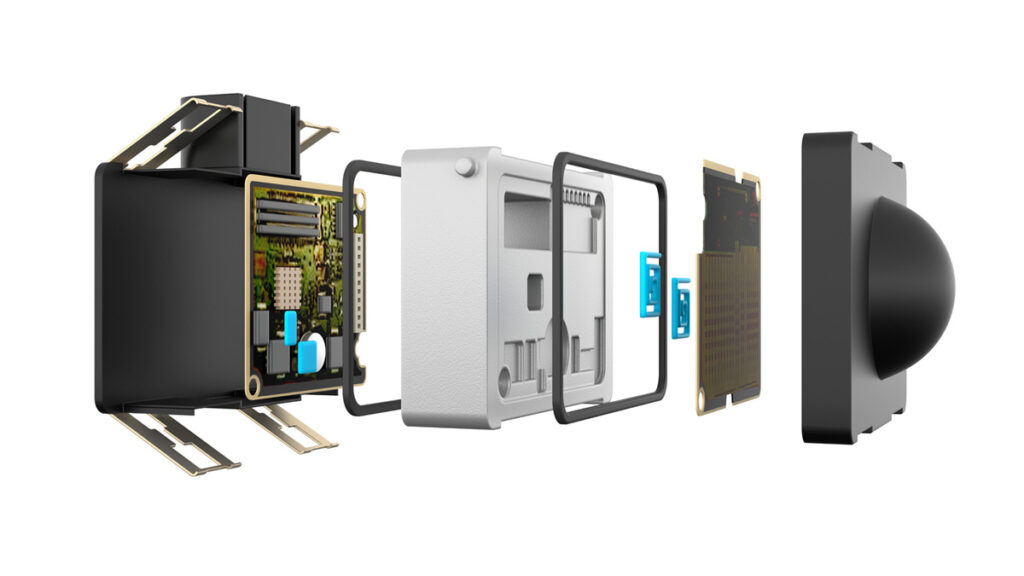 Eaton's new e-mobility division exhibited a project aimed at producing a traction inverter customised to the specifications of a customer's electric vehicle.

"It was designed to respond to the new generation of electric and hybrid vehicles, to convert energy for drive motors in different versions of an enduser's vehicle," said Laurent Collin.

"The traction inverter is always defined according to the specifics of the motors it is to be integrated with, and in this project the inverter had to deliver 110 kW in steady state, up to a peak of 150 kW, for the motor's standard operations and maximum acceleration respectively."

As well as power density and physical dimensions being critical constraints that the project had to meet, judicious selection of the inverter's IGBT module was vital for optimising the performance and cost of the system.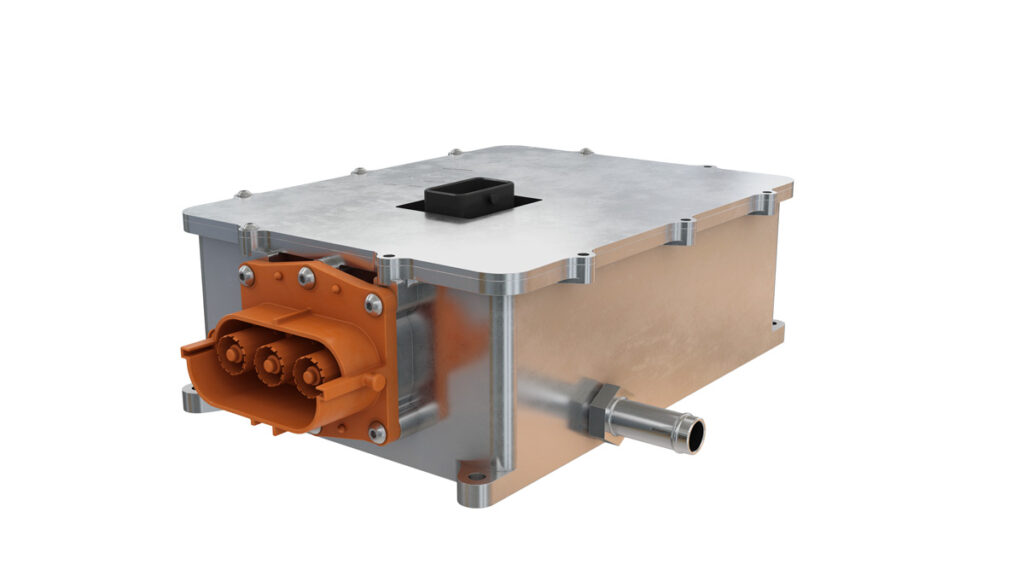 Cressall Resistors attended the show to unveil its new EVT watercooled resistor for low- and medium-voltage applications in automotive, traction or marine systems.

"The EVT uses a similar build to our previous EV2 system, but we've changed some internal components and made some others smaller to lower the power rating and reduce the costs to better suit certain key applications," said Mark Templeman.

"The enclosure stays the same size, as do the flow rates and operating conditions, and the EVT has a ceramic element with a very low active mass, which uses water cooling to be able to dissipate energy as required."

This ceramic substrate, which sits between the cooling water and the resistor elements within the EVT's fibre glass enclosure, has a slightly different thermal coefficient from that in Cressall's EV2, which makes it more suited to continuous duty-cycle applications. Both systems' enclosures have IP56 ingress protection rating and are tested for operations from -30 to +50 C.

"And because the EVT can be used at power ratings from 10 kW down to 3 kW, it's useful for more than just dynamic braking. Light road vehicles in cold climates could also use it for heating the driver's cabin, de-misting the windows and pre-heating the batteries," Templeman added.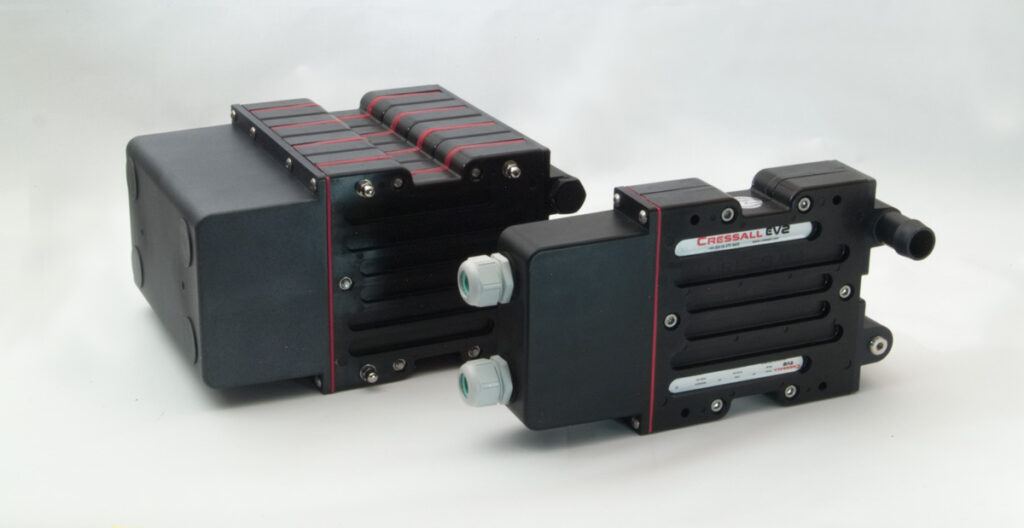 Continental Engineering Services showcased the design, integration and support services in the e-powertrain of the RBW Roadster electric car at the expo.

"The specifications were derived roughly from those of the original MGB Roadster," said Christian Eder. "RBW began by seeking us out for an electric motor, and then searched our portfolio for other suitable parts that would fit the desired vehicle performance specifications and the packaging volume available for installing components."

The RBW Roadster uses one of Continental's Axle Drive products, with integrated gearbox, inverter and differential (without any cables or connectors needed between any of these parts), which are fitted into the car's rear axle. A Continental DC-DC converter was also installed.

Continental says it can offer a range of axle drive products, providing performance up to a peak of 150 kW and with a maximum torque level of 400 Nm.

Akasol has unveiled plans for a new series of high-energy EV and HEV battery packs focused on increasing the range of commercial vehicles (writes Rory Jackson).

The AKASystem AKM CYC will integrate cylindrical 21700 cells, adding to the company's present ranges of battery systems which use prismatic cells and pouch cells.

As Roy Schulde of Akasol explained, "We have two main solutions. First, using the same 1700 x 700 x 150 mm form factor as our prismatic cell-based solution, the AKASystem 15 OEM 37 PRC, we'll provide a new 42 kWh battery pack – 17 kWh more than that first-generation production model.

"Second, we are developing a version of the AKM CYC that will be equipped with large and newly designed AKASOL high-energy battery modules, doubling the physical height and increasing the energy density to 105 kWh."

The company procures its cylindrical cells from a range of suppliers, and will integrate cells selectively depending on an end-user's power or energy requirements, duty cycles and other key specifications.

The standard AKM CYC battery pack has a 64 Ah capacity, a nominal voltage of 660 V, provides 42 kWh of energy and is based on LiNiMnCo chemistry. It has a lifespan of up to 3000 cycles, discharges at up to 80 kW and charges at a maximum of 48 kW.

"The 15 OEM 37 PRC in production at the moment is a 25 kWh, prismatic cell-based battery pack, and what we are planning for that line is to upgrade them to 33 kWh, using advances in component sizes and weights to keep the same size and form factor. They will be in production in 2019," Schulde added.

Series production of the AKM CYC batteries is expected to begin in 2020 for the 42 kWh version and 2021 for the 105 kWh version. Key applications will include buses, coaches and other commercial vehicles with long-range requirements.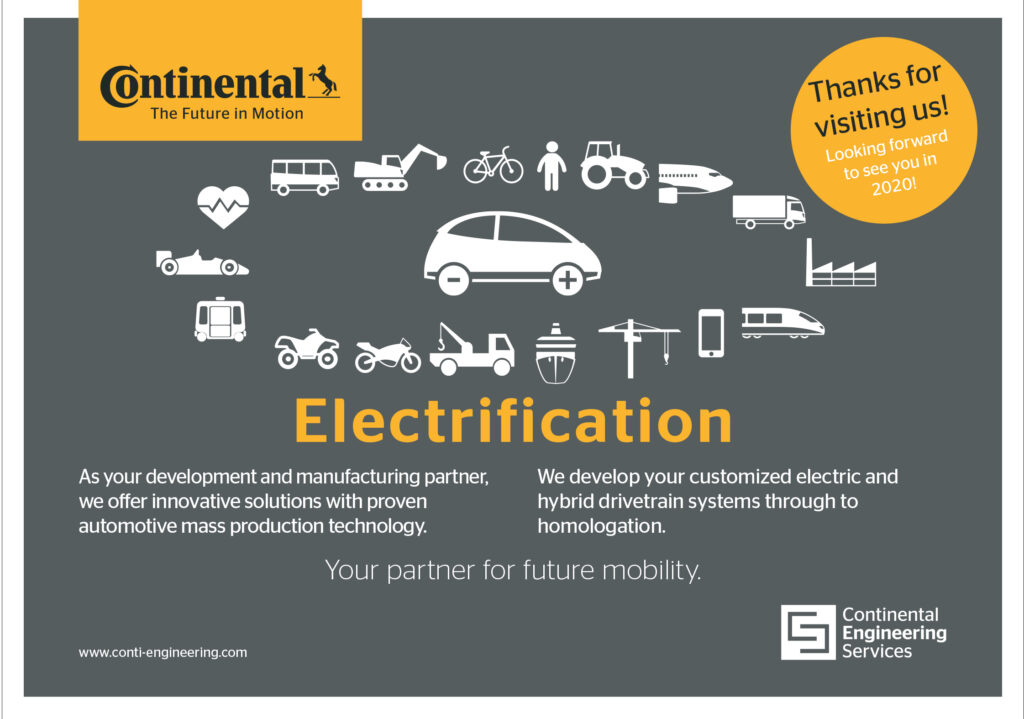 Ricardo presented its Future Vehicle Architecture (FuVA), a software program constructed around accelerated design and development of electric and hybrid vehicle layouts.

"Vehicle development is typically carried out on a historical basis – you take the previous iteration of a product, set a series of targets for improving certain features of that vehicle, and that is then cascaded down to the various systems on that vehicle," said Chris Allen.

"With electrification, you can't necessarily take the prior vehicle because it might not exist, so the old process of vehicle development needs a holistic overhaul in order to manage the differing attributes between ICE and e-mobility vehicles."

FuVA is designed to automate the complexities of EV and HEV design, such as the variations in power inputs between e-powertrain components and thermal management across the vehicle. The software therefore offers templates for initial benchmarking of technical specifications, followed by 3D design layout simulations that enable quick swapping of different components such as electric drives, batteries and vehicle structural parts to determine the dimensions of the vehicle's different sections.

Users can then optimise for 'conflicts' between primary and secondary structures, between batteries and chassis, and for occupant space and other concerns. Batteries, e-drives, axles and thermal management systems can also be benchmarked and customised through the software, following similar process flows.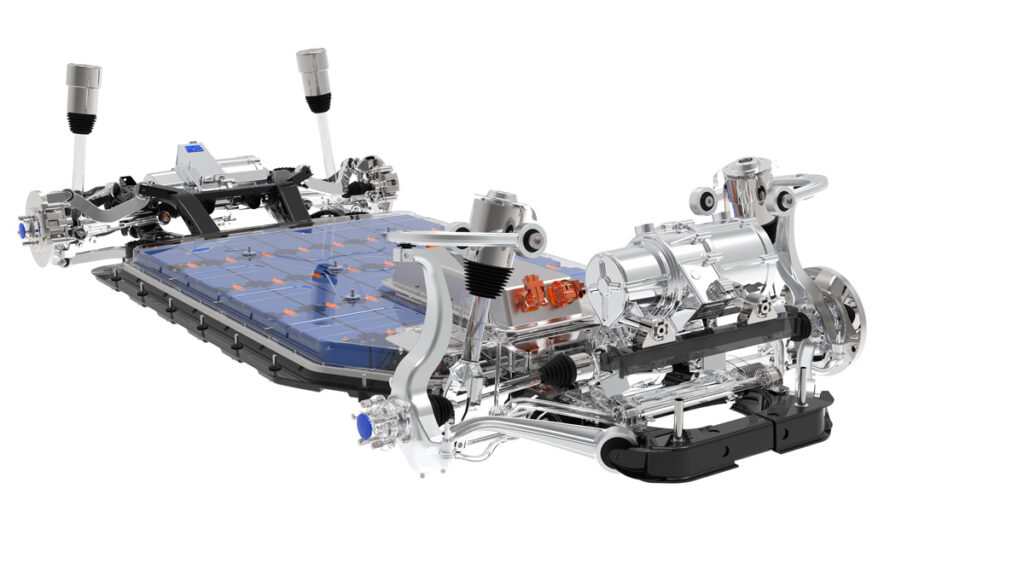 The Chomerics division of Parker Hannifin used the show to launch a new, one-component, silicone-free material for battery cooling.

The Therm-A-Form CIP30-U material is designed to provide a thermal interface between an EV's lithium-ion traction battery module and the battery enclosure.

Burkhard Kienzler said, "ThermA-Form CIP30-U is a moisture-cure material, which when exposed to the environment cures to the required consistency. It has only one component, so it needs far less preparation time than traditional two-component materials. It contains no silicone, to eliminate the risk of silicone contamination."

The material can also be used in components using automated equipment, making it compatible with lean manufacturing of large, high-voltage automotive battery packs.

Kienzler added, "The material has a very high fl ow rate – 85 g/minute – which is a critical property for material used in high-volume applications such as those in the automotive industry."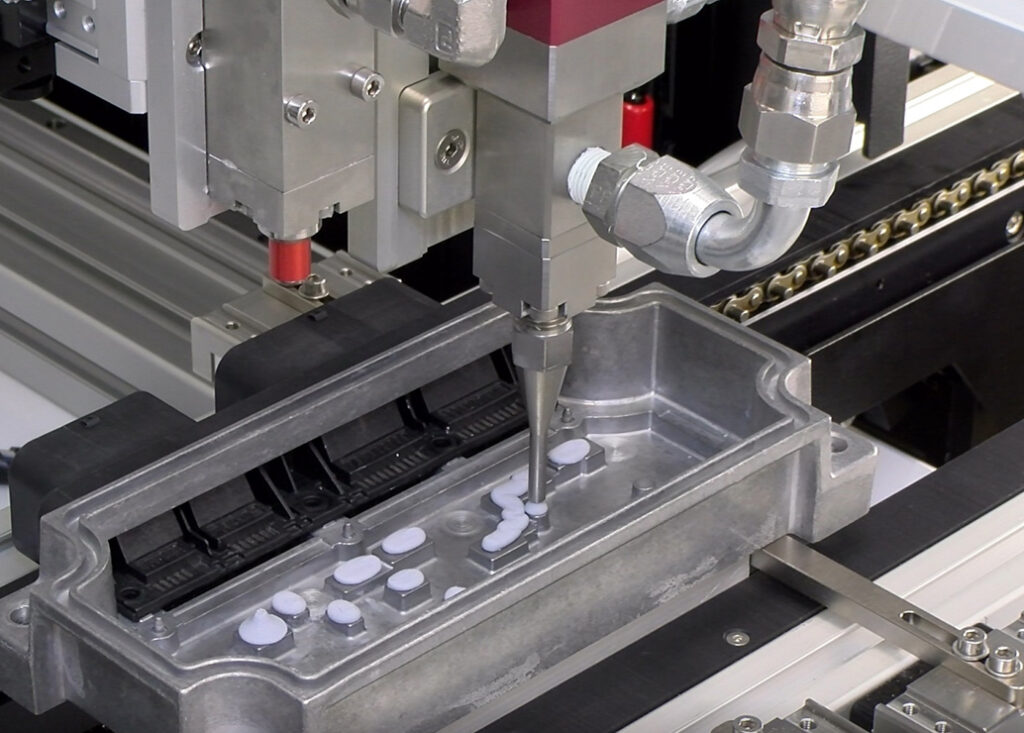 Talga showcased its Talnode-C anode material, which has been developed with quick charging in mind to enable low-temperature performance, and Talnode-Si, a graphene-silicon anode for lithium-ion batteries.

"We've been looking at creating anode materials for the next generation of lithium-ion batteries using the carbon we mine in Sweden and process into graphite, nano-graphite and graphenesilicon composites," said Dr Sai Shivareddy.

"It makes for a simplified supply chain in the long term, and we obtain silicon from a proprietary process or from nearby smelters in Europe, as silicon in battery applications doesn't need to be as pure compared to the semiconductor industry."

The chief benefit of the graphene-silicon composite anode is that the graphene will constrain the silicon from expanding when alloyed and alloyed with lithium during charging and discharging, while limiting capacity loss owing to electrolyte decomposition. That is a key concern regarding the use of silicon in batteries, given its high volumetric expansion properties and low cycle life.

Also, since even minor volumetric expansion can cause losses of conductivity channels for electrons to travel along, the graphene provides for additional conductivity through the material.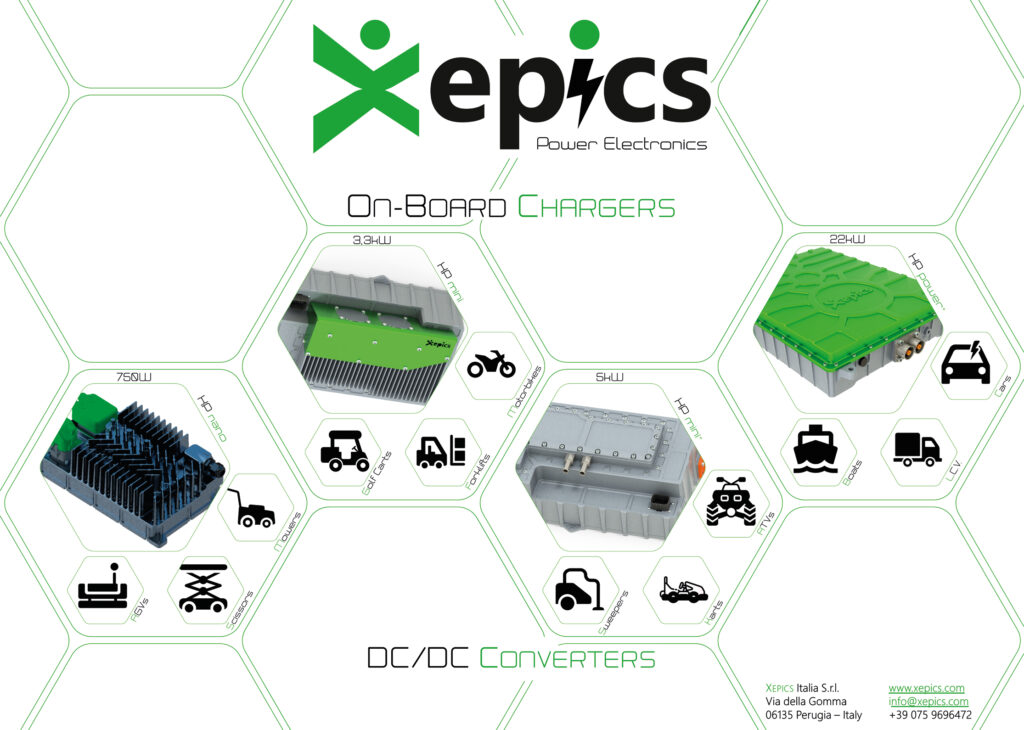 WL Gore & Associates attended the expo to launch its new Low Pressure Evacuation Vent system for electric and hybrid vehicle battery packs.

"The solution can provide standard venting, handles thermal runaway and guards against ingress from liquids and other contaminants," said Dr Peter Hils.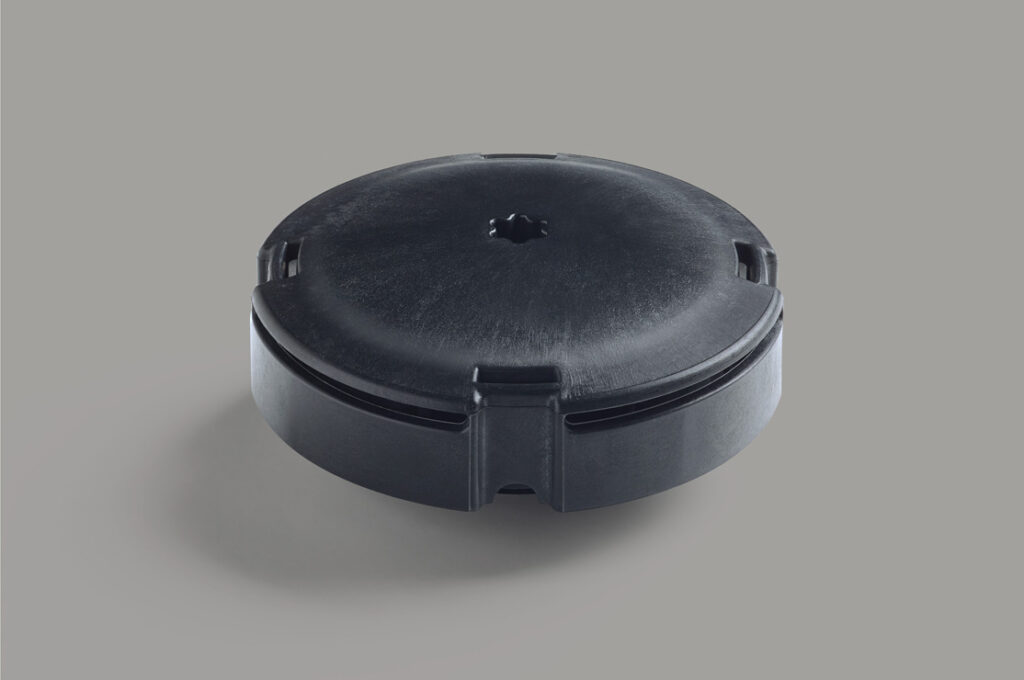 Key to the product's capabilities is a reversible bypass system. This works by integrating a membrane that expands and stretches to open a bypass at 25 mbar – a low differential pressure for high-flow venting. At higher pressures it will stretch wider: at 70 mbar the bypass can evacuate toxic gases at 50,000 litres/hour, such as during thermal runaway. The low operating pressure of the vent can also make for lighter battery packs.

"Most evacuation vents work by using some kind of breaking or destructing mechanism to open a hole, but that can let in liquids or other contaminants. Our system shrinks and even closes after pressure falls back below 25 mbar," Dr Hils added.

Xepics launched its XPpowerplus onboard battery charger for industrial and automotive vehicles. It comes in two versions – 400 V and 800 V approximate maximum DC output voltages.

"It can be used in single-phase mode at 80 A, with an output power of 19.2 to 22 kW," said Marco Salvi. "It has a dedicated and customisable CAN line that communicates with the battery management system and vehicle control unit, and manages diagnostics. Furthermore, for service equipment standards, it is compliant with IEC 61851-2 (Mode 2 and 3) and to J1772 (AC Level 2)."

The 400 V version can deliver a maximum charging current of 72 A, or 36 A in the 800 V variant. The system has an integrated liquid cooling system in the enclosure that is rated to IP6K9K protection standards, and measures 482.4 x 383.3 x 95.8 mm, for an overall weight of about 16 kg.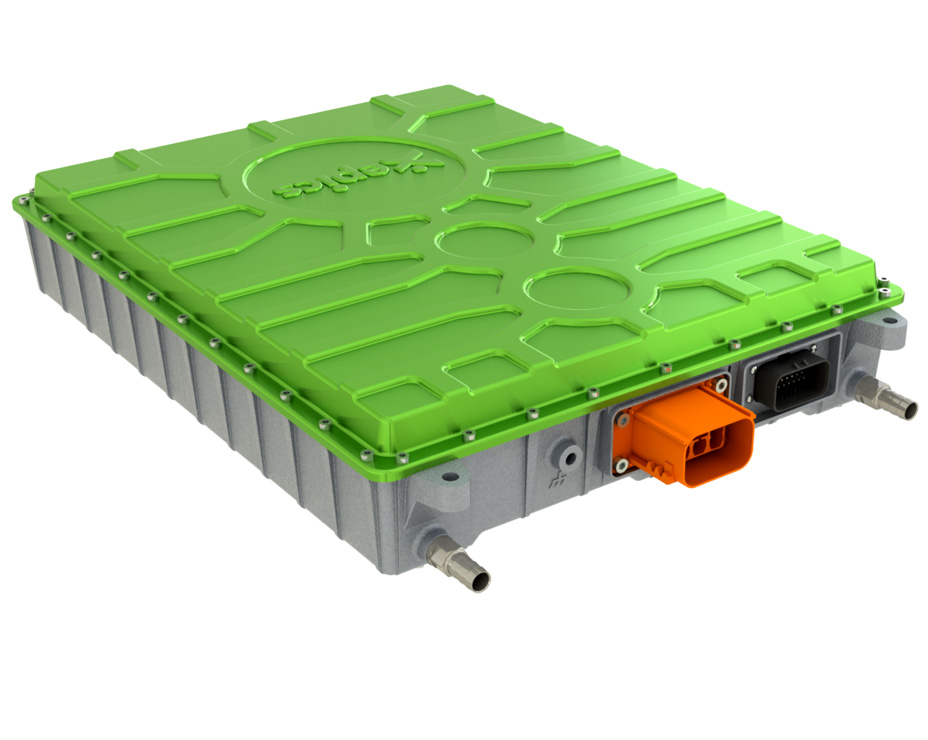 DuPont exhibited a new thermally insulative interface material for providing longer protection for battery cells and vehicle passengers during thermal runaway.

"As EVs adopt batteries with higher energy densities to provide greater mileage, there is a growing risk of batteries exploding, so OEMs need to better manage thermal runaway to at least give vehicle occupants enough time to escape to a safe distance," said Satoshi Saito.

"If one cell catches fire, it can be highly beneficial to delay the spread of that fi re to other cells. The thermally insulative material can be constructed in barriers surrounding each cell, isolating them thermally from each other."

A key component in the interface material is Nomex, a meta-aramid fibre material originally developed by DuPont in the early 1960s. It has limited mechanical strength but high thermal and electrical resistance relative to other aramid-type materials such as Kevlar.

The mechanical nature of Nomex allows the interface material to be made in paper-like layers 150 microns thick, although that will vary depending on customer requirements.

Melexis launched its new MLX81206 embedded motor driver, along with an automotive heating, ventilation and air conditioning (HVAC) system based on it.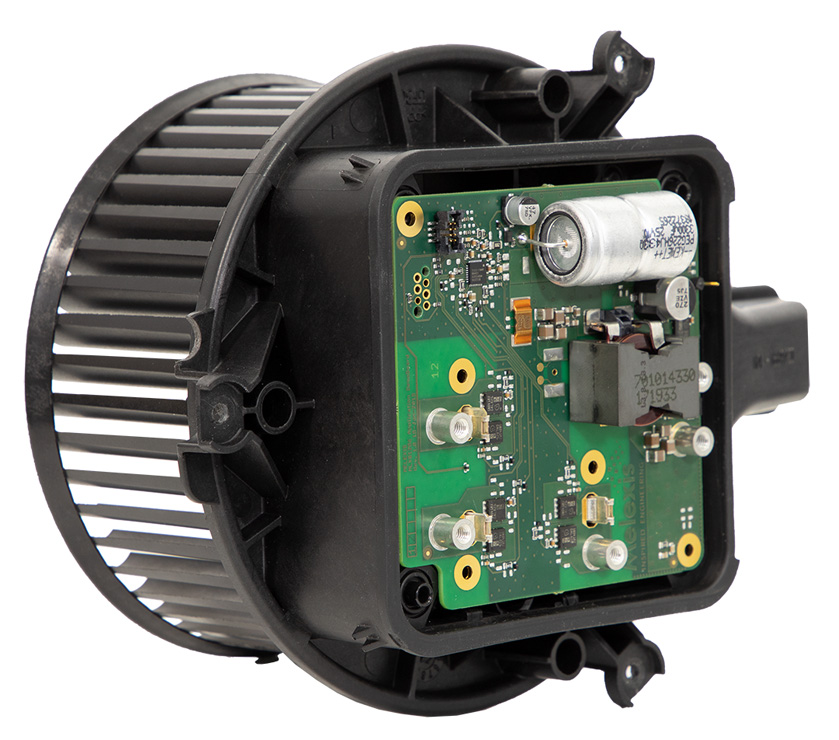 "The MLX81206 is a singledie system, meaning we have combined several functions into the microcontroller," said Marc Lambrechts.

"As well as the embedded motor control software, it has a pre-driver to drive the power stage of the motor.

"For example, the requirements from HVAC blowers have been increasing in recent years, especially for electric vehicles in terms of needing low noise generation, so more BLDC-driven HVACs are being developed that use fi eld-oriented control to minimise noise output and power draw."

The MLX81206's standard microcontroller is a QFN32 processor measuring 5 mm2, although the company also offers a TQFP48 processor for larger systems such as engine cooling fans and other thermal management systems.

Zeltwanger displayed its newest system, the X-Cell, which is a new robotic processing cell for automated assembly, laser applications and testing of e-mobility products such as electric motor stators, battery modules and power electronics.
"It is intended to reduce the footprint of manufacturing lines, as each X-Cell uses a central six-axis robotic arm that can handle up to four production steps inside the cell chassis, depending on the size of the equipment," said Anthony Nobel. "This may be for hairpin twisting, hairpin laser welding or similar processes."

The X-Cell can also be equipped with laser systems from Trumpf for cutting, welding, marking and other operations. Optional feed systems allow the integration of X-Cells into assembly lines with welding and testing processes, as well as into existing production lines.

The X-Cell typically comes in a 1200 mm2 size and can be scaled up to a 2200 mm2 version.

FGB has developed commutation algorithms aimed at improving continuous power delivery in electric motors by weakening the magnetic field, and has tested them alongside other methods intended to improve motor performance.

"We tested the algorithms using a 250 V motor rated to 65 kW continuous power and 100 kW peak power," said Dieter Bauch-Panetzky. "With the field-weakening software, combined with an increase in input voltage to 750 V, we saw a great increase in continuous power and peak power – to 108 kW and 386 kW respectively."

At a sustained voltage of 250 V, field weakening enabled the test motor to produce 74 kW of continuous power and 134 kW of peak power.

The company has also experimented with high-temperature potting, which increases the possible operating temperature of the stator windings from 180 to 230 C, enabling more heat and therefore more continuous power from the motor, up to 220 kW when using a 750 V supply.

"That doesn't increase peak power, however, as only continuous power is significantly related to operating temperature," Bauch-Panetzky added.

"In addition, for aerospace applications we experimented further by installing a cobalt-iron [Co-Fe] core into the motor instead of silicon iron, as Co-Fe has a higher saturation induction. This raised continuous power to 250 kW and peak power to 408 kW."

ONLINE PARTNERS